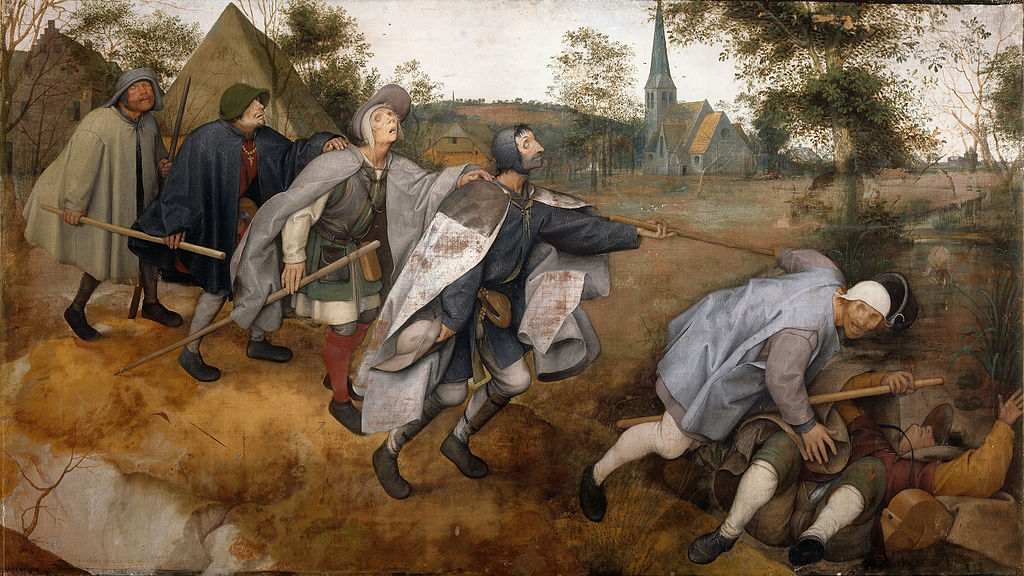 Several years ago, Brad Griffin of Occidental Dissent posted articles in which he blamed liberal republicanism and 'the spread of evangelical Christianity' for today's suicidal liberalism: a clever way of avoiding the C-word, Christianity without adjectives. Today Kevin MacDonald did the same in The Occidental Observer: he blamed a specific form of Christianity, Yankee puritanism, for today's suicidal liberalism. In 'Massive blindspot' on Friday I wrote: 'Instead of seeing the elephant in the room, Christian ethics, they fixate on these trifles'.
It is very easy to reply to these racialists. First of all, Americans tend to only see their belly button. If we introduce the history of Latin America in the racial discourse, it is clear that from the Rio Grande to Argentina the Europeans of the Iberian Peninsula managed to develop an ethnosuicidal ideology without the influence of Protestant puritanism.
But our voice is not heard by the majority of American racialists. Last month, for example, no one commented on 'Reflections of an Aryan woman, 5'. There I denounced my father's symphonic work, where he honours a Spanish monk. As early as the 16th century, my father boasted, some monks who emigrated to the Americas behaved as true precursors of (so-called) human rights.
In my previous post I cited the best definition of Christianity that I've ever heard: 'Christianity, in essence, means not the number of priests ordained: but the number of niggers loved'. Well, south of the Rio Grande we could rephrase that definition like this: 'Christianity means not the number of Catholic priests ordained but the number of nacos loved'. (In Mexico naco is equivalent to the North American nigger, although referring to the Amerinds.) The number of nacos loved by the Spanish and Portuguese was such that in Latin America, unlike the Anglo-Germans of the north, they weren't cornered in special territories. This very Christian practise resulted in the greatest miscegenation in history: a whole continent, where Europeans irrevocably stained their blood.
The important thing to note here is that my late father was right: Spain brought with it the monastic orders dedicated to protecting the Indian with zeal. Without the help of Protestant puritanism or republican liberalism, the Europeans in the Spanish and Portuguese part of the continent practised a racial harakiri, of which today we see the consequences only by turning on the TV.
MacDonald and the white nationalists will continue to avoid the word. Alas, I can't even say that racial science will advance during the burials of the old proponents of white nationalism because even the young nationalists—not just Griffin—avoid the C-word!