Are not this peasant and that farm girl [pics in German booklet] in their simple, straightforward and austere manner, best suited for the SS-man as wife and as mother of many children?
______ 卐 ______
Editor's postscript: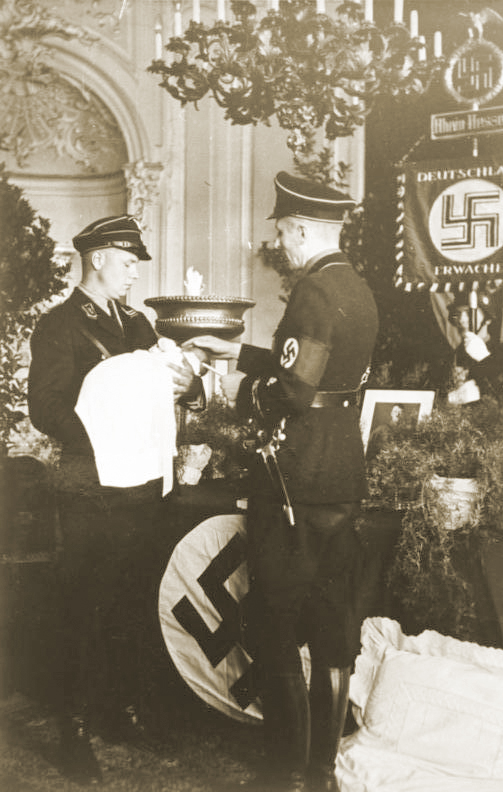 When I closed the comments section for a while from the first day of January I linked to a page of mine where I said that those who identified a hundred per cent with the SS agenda could continue commenting and left an email for them to offer their comments via that mail.
Correct me if I'm wrong, but apparently no one who visits WDH fully identifies with what the SS said even in popular, illustrated booklets like this one.
For this reason, after this post I'll change the subtitle of this site from 'A site for priests of the 14 words' to 'The site of the priest of the 14 words'.