Editor's note: Johnson published it a couple of days ago on his webzine. I'm republishing it here because it bothers me that Greg uses that essay in his fundraising campaign. We can already imagine what would happen if those donations were sent to racially aware white people who were NS and not WN. Without the fundraiser section within that same article, Greg's essay is more readable.
______ 卐 ______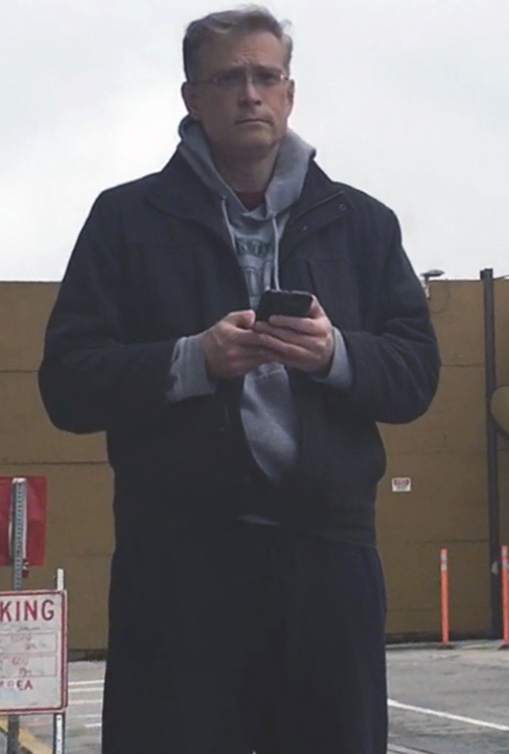 Three readers have asked me to comment on the current state of "the movement." As Counter-Currents enters our twelfth year, I think it is an appropriate time for such a discussion. In fact, I'll make it an annual tradition, since I intend to be around for many years to come.
All three readers think the movement is in a malaise. I want to argue that this is not the case. Censorship and deplatforming can slow us down, but they can't stop us. The Biden administration is dangerous, but it is also a golden opportunity for white identity politics. It is an opportunity in part because it is dangerous.
The first reader fears that social media censorship, particularly on Twitter, has interfered with "productive interactions between different people in the movement." I don't think that is true at all.
Twitter has been massively purging Rightist and populist accounts since the beginning of the year. This made Twitter quite boring, so I generally stopped visiting it. Recently, the Counter-Currents account was purged. But I paid so little attention to Twitter that I found out about it on Gab.
Here's the thing: Losing Twitter and Facebook has not made it impossible for me to keep in touch with others and collaborate with them. Both platforms had some entertainment value. But that was always outweighed by drama, pointless infighting, and constant exposure to obnoxious and repulsive people. I don't miss any of that. We will win through productive work, not online drama and goofing around. Frankly, some forms of deplatforming are doing us a favor.
The second reader who wrote in is worried that the movement is shrinking because various movement voices have gone silent or disappeared altogether, again due to censorship and deplatforming.
I think this impression is largely based on the reader's point of view. He's out in the audience, looking at the stage, and he sees fewer performers up here. Thus he concludes that the movement is shrinking. But the movement is not just the people on the stage, it is also you people out there in the audience. I'm on stage, looking out at the audience, and I can see it growing.
Recently, Frodi Midjord did a poll in his Telegram group. He asked when his followers became "red-pilled," as we like to put it. Fully 70% became red-pilled after 2013, and 25% became red-pilled since 2018.
That is tremendously encouraging, because 2017 was the beginning of the end for the "Alt Right." Due to doxing, deplatforming, censorship, legal harassment, and burnout, many leading voices of the Alt Right have gone silent. Others have retreated into inward-facing, cultlike groups. But the Alt Right wasn't "the movement." It was just a "brand." The brand has failed. Some of its standard-bearers have failed. But the broader movement of white identity politics has continued to grow.
The third reader is also worried that censorship and deplatforming are working:
YouTube and Twitter channels with large followings have been banned. When their owners move to other platforms, they retain only a small slice of their former audiences. More alarming, though, is the complete disappearance of some voices. Is the establishment within reach of suppressing our movement and our message altogether?
The short answer is "No." The system can slow down the spread of our ideas. They can wear down our morale. They can pick off the weak and vulnerable. But they can't stop our message altogether, for three basic reasons.
First, the only way the system can prevent our ideas from spreading on the Internet is to shut the whole web down, which they can't do because the system has become dependent upon the web for its own survival. But even if the web went offline tomorrow, we somehow managed without it for most of human history. Its absence did not prevent the rise of Rightist and populist social movements in the past. So we would muddle through.
Second, even if the system silences particular voices, ideas have lives of their own. Bob Whitaker is dead, but now normie Republicans are talking about how anti-racism is a code word for being anti-white. The system can silence me today, but they can't undo the work that I've already done. The White Nationalist Manifesto is already out there. White Identity Politics is already out there. As the Norwegian secret police discovered to their chagrin by arresting me, open persecution just brings more attention to our ideas.
Third, our movement is not the primary cause of the rise of white identity politics. The system itself is driving people to white identity politics. Only a tiny fraction of the tens of millions of whites who voted for Donald Trump ever heard of Counter-Currents or American Renaissance. They voted for Trump because they see the results of multiculturalism, globalization, and out-of-control nonwhite immigration.
Now that the Democrats are in control in Washington, they are doubling down on these policies, which will only accelerate the rise of white identity politics. The Biden regime creates more White Nationalists in a day than I have in the last twenty years. The system can shut me up, but they can't shut themselves up. They can't control themselves at all. So white identity politics will continue to rise.
Although I am quite confident that our ideas are spreading and our movement is growing, I'd be a fool not to worry about my personal safety and the personal safety of other white advocates. America is now a lawless country in which blacks and Leftists are given full freedom to destroy. The US government is simply ignoring the fact that during the last year, the Left has been responsible for political violence that has cost dozens of lives and inflicted billions in property damage. Instead, they are promoting the idea that the number one threat of political violence comes from racially aware white people like you and me. Many innocent people will be harassed, entrapped, and framed by the system before this is all over.
But it will all be in vain, because our ideas are already out there, and with each passing day, the system provides new evidence that we speak the truth: multiracial societies are cauldrons of hatred and violence. The only solution is a racial divorce.