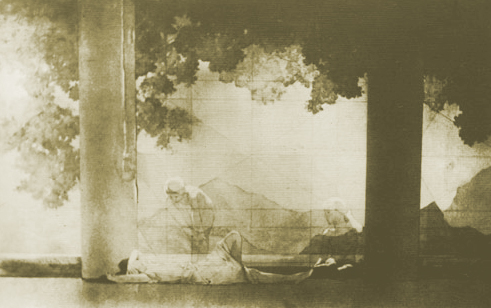 Above we can see that, originally, Maxfield Parrish planned a third figure in his most popular painting, Daybreak.
I would like to say something else about my previous post. After politically-correct Amazon started to censor content and Lulu borked its platform the only fallback now is Lightning Source, the printer that the historian Arthur Kemp uses for his Ostara Publications. But unlike Amazon and Lulu, Lightning Source charges a hefty fee for publishing and distribution and I am broke right now.
Apparently the only sponsor who used to send me substantial donations has passed away, although I'm not sure. This week I sent to his address a postcard of happy seasons to see if the family that survives him has the decency to answer me, and notify his passing for sure.
Lulu has been almost free to me, as the only money I gave it was payment for a proof copy before a new book was released. But if a new sponsor were to pay the Lightning Source bill monthly, I could start moving my books from Lulu to this new platform, so that On Exterminationism may not be delayed much longer.
Except for my autobiographical book, my other books whose covers appear on the sidebar are also available as free PDFs. It is far more important that the message of this radical alternative to white nationalism reaches a few white men, that I can earn a couple of bucks off printed books of my Daybreak Press.