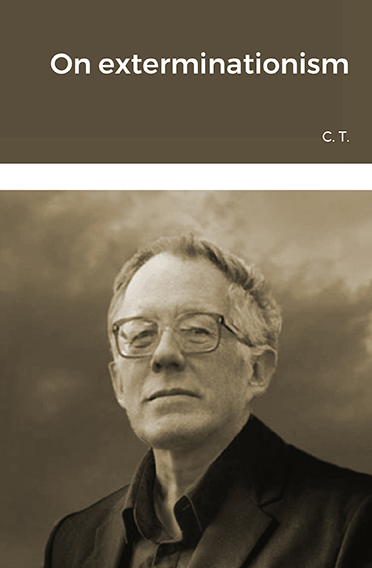 There is something I must add to the postscript of my previous post. I recently suggested that new visitors read the last pages of my recent compilation of articles, On Exterminationism, dealing with the Germans' Master Plan East: a plan aborted by the vilest nations in white man's history, the United States and the Soviet Union, the main perpetrators of the Hellstorm Holocaust.
Now I would like to add that there is another article in On Exterminationism that can be read to try to better understand my point of view. It is a long interview with my friend Jake on September 2016, that for this edition at the end of 2020 I made slight modifications.
That interview, which appears in the book on pages 61-75, will clarify what I mean with the new subtitle: 'Only priests of the 14 words may comment here'.
By the way, Lulu's employees haven't answered me. Although except On Exterminationism my books are still available via Lulu, sooner or later I will have to find another printer without so many software problems!