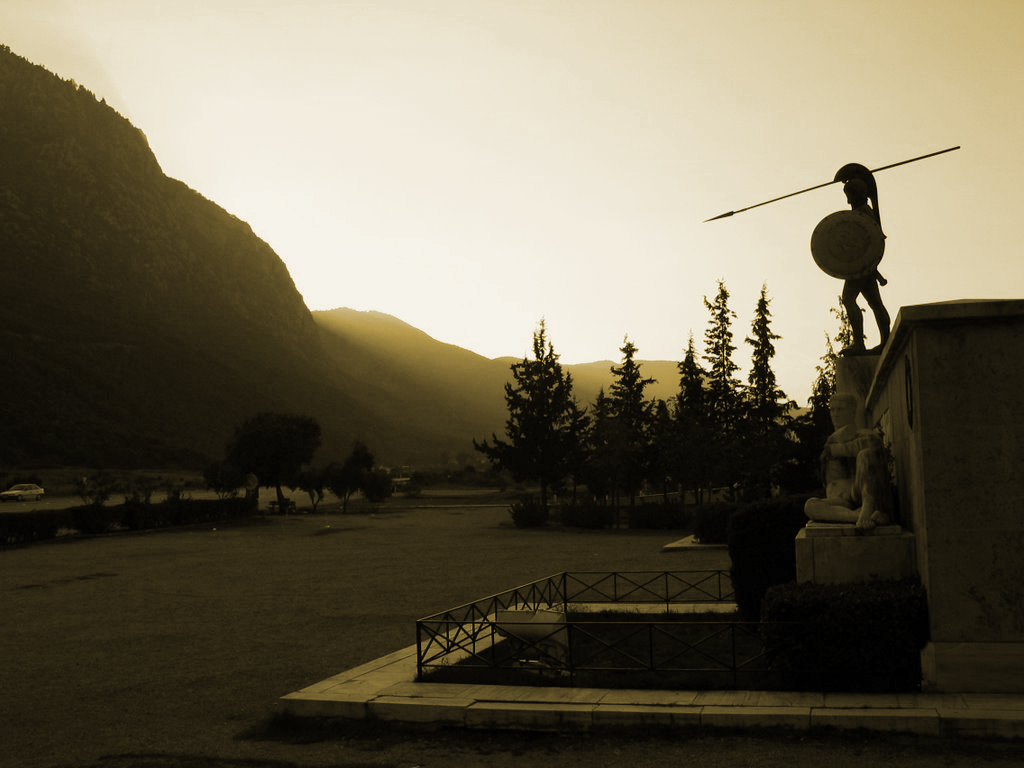 Let us compare today's Europeans with the Spartans. We feel panic when encountering such physical, mental and spiritual degeneration; such stultification. European man, who used to be the hardest and most courageous of Earth, has become a weakling rag and degenerated biologically as a result of comfort. His mind is weak; his spirit fragile, and on top of that he considers himself the summit of the creation. But that man, just because of the blood he carries, has enormous potential.
The rules on which Sparta was seated were eternal and natural, as valid today as yesterday, but today the dualistic mens sana in corpore sano has been forgotten: the physical form has been abandoned producing soft, puny and deformed monsters; and the mental poisoning has produced similar abominations in the realm of the spirit.
The modern European knows no pain, no honour, no blood, no war, no sacrifice, no camaraderie, no respect or combat; and thus he does not know the ancient and gentle Goddesses known as Gloria or Victoria.
(Passages from one of Evropa Soberana's essays in The Fair Race's Darkest Hour.)