Why not worship the Aryan Gods?
Religion in Sparta played a major role, far above any other Greek state. Spartan supremacy was not only physical, but spiritual. This apparent contradiction is explained by the Hellenic religion, drinking directly from the original Indo-European religion: a religion of the strong, not a religion of self-pity and worship of the sick, the weak, the downtrodden and unhappy. In Sparta, also, that religion had been placed at the service of a shield specifically designed to withstand the rigors of the Iron Age.
Hellenic polytheism was something deeply natural and vital, and is inextricably woven to the memory of the blood, as 'divinity consists precisely in that there are Gods and not one god'. Our ancestors made of their Gods spiritual monuments containing all those qualities peculiar to them that had made them thrive and succeed. They deposited in them higher feelings with which they gave way and perfected together a being who existed before in a fuzzy and dormant state. The creation of Gods is something capital when valuing a people, for the Gods are the personification of the highest ideals and values of that people. One can say that the Gods created the race, and the race their Gods. Through the Gods we can know the people who worshiped them, the same way that through the people—ourselves, our ancestors, our history and our brothers—we meet the Gods.
The peoples had their Gods and the Gods had their villages. Sparta worshiped typical Hellenic deities, although two among them acquired singularly relevant and important roles and became the most worshiped deities, even by the time of the Dorian invasion: Apollo and Artemis. They were twin brothers, reconfirming the cult of 'sacred twins'…
He was conceived as a young, blond and blue-eyed man, holding a lyre, harp or bow, and possessor of a manly, clean, youthful and pure beauty—'Apollonian' beauty. The mythology explained that in his childhood he killed the serpent Python (in other versions a dragon) setting in its place, with the help of the Hyperboreans, the sanctuary of Delphi. Heracles also killed a snake when he was a newborn. Such legends represent the struggle that initially led the Indo-European invaders against the telluric Gods of the pre-Indo-European peoples…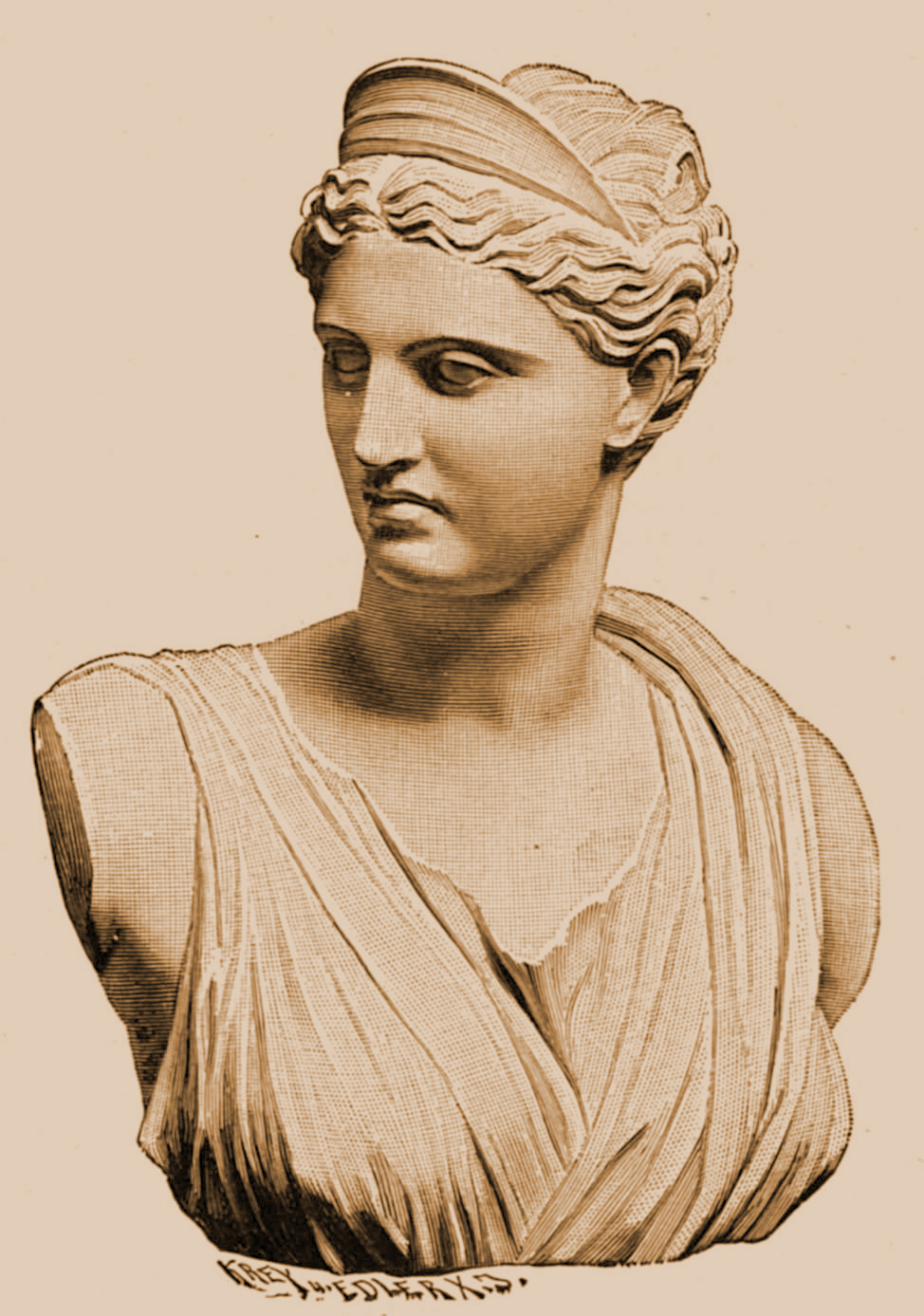 In Greek mythology Artemis was a mentor to the young Atalanta, who became the best runner of Hellas, and no one, not even a God, was closer to conquer her than the mortal hero Orion. Apollo and Artemis were, finally, the sacred twin couple; day and night, sun and moon, gold and silver. They were the juvenile archetypes of Spartan masculinity and femininity, respectively.
(Passages from one of Evropa Soberana's essays in The Fair Race's Darkest Hour.)