For a long time, I have been advertising Robert Morgan's comments on this site, even when he used to comment under another penname. But with his most recent response at Unz Review to another regular visitor of The West's Darkest Hour, that hate is what powers the entire universe and that 'The love of a child for its parents is self-interest, because without them it would probably die', I see that Morgan is incapable to see what we may call a psychogenic emergent leap, especially among humans (cf. what I say about psychohistory in Day of Wrath).
I cannot delve deeply into the subject as today I'll translate Evropa Soberana's section on the SS. But to say that love does not exist is a terrible mistake.
If you see the tags and categories of this site you'll find that now I only have a single tag: the '4 Words', the ultimate goal of my philosophy. What else could these four words(*) mean except love for the animals (and of children abused by their parents, or abandoned in the woods, as David)?
Morgan badly needs to watch the 2001 film Artificial Intelligence and see what an emergent leap means: the psychogenic jump from pure erotic gratification to, as professor Hobby says (the creator of David), 'Love like the love of a child for his parents'.
I once told Morgan that his robotic view about humans was seriously wrong and that he had not read my books (obviously, as I still have to translate them). His tragedy is the tragedy of many deracinated males that have a good grasp of science and almost none of the arts and the humanities.
Morgan's views about the human psyche remind me of Descartes' psychotic views about animals as mere automatons. This is why, unlike many white nationalists, I consider Hitler a balanced man: he had a good grasp of the humanities as demonstrated in his table talks. It is just too bad that, compared to Hitler, many male nationalists suffer from a sort of hemiparesis in the sense that they don't use much the hemisphere of the emotions. Have they followed Schopenhauer's advice to have a woman as a confidant, or are they trapped in a purely Yang mind?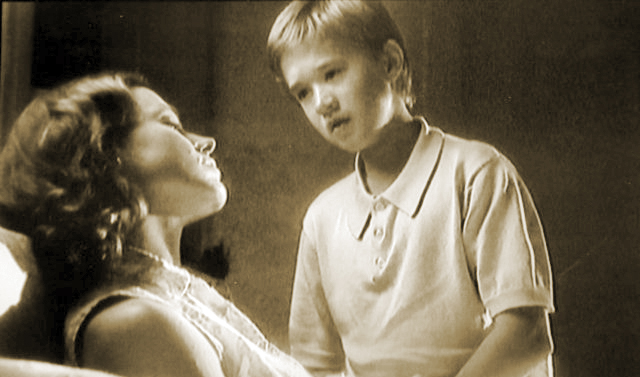 Those males who haven't cried at the film's end ('I love you, David', she says. 'I do love you. I have always loved you') won't grasp what do we mean.
__________
(*) 'Eliminate all unnecessary suffering' and their corollary: exterminate those species that cause it.