As I have said recently in the series 'Veritas odium parit', the mestizos and the Mediterraneans are easy to understand. They are simply self-conscious before the Aryans and they deceive themselves because they are incapable of dealing with their inferiority complex.
The Jews are somewhat more difficult to understand, but after reading the trilogy of Kevin MacDonald, especially the first of his books, their group surviving strategy is understandable.
It is the whites, especially their suicidal passion today, who represent a challenge for me; and the only thing I can say here is that Christianity modified whites as no religion has modified other races.
But Christianity is not the only factor we must consider in white decline. For more than a year I have been thinking about the tragedy that the groupthink has represented for the white race, and we can illustrate it with a passage of the biographer Stefan Zweig about Stendhal. In short, we are influenced by the environment as much as the air gets into our lungs:
The natural reflection of the individual is not his own opinion, but his adaptation to the opinion of the time. It requires special energies every time, a foolproof value—and how few possess it!—in order to oppose a spiritual pressure of millions of atmospheres, which signify great energies. An individual must meet very rare and very tested forces so that he can subsist in his uniqueness. He must possess an exact knowledge of the world, a sovereign contempt for all herd, an arrogant and enormous disregard toward them and above all courage, three times courage, courage so firmly grounded that it seconds his own conviction.
Much of what happens to contemporary whites is encompassed in the quote above, as it is very rare that an ordinary man is not psychically crushed by the millions of atmospheres of politically-correct propaganda that for more than seventy years has been over us.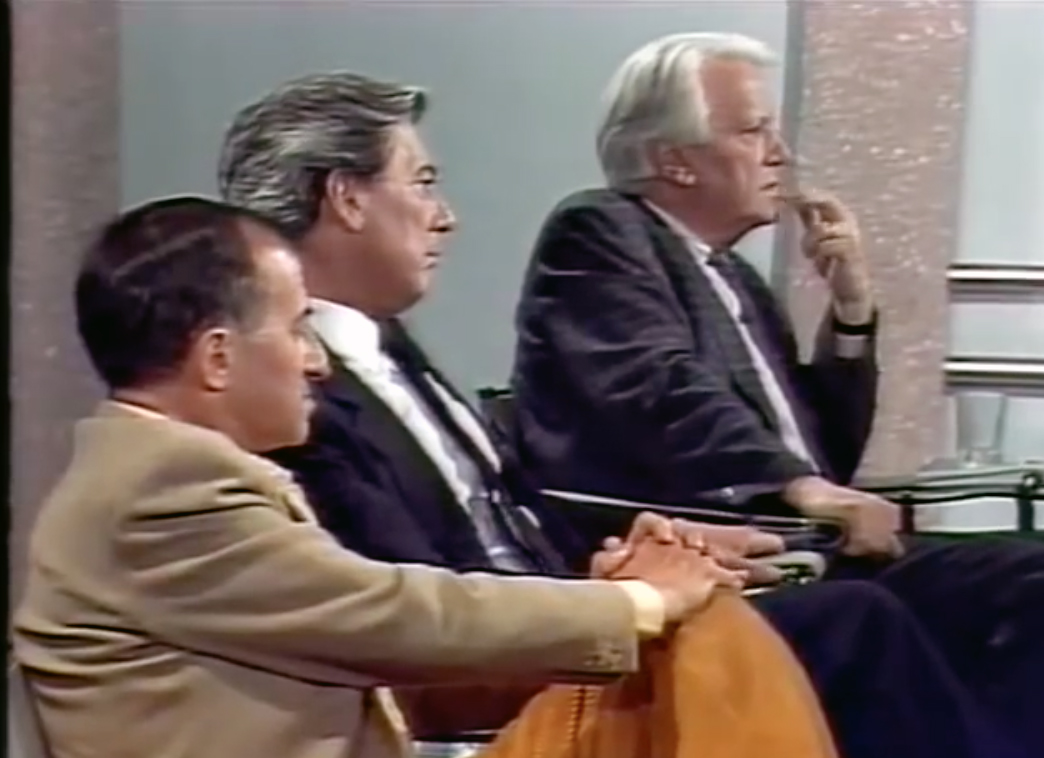 As I said recently on this site, I rarely have contact with pure Aryans or Jews. But I know the soul of Mediterranean people and mestizos very well. Yesterday I watched some videos of the most intelligent Mexican intellectual of the 20th century. In this old video for example, Octavio Paz, of whom I have already spoken, appears with other Spanish-speaking intellectuals: Mario Vargas Llosa, Manuel Vázquez Montalbán, Juan Goytisolo, Jorge Semprún and Fernando Savater.
Something that has bothered me about all the Spanish-speaking intellectuals is that since the 19th century they have been crushed by those millions of atmospheres that Zweig talked about. There are simply no paradigm dissenters among them as yours truly, who really has a sovereign contempt for all herd and an arrogant and huge disregard for their worldviews!
All these intellectuals mentioned above, which include two Nobel prizes in literature, subscribed in the most abject way the secular, liberal, egalitarian, universalist and deranged altruist groupthink that kills whites today. Personally it mystifies me that, despite the high intelligence of Octavio Paz, he never questioned the dogmas of his time.
Since, like Zweig, I am very interested in the biographies of notable men, yesterday I watched some videos about the biography of Paz, who as I have said died very close to where I used to live.
I didn't need many videos to realise that Paz was always an extraordinarily gregarious man; that he had many friends among the Spanish refugees of the Franco regime, and that he himself travelled to Spain as a young man in times of the Spanish Civil War. Later Paz would criticise the most rancid Left in Latin America. That caused him many hatreds in a Mexico dominated by troglodytes in the cultural sphere, who had Fidel Castro as their patron saint. But in the videos that I have been seeing about his biography, it seemed to me extraordinarily clear that an individual who is so tuned with the milieu will be unable to completely break with the Zeitgeist, per Zweig's quote.
Only isolated individuals can break with the groupthink. The problem is that solitude at such level can involve personal annihilation: what happened to poor Nietzsche. It is, therefore, very understandable that less courageous minds subscribe the current paradigm in order to avoid being expelled to an emotional Siberia by their pals.
The Internet provides a means by which a radical break is possible and not suffer maddening loneliness like that suffered by Nietzsche. At least in the racist forums we can share our views with isolated dissidents: akin souls that may be posting even in other continents.
Groupthink is killing whites, victims of mass propaganda after the Second World War. That is why I will not cease in my courage, three times courage, courage so firmly grounded that it will second my own conviction.