Editors' note: White nationalists have misdiagnosed the causes of white decline. It's not only the power of the Jews in the media and the academy, but the fact that whites candidly accept their anti-white narrative. The recent statements of Hunter Wallace in Occidental Dissent shed light on the ultimate cause of Aryan decline: the complete internalization of the suicidal 'ethics' that the New Testament writers sold us.
Recently Joseph Walsh said the following in the context of the narratives that have seized the white soul:
______ 卐 ______
Christianity + the false, lying WWII narrative from the Jews' perspective = a lethal cocktail for the Aryan mind.
Removal of Christianity + the truth about Adolf Hitler, National Socialist Germany and WWII = liberation for the Aryan psyche.
But most Aryans, even WN, don't appear to have the strength to face the truth and remove the lies from their worldview. And if most Aryans are too cowardly to face the truth, even though it means their own extinction as a consequence of not facing the truth (indeed many Aryans seem to prefer extinction to facing the truth) then aren't Aryans but the very goyim Jews have assessed them as?
As of note, National Vanguard have an incomplete series on their website called A New Religion for Us and in part 5 Kevin Alfred Strom said that in future parts of the series they will "consider the martyrdom of Adolf Hitler—the martyrdom of Germany, and the near-extinction event that the entire White race is now undergoing—as elements of a new faith for our people." I'm still waiting for that next part of the series.
You're right [the admin of this site] that Aryans need a new story, really a new religion, a new mythos to enable us to revive and survive into the further future. Jews have a foundation myth in the Torah and a holy book with their ideology in the Talmud as well as a long memory of their history. Aryans need the same things—a new foundation myth, a new holy book and a reclaimed knowledge of their history as well as knowledge of who they are, of the essence of the Aryan race.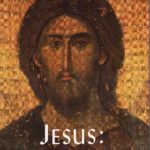 Hitlerism should play a big role in any future Aryan religion. After we lost our old pagan blood religion and indigenous culture to Judeo-Christianity, Hitler appeared as the perfect antidote to Jesus. Hitler was the earthly incarnation of the collective psychic power of the Aryan, repressed for a millennium by Judeo-Christianity and a veneer of domestication that it imposed.
As Carl Jung said, Hitler embodied the collective unconscious of the Aryan race. Aryans need to understand who they are again, who Nature made them to be. They need to have a strong sense of their own racial identity like the Jews do. Then our racial immune system will be healthy once again, as it used to be before the HIV virus of Christianity was introduced into it.