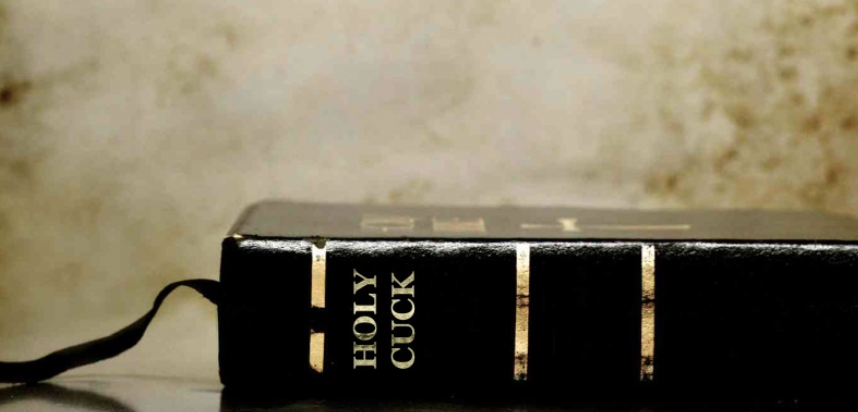 Time for another portion of Biblical verses and their cute relationship to reality. In general this article will be for those who weren't convinced by the first part and simply needed more evidence to finally wake up and get over to the edge of Truth. If you still insist on remaining a Christian after this additional analysis, then you should really question your loyalty to the White Racial movement. Or, at the very least—you shouldn't be promoting anything, as you will only be misleading people…
We are being poisoned by the venom which the Jew Paul has brought to us. We have been duped into believing that Christianity is to be taken Universal. Let us take a look at just few examples:
Resist not evil, Love your enemy — Anti-semite, Islamophobe, Xenophobe, Nazi, Racist.
Give to him that asketh thee, and from him what would borrow of thee turn not thou away — All the charities, all the demands of non-Whites, all the equality nonsense.
Bless them that curse you, do good to them that hate you, and pray for them which despitefully use you, and persecute you — I mean come on? Isn't this happening right now? They kill us – we don't react. They rape our women and children – they dindu nuffin. They kill our people – we pray.
Be meek, poor in spirit, mourn — Our people have become exactly that.
There is neither Jew nor Greek, slave nor free, male nor female, for you are all one in Christ Jesus — This is the Globalist, Universal, Egalitarian, Liberal propaganda. Is. It. Not? No Races, no Hierarchy, no Gender, no Sexes, all are just One.
I mean we could go on and on through every and all words of Jesus and the Jew Paul and see how they have been re-applied throughout history in order to further the goals of the Jews. All they do is change the terminology—the narrative is always the same: it is merely hidden by different words…
To make sure that they truly look like some kind of "spiritual" tribe, they will dumb down the entire planet, to the point where everyone is so fucking stupid that they will believe anything the Jews say. They are God's Chosen and that's it. They will have control over the remaining technology and therefore look as if they are truly blessed by something higher. Since any type of Creativity or actual Thinking threatens their position—Whites must be genocided. There is no other solution for the Creative and Good soul of the White race.
Finally, what better slaves can you have than a merged Christian + Muslim society which is hellbent on submission, martyrdom and enjoys to suffer in the name of Jesus and God? All our Freedoms will be gone. We will all become eternal Slaves to the Jews, living under a Semitic dictatorship of darkness and decay. The world will become a cage.
_________
Read it all: here.