A bitter discussion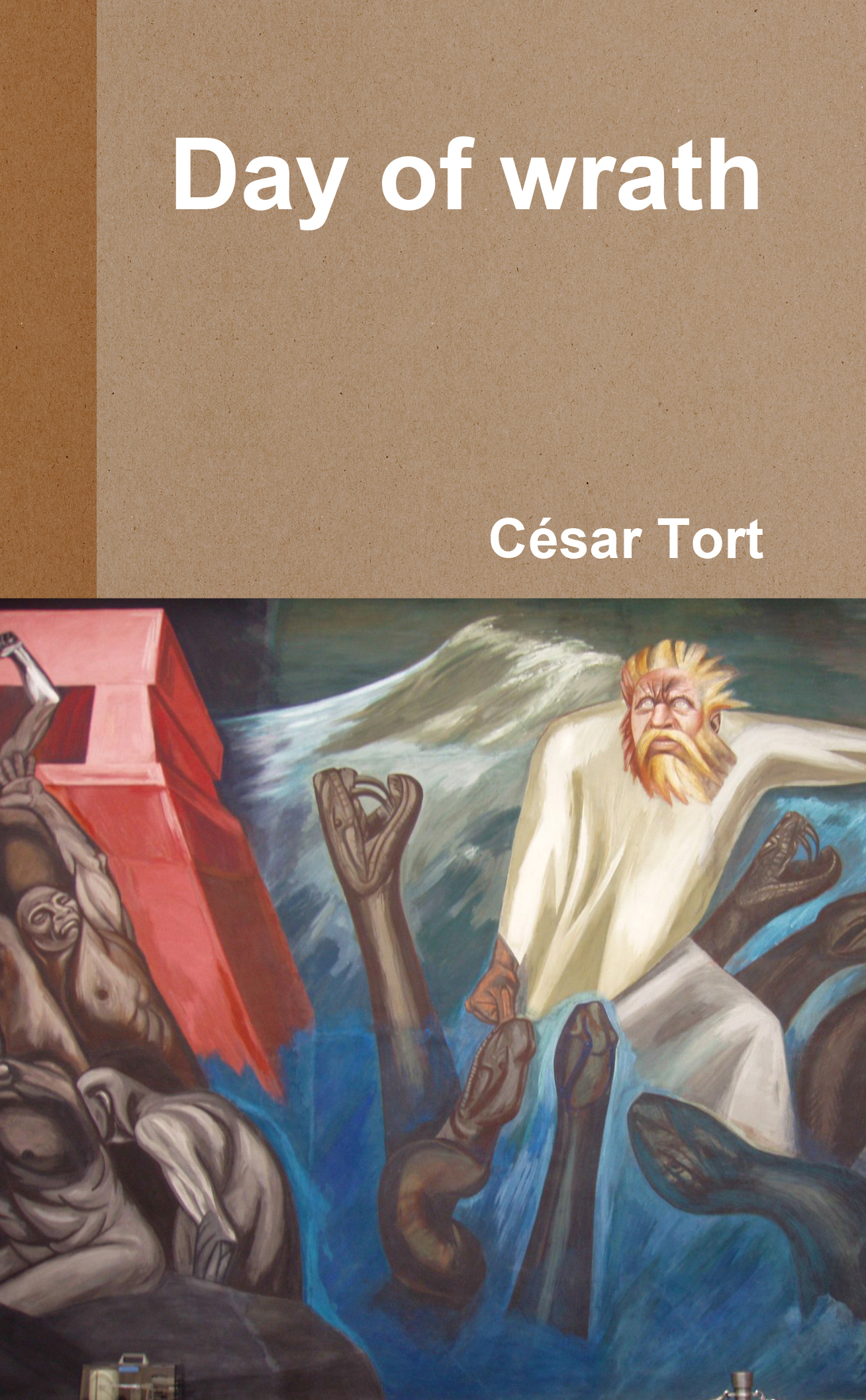 A quick way to show the Aristotelian phase where present-day history, anthropology and sociology are stuck is by quoting excerpts from a heated debate about psychohistory. To make the reading easier I will omit the use of ellipsis even between long unquoted paragraphs. The complete debate can be read in the Wikipedia archive of the article "Early infanticidal childrearing." Since the original text is a raw discussion I slightly corrected the syntax. The following is a 2002 debate that came about the subsequent year when Wikipedia was launched, the multi-language encyclopedia edited by volunteers. To simplify the discussion I will also change the names and pennames used by various academics that discussed with a psychohistorian who edited Wikipedia under the penname of "Ark." The fascinating polemic initiated with the subject of the tribes of Papua New Guinea.
Academic 1: Does this "model" [psychohistory] reflect actual facts? Increased mortality after weaning is common in non-Neolithic cultures as well; it's a consequence of inadequate nutrition, not of parental desire.
Ark: You're wrong there. "Inadequate nutrition" isn't some random fact of reality. It's a consequence of feeding pap to children, and not having the empathy necessary to understand that crying means the baby is hungry. These are both psychological problems of the parents, since feeding pap is a response to the fear of breastfeeding.
Academic 1: So PNG [Papua New Guinea] children were better off in the more "primitive" culture, and exposure to an "advanced" society has increased sexual abuse of children.
Notice how this is similar to Miguel León Portilla's preposterous claim that, by becoming exposed the Mexicas to a more advanced society, they abused their own women.
Ark: Yeah right. The myth of the "noble savage" rears its ugly head again. The reproductive rate is proportional to the ignorance and poverty of the population. So the more ignorant and poor the population, the more they will fuck. What's generally the case is that birthrate is inversely proportional to female education. The PNG have a very high reproductive rate. The PNG have a very high rate of infanticide, child suicide. So now you know why I think that "noble savage" is just complete bullshit.
There are a bunch of known facts which everyone agrees on. Ninety-nine percent of modern people will put a very specific interpretation on those facts. That interpretation is that primitives are pedophilic, incestuous child molesters. This isn't something which is cooked up by deMause's model.
Academic 2: I am unimpressed by your hysterical claim that 99 percent of our society would agree with this. My claim is that people in different cultures describe things differently. The issue for me is, what do Marquesans, or Yolngu, or Gimi, or whomever, think it is? An article that makes claims about a particular society must care what members of that society claim is going on.
Ark: The interpretation of child abuse in the case of infants is acultural. Infants do not have culture so are incapable of "interpreting" anything through a cultural filter. And yet again, you persist in ignoring the child's point of view, as if the rationalization of the child abuser mattered to them. You're promoting a very specific POV [point of view], the one of the child molester, and don't seem to care at all about the POV of the infant. Only anthropologists care about how the members of the primitive culture rationalize their behaviors. Anthropologists are just very bizarre people, and about as relevant to most people's view of what constitutes child molestation as experts in the paranormal. The relevant experts in the area are developmental psychologists. There is a substantial faction that regards any kind of sexual activity with children to be inherently abusive. They would reject the anthropologists' claims that cultural attitudes are at all relevant to the matter. They would rather emphasize the universality and uniformity of children's emotional needs. At the center of this faction are the likes of Alice Miller. There is another faction that traces its lineage all the way to Freud. When possible, it denies that child abuse exists. When it can't do that it denies that it is traumatic. And when it can't do that, it denies that it is inherently traumatic.
Academic 3: The purpose of anthropology is to describe culture, not judge it. If an anthropologist judges a culture under study, the ability to describe a culture objectively and explain how it is perceived by its members is lost.
Ark: Anthropologists widely report that primitives do not see their practices as abusive or sexual. I have no hesitation agreeing with that. But then, neither do typical pedophiles see their practices as abusive either. So the basic idea is to completely steal the psychology and child-rearing of non-Western cultures (contemporary and historical) away from anthropologists. If that happens, then theories about these phenomena will be held to different standards than theories in anthropology. Anthropologists are trained to ignore that tool.
Academic 3: Ah, so you're an opponent of cultural relativism. I don't consider North European values to be "more advanced," just different. There's a difference between considering a set of values to be more amenable to one's conscience and labeling one set of values as "more advanced" than another. That's like implying that a Papuan is dumber than a European just because his culture doesn't use electricity. Anthropologists do regularly debate how much they can or should interfere when they disagree strongly with the values of a culture under study. Ethically, all we can do is present viable options and allow individuals to make their own choices and suffer the consequences of those choices.
Ark: But Papuans are dumber than Europeans because they don't use electricity.☺ You just have to ask "why do we use electricity?" We use it because we have a high population density and a high technological level. Why is that? Because we are culturally evolved. Why is that? Because at some point a couple of millennia ago, our ancestors decided to stop murdering their children and start evolving culturally. Of course, that only proves the Papuans are dumb, not that we're smart; we're just the product of a long line of smarter mothers.
Academic 3: What you are proposing is a form of genocide: systematically destroying a culture simply because you consider that culture to be primitive and immoral. If lip piercing, or trauma to the brain leads to successful adult lives, is that not sufficient justification for continuing the practice? You sound to me as if you are a "moral absolutist." I'd hazard a guess that you believe everyone should live under the same moral code.
Ark: Just because I'm a moral absolutist doesn't mean I think I have a perfect access to moral truth. It does mean that I have a far, far better understanding of basic moral truths than people who beat or sexually abuse kids. We could emphasize that anthropologists don't really try to understand their subjects' psyche. It's not moral assumptions which differ between societies. It's the capacity for empathy and rationality.
Academic 3: The anthropologist in me, on the other hand, still bemoans yet another drop added to the overflowing bucket of human cultures is forever lost.
Ark: The primitive cultures are a failure. We should let them die.
Academic 4: Good—as long as we all understand that psychohistory has nothing to do with history and is not even accepted by all schools of psychology. I think that there's a real problem here in that the entire concept as titled ["Early infanticidal childrearing"] makes no sense. The title implies that these cultures intentionally endanger and kill their children: something that makes no sense for peoples who want to survive and which, if these cultures still exist after thousands of years, is clearly misleading.
Ark: I've chosen to take extreme offense at what you've said, e.g., "psychohistory has nothing to do with history," and will treat you like a hostile. I really wish I didn't have to deal with people who say stupid things. For example, things that amount to "every human being is rational and since it's not rational to kill children…" This negates the overwhelming evidence that infanticide occurs. Never mind such truly stupid statements like "preliterate hunter-gatherer tribes are those most concerned with basic survival." Oh really, I guess that explains why they never developed any technology in order to guarantee their survival (never mind such annoying facts like beliefs in reincarnation, animism and ancestor-worship).
Academic 5: Ark, play nice. Julie Hofmann Kemp [Academic 4] is many things, can even be abrasive sometimes, but acting "stupid" (I see you modified the "idiot" statement)? That's over the top. She is one of the smartest people contributing to Wikipedia. This is an encyclopedia, not a soap box for new ideas. Sorry, but regurgitation of the canon of human knowledge is what we do here.
Academic 6: I disagree, Maveric [Academic 5]. One of the things that makes Wikipedia different from a standard encyclopedia is our ability to reflect new thinking. Now, the whole that deMause put together and Ark is advertising here is striking, but I think that you will find most of the individual points are not nearly as radical or contrary to current understanding as you seem to present. To begin with, there are many people who would reject cultural relativism. The first example that comes to mind are the women's historians which have become increasingly common, but a proper search shouldn't have trouble coming up with others. Further, the idea of the noble savage is very controversial, and one should hardly consider it some sort of canon.
With regards to infanticide per se, I personally have very little knowledge about the Paleolithic, but that deliberate murder or abandonment of infants was common among ancient civilizations like Carthage, Greece, and Rome is well-known, and I can remember a mainstream text mentioning Mohammed's prohibitions against the then-widespread killing of children without any implication that might be controversial. In absence of further data, a backwards trendline would be all it takes to suggest that Paleolithic infanticide was very common indeed. And I can recall articles suggesting that tribal cannibalism, to take the most headline-grabbing example, was far more common than previously thought. In short, I think this position is not nearly outlandish enough to deserve such curt rejection. An informative and lasting page on this would be valuable enough.
Academic 7: Note that the definition of rape and molestation vary among cultures.
Ark: Rape and molestation do vary among cultures. This is bad. Cultural relativism is crap, believed only by idiots, ignoramuses, anthropologists and historians. The Convention on the Rights of the Child explicitly rejects cultural relativism. Cultural relativists are merely denying human rights. (On a moral level, they are still violating human rights.) Anthropology and history have achieved nothing, or close to nothing. The reason anthropology and history are fucked is because they reject psychology and that is the only possible explanation for both culture and history.
For psychological reasons, anthropologists have been butchering psych-heavy data; on the whole, the data is irretrievably corrupt and needs to be junked. Psychohistory is independent of both history and psychology and is at war with both. As the new kid on the bloc it's going to get attacked as "simply not recognized by most historians and psychologists." But psychohistory actually gets results. There is no rational argument against psychohistory's methods. Conservatism is not a rational argument. And as noted above, there are plenty of arguments against both history and anthropology (i.e., they deny psychology's influence even in psychological phenomena). Like cartography or natural history, anthropology and history aren't sciences per se. Cartography was never anything more than an engineering enterprise (though it did give rise to plate tectonics) and when the time came, natural history gave way to evolutionary biology. Similarly, anthropology and history should give way to psychohistory wherever the latter is interested in taking over.
Academic 2: To those who promote the myth of the brutal savage, I point out that westerners have often characterized non-Western practices as stupid, unhealthy, or wrong in part out of their own ignorance, and in part to justify colonial oppression.
Ark: The brutal savage isn't a myth. I do not mean by it that we aren't savages. That is a notion you rightly reject because any article attacking modern people as savages will be destroyed. What I do claim is that modern societies are less savage than societies in the past. That's most certainly not a myth. And to argue otherwise is to promote the noble savage myth. If you have an absolute standard of morality, there is no choice other than the brutal savage or the noble savage (as long as you don't redefine rape and murder as non-violent behaviors, which by now I don't trust you not to do). Whether deliberately or unwittingly, you have been promoting the noble savage myth. To recap: Primitives, in relation to modern people can be either: 1. equally savage (obviously untrue) 2. differently savage (cultural relativism) 3. less savage (noble savage) 4. more savage (brutal savage). So rejecting options #2 and #3 leaves one only with #4. There is no maneuvering room for anyone to weasel around.
Academic 3: And this is where you and I differ. I generally contend that all present-day cultures are essentially "differently savage."
It is unnecessary to cite Ark's long response. It is already answered in the previous chapter. But I would like to mention a newspaper note about an atrocity in Kismayo, at the south of Somalia. On October 27 of 2008 Aisha Ibrahim Duhulow, a thirteen-year-old girl that had been raped, was accused of premarital sex by militant Islamists and condemned to die by stoning on the head. (Although hard to believe, there are people who punish the victim of rape, not the rapist: the hypothetical nightmare of my second book turned reality.) Most disturbing in the press release is that dozens of men stoned Aisha in a stadium with a thousand spectators! What better example to clear away any doubts about the relevancy of the concept of a manifestly inferior psychoclass to ours.
Academic 3: Hum, as I understand it, most casual murders recognize that their actions are considered morally "wrong." They just don't care.
Ark: Morality is a psychological phenomenon. It refers to a person's capacity for empathy. It's difficult to describe empathy since nobody has a good grip on what it means. But of course, that's the point: if a person has no morality then they don't have any of these emotions. Keep in mind that our very ability to accept social and technological progress at the rate we're going is something which primitives lack. And we've yet to annihilate a foreign nation (as the Assyrians did) to pay for that progress. This too is a genuine advance.
Academic 4: Ark: in the interests of fairness, I went ahead and looked at the deMause article. Basically, it can be digested into one Philip Larkin poem. Big Whoop. Parents fuck up their kids. We know that. There is absolutely nothing there besides that fact that is provable. It is a mass of huge generalizations predicated on two simple ideas: violence begets violence (duh) and everything that happens is down to psychology. Yes, there are references to acts of violence by parents (particularly mothers) against children, but we don't get to see the breadth of the studies to show what kind of population was used, etc. I stand by my statement that most historians reject psychohistory not because we feel threatened by it, but because most historians believe that human society is complex and filled with individuals who may act in particular ways for any number of reasons. Generally reductionism is not provable—merely a simplistic way for the insecure to find meaning.
Ark: You dismiss the article I cited because it doesn't provide concrete proof against history's "no explanations" stance. Well so fucking what? I never claimed it did. I merely claimed it crucified history as a scientific field and historians as scientists by showing that the theories historians entertain are all unbelievably idiotic. If you wanted a detailed theory and the evidence to back it up, you'd have to read half a dozen of deMause's books on the subject. You haven't provided a single remotely intelligent argument, satisfying yourself with irrelevancies and vague aspersions. (This is what you call "fair"?) If you stand by your statement on that basis, it just proves you're an idiot. I dismiss you from my consideration.
Anonymous: Will someone please ban Ark? His non-stop slander, personal attacks, and foul language are damaging the Wikipedia community.
Academic 4: I would happily do so, but being a ranting troll who supports crank theories in an anti-social way isn't enough for a ban. He is correct in his assertion that deMause's theories deserve their own article—even if he's amazingly rude in the way he treats others, and his insults towards me.
To that end, Ark, You haven't convinced anyone that you're anything but a crank who thinks he's far more intelligent than he's demonstrated so far.
Ark: I have a pretty good grasp on what history is and what it is not. As for psychology, you're wrong about its scientific basis. Overall, it's a fucked field but it's one that has always aspired to be scientific.
As for psychohistory, it is not a fucked field. These two facts (history not being science and psychohistory being science) explain why I'm so eager to dismiss history. Why should scientists be subjected to the authority of non-scientists? The same arguments apply to anthropology, and doubly so when the psyches of primitives are concerned. Convincing people was never my goal, I'm too lazy and people are too bigoted for that. As for people thinking I'm a crank, I'm a power unto myself and I haven't need for their approval nor favour. I'm just not interested in being the whipping boy on this subject. Fuck you all.
With this insult the psychohistorian who signed his posts under the penname of Ark left the discussion page. Perhaps with the exception of Academic 6, his opponents did not want to see that western childrearing has been less barbarous than in the rest of the world.
It was not always so. Both whites and Semites began as the others. Let us remember the sacrifice of Iphigenia by her father Agamemnon, and a similar sacrifice in the Bible: after victory over the Ammonites, according to the Book of Judges, Jephthah makes a vow to sacrifice whoever came out of the doors of his house to meet him. The one who met him on his return was his only daughter…
What remained in Europe was a mere metaphor of such sacrifice. Robert Godwin hit the nail when stating that Christianity's unconscious message is that when we murder our innocent child we murder God. "The crucifixion of Jesus is meant to be the last human sacrifice, with Jesus standing in for our own murdered innocence."

___________
The objective of Day of Wrath is to present to the racialist community my philosophy of The Four Words on how to eliminate all unnecessary suffering. If life allows, next month I will reproduce another chapter. Day of Wrath is available: here.