by Evropa Soberana

Ethnic disturbances in Egypt
In Alexandria, the Greeks organised a public assembly in the amphitheatre to send an embassy to the emperor. The Jews, who were interested in parleying with Nero, came in large crowds, and as soon as the Greeks saw them, they began to shout, called them enemies, accused them of being spies, ran towards them and attacked them (according to Josephus' version of the event).
Other Jews were killed while fleeing, and three were captured and burned alive. The rest of the Jews soon arrived to defend their coreligionists, beginning to throw stones at the Greeks and then threatening to set fire to the amphitheatre.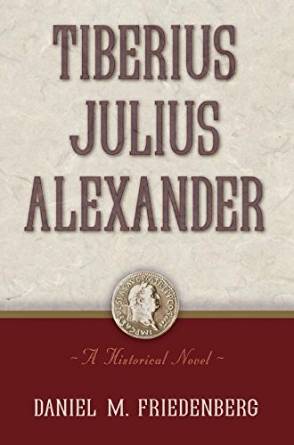 Tiberius Julius Alexander, the governor of the city, tried to convince the Jews not to provoke the Roman army, but this advice was taken as a threat: the tumults continued and, consequently, the governor, without patience, introduced two legions in the city, the Legio III Cyrenaica and the Legio XXII Deiotariana, to punish the Jewish quarter.
The legions were given carte blanche to kill the Jews and also to loot their property, whereupon the soldiers entered the ghetto and, according to Jewish sources, burned houses with Jews inside, also killing women, children and the elderly until the whole neighbourhood was full of blood and 50,000 people were dead.
The survivors, desperate, begged Alexander for mercy, and the governor took pity on them. He ordered the legions to cease the massacre, and they obeyed in the act. Alexander would later participate in the siege of Jerusalem.