Today Andrew Anglin said something that I've said to myself countless of times in my silent soliloquies:
In these arguments, they always mix in this new definition of pedophilia, conflating attraction to a 15-year-old… with attraction 5-year-old. Like it's the same thing, because it's all "children" under the age of consent.
But he also wrote: "I have nothing against Catholics. But the fact is, the homosexual mafia has taken over this organization." Those of us who have studied psychohistory, the study of childrearing methods through the millennia, know that even the Early Church tolerated pederasty through the practice of offering boys in their early teens to the monasteries. Later in the article Anglin adds pictures of Muslims throwing homosexuals over high buildings and ends his article with the sign: #WhiteSharia.
This is why The West's darkest Hour has been hammering with the histories of the white race by William Pierce and Arthur Kemp. And even those stories are preliminary: we need far more detailed studies from the POV of the 14 words.
The trouble with the White Sharia meme is that it's ultimately Semitic. We should hate Muslims as much as we hate Jews and, for those with historical memory, the Carthaginians. In The Fair Race's Darkest Hour I used the ideas of a MGTOW blogger that has no use of the White Sharia meme to reassert masculinity.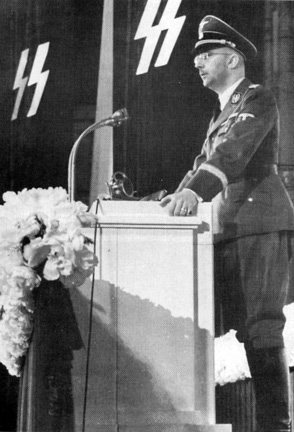 Exactly the same can be said about homosexuality. We don't need to find inspiration in ISIS in trying to figure out what should a Fourth Reich do with the homo problem. Find inspiration in how Himmler dealt with it! (Those who argue that the Greco-Roman world accepted homosexuality should become better acquainted with the classic literature, as in those times the pederasts had to ask permission to the father before seducing the adolescent.)
In either case, we don't need to find inspiration in Islam. Just study the fucking history of the white race!