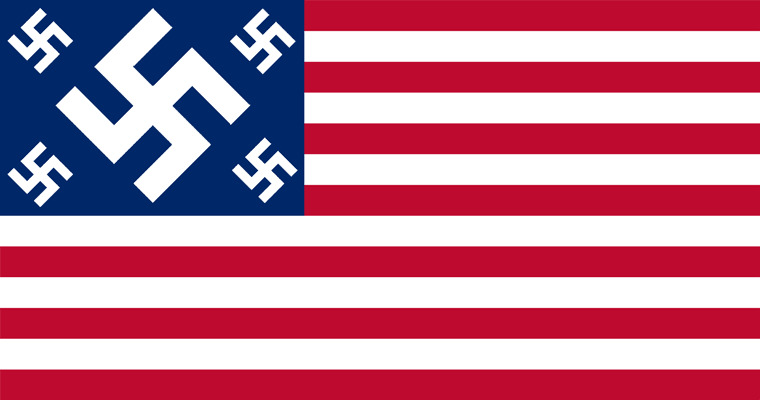 Although it might be possible to develop a racist interpretation of Christianity (e.g., what the Nazis tried), I've never seen a convincing theological justification of it. The fact that all major churches and 99%+ of all who today call themselves Christians reject racism ought to tell you something… You probably want to hang on to most of Christianity as it has been "traditionally" practiced in relatively modern times, while discarding only the anti-racism. Everyone who ever tried that has failed, but I guess you don't see that as a problem.
Then again, the cognitive dissonance issue is nearly as problematic. In order to accept being called a racist or a Nazi with equanimity, normal American whites would have to reconcile that with their country's history of being violently opposed to racism of any kind, from the Civil War forward. They would have to admit to themselves and to others that all of that blood shed in trying to stamp out racism had been shed in vain, and in fact, worse than in vain, in an evil cause. They would have to admit that their ancestors were evil, and that they themselves had also been evil before they saw the light and became racists.
It's safe to say the chances of that happening on a mass scale are almost zero.