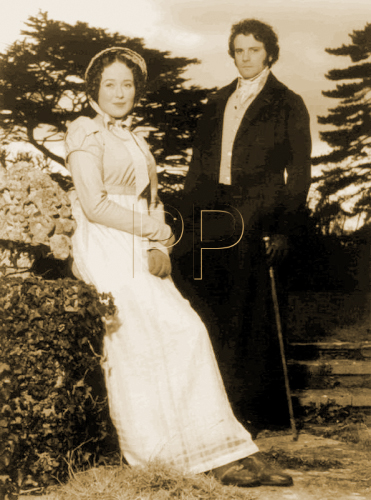 F. Roger Devlin's views on marriage made a fairly deep impression in my worldview. So deep in fact that nothing has aroused more my emotions in the last few months than watching over and over both the British television series of Pride and Prejudice as well as the 2005 movie adaptation of the same novel, together with the well-known 1995 adaptation of Sense and Sensibility: the classics of Jane Austen.
Presently I cannot stand a single minute of TV or Hollywood. Indeed, while imbued in the feeling that today's West is like a Gomorrah that has to be burned to the ashes, these adaptations stir my soul to such degree that the stories' conclusions—old-time traditional marriages—move me almost on the verge of tears.
It must come as a surprise that the anti-Christian Nietzsche maintained, like the Christian Devlin, a quite traditional view of marriage until the very end of his intellectual life. The following is a passage from section 39 of "Skirmishes of an Untimely Man" of his 1888 book Twilight of the Idols: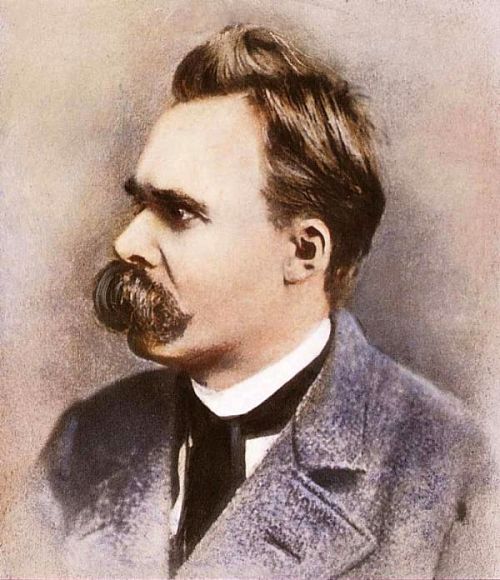 39.-
Our institutions are no good any more: on that there is universal agreement. However, it is not their fault but ours. Once we have lost all the instincts out of which institutions grow, we lose institutions altogether because we are no longer good for them. Democracy has ever been the form of decline in organizing power: in Human, All-Too-Human (I, 472) I already characterized modern democracy, together with its hybrids such as the "German Reich," as the form of decline of the state. In order that there may be institutions, there must be a kind of will, instinct, or imperative, which is anti-liberal to the point of malice…
The whole of the West no longer possesses the instincts out of which institutions grow, out of which a future grows: perhaps nothing antagonizes its "modern spirit" so much. One lives for the day, one lives very fast, one lives very irresponsibly: precisely this is called "freedom." That which makes an institution an institution is despised, hated, repudiated: one fears the danger of a new slavery the moment the word "authority" is even spoken out loud. That is how far décadence has advanced in the value-instincts of our politicians, of our political parties: instinctively they prefer what disintegrates, what hastens the end.
Witness modern marriage. All rationality has clearly vanished from modern marriage; yet that is no objection to marriage, but to modernity. The rationality of marriage—that lay in the husband's sole juridical responsibility, which gave marriage a center of gravity, while today it limps on both legs. The rationality of marriage—that lay in its indissolubility in principle, which lent it an accent that could be heard above the accident of feeling, passion, and what is merely momentary. It also lay in the family's responsibility for the choice of a spouse. With the growing indulgence of love matches, the very foundation of marriage has been eliminated, that which alone makes an institution of it.
Never, absolutely never, can an institution be founded on an idiosyncrasy; one cannot, as I have said, found marriage on "love"—it can be founded on the sex drive, on the property drive (wife and child as property), on the drive to dominate, which continually organizes for itself the smallest structure of domination, the family, and which needs children and heirs to hold fast—physiologically too—to an attained measure of power, influence, and wealth, in order to prepare for long-range tasks, for a solidarity of instinct between the centuries.
Marriage as an institution involves the affirmation of the largest and most enduring form of organization: when society cannot affirm itself as a whole, down to the most distant generations, then marriage has altogether no meaning. Modern marriage has lost its meaning—consequently one abolishes it.