Cesar's point is that White ingroup-outgroup psychology was already extremely weak relative to other races.
"There is only one race: the human race!" is a PC concept seemingly compatible exclusively with the White mind.
It is difficult to imagine the majority of Tutsis, Hutus, Han, or Mestizo being capable of accepting such egregious ethno-masochistic self-deception. However, this is complicated even further by the genetic character of the White Race.
Hypothetically, even if every African believed in "One Race: the Human Race", and imported a Han man and Women for every three African men and women, who in turn believed in total amalgamation as well, the genetic effect on the African gene pool would still be insubstantial.
This is due to the dominant nature of African genetics. This is vastly different case to Northern-Europeans: particularly of the Nordic variety, who may be the most recessive-mutated subspecies of humanity (the pygmy people might be more recessive-mutated).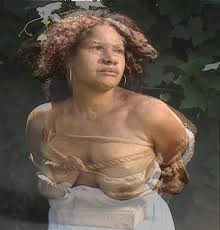 In other words if one African genetically mixed with a Nordic, but whose subsequent descendants mated entirely Nordic for 2 or 3 generations, you would still see remnants of their African ancestor when compared to pure Nordic descended families.
It takes very little foreign genetic input into our group to destroy the very fabric of our identity, and is naturally one of our greatest inherent weaknesses. We simply do not have the luxury that the colonial Africans or Mestizos faced, when they passively absorbed European genetic input into their gene pool with seemingly miniscule consequences.
In larger perspective: for Africans to genetically invade the world they merely must set forth and breed. For Whites to genetically invade the world, we would need to wipe out the rest our genetic group competitors to literal non-existence to ensure our futurity.
Since the genocide option is either morally reprehensible or practically impossible in the opinion of most White Nationalists, our most prescient option is complete separation while upholding ideologies that restrain as effectively as possible our Universalist natures.
♣
Original source: here
See also "Extermination or Expulsion?"