A chapter from Ian Wilson's
Jesus: The Evidence
While some elements in the gospels are clumsily handled and suggest that their authors were far removed in time and distance from the events they are describing, others have a strikingly original and authentic ring. In some instances it is as if a second generation has heavily adulterated first-hand material. Support for such an idea exists, at least in the case of the Matthew gospel, in the form of a cryptic remark by the early Bishop Papias (c. 60-130 AD): 'Matthew compiled the Sayings in the Aramaic language, and everyone translated them as well as he could.'
This has been interpreted as suggesting that all that Matthew might have done was make a collection, in his native Aramaic, of those sayings of Jesus that he had heard, a collection, perhaps in form at least, very like those discovered in the Nag Hammadi Thomas gospel. Someone else, perhaps several others, would then have translated them and adapted them for their own literary purposes. This might readily explain why the Matthew gospel bears his name without, at least in the form it has come down to us, ever having been written by him. The crunch question, though, is why this situation should have come about. Why should original eyewitness material, emanating from Jews who had actually spoken with Jesus and observed his doings, have been adulterated and effectively buried by what were probably Gentile writers of a later time?
The answer appears to lie in one event, the Jewish revolt of 66 AD, which had its culmination four years later in the sacking of Jerusalem, the burning of its Temple, and the widespread extermination and humiliation of the Jewish people.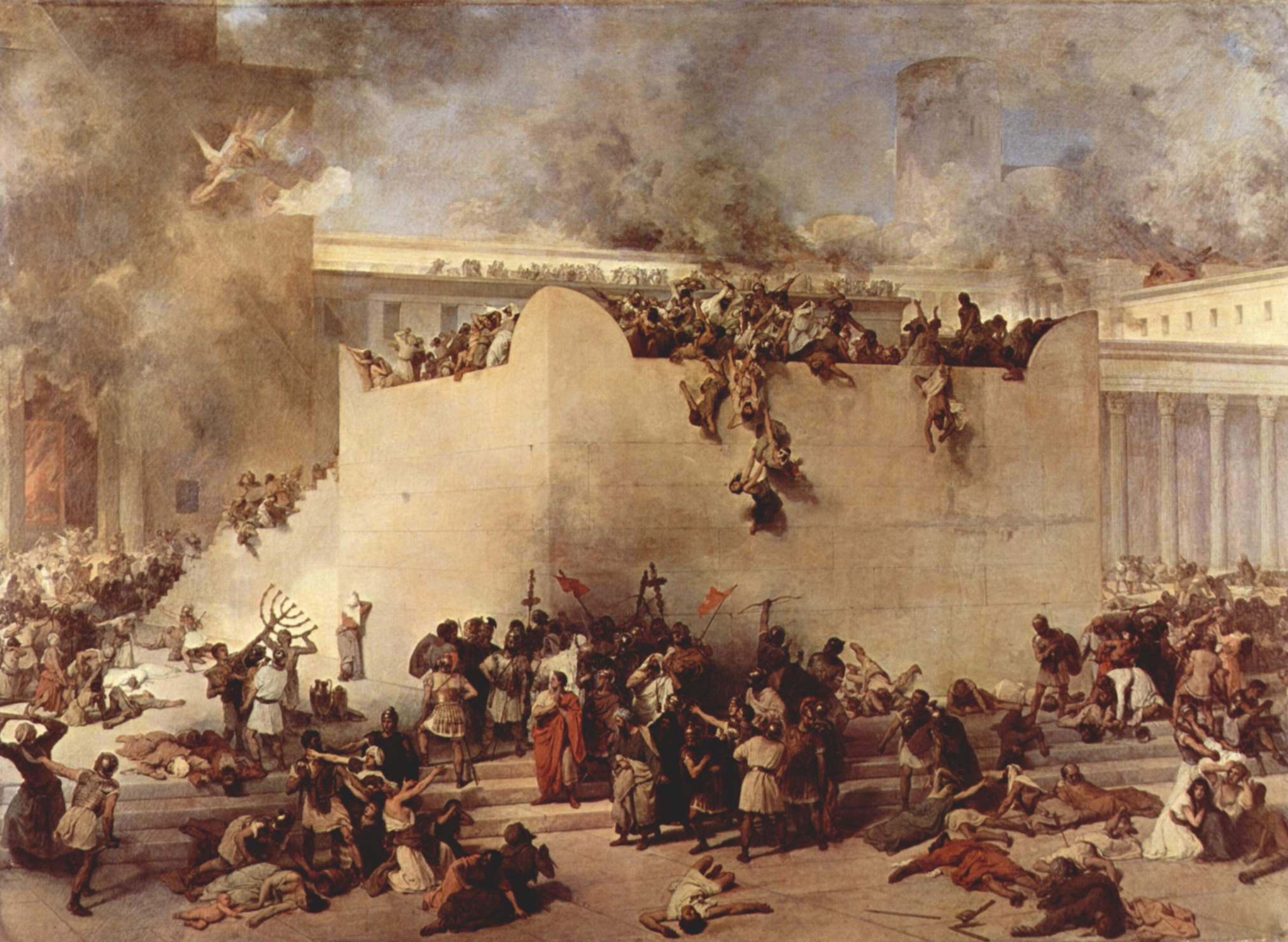 As is historically well attested, in 70 AD the Roman general Titus returned in triumph to Rome, parading through the streets such Jewish treasures as the menorah (the huge seven-branched candelabrum of the Temple), and enacting tableaux demonstrating how he and his armies had overcome savage, ill-advised resistance from this renegade group of the Empire's subjects, many of whom he had to crucify wholesale. At the height of the celebrations the captured Jewish leader, Simon bar Giora, was dragged to the Forum, abused and executed. In Titus' honour Rome's mints crashed out sestertii with the inscription JUDAEA CAPTA, and within a few years a magnificent triumphal arch was erected next to the Temple of Venus.
♣
Wilson's chapter continues for a couple of more pages, but what I have quoted is enough to give an idea of what are modern studies on the New Testament.