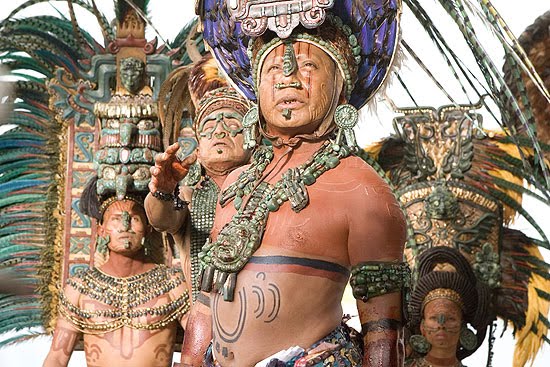 Awesome quetzals!
Since I can only adequately understand history through the visual arts, behold two clips I uploaded in You Tube:
❦ For a one-minute visual-tour to how the town where I was born looked half a millennia ago, click here.
❦ Also, see my selection of Mel Gibson's reconstruction of the crowded Mayan city in Apocalypto, a word that means, "A new beginning." (My educated guess that Catholic Gibson used it in the sense of the transformation of Mesoamerica into New Spain.)
Those who don't want to see the human sacrifice at the top of the pyramid may watch only the first seven minutes.
P.S.
For those who arrive to this entry thru searching engines, this is the post referred to above.