It is incredible the quantity of Christians in white nationalism. All of them are clueless that their religion is more evil than Judaism: as it implies ethnic treason.
These days the Christians on The Occidental Observer have been discussing traditional Catholicism in the form of the Society of Saint Pius X (SSPX). Although I left the below comment at the comments section, I am pretty sure they won't pay due attention to the inherent problems in the religion of our parents—even if I manage to translate the ten volumes of Christianity's Criminal History in the coming years!

______ 卐 ______

One Sunday during my August 2014 visit to London I visited the Drake House, where SSPX masses were held. I had to get to the last subway station in London, Wimbledon, to get closer to that house.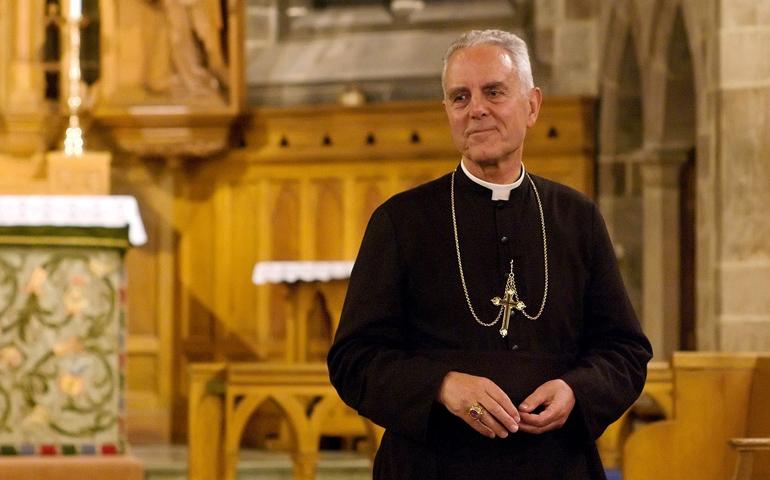 When I arrived at the parish I realized that it was not a common temple but a small and modest house adapted for religious services. Bishop Richard Williamson was not in London apparently. A gentleman from the London Forum whom I met on the trip had told them that someone coming from Mexico was going to visit them. The kindly people of that place that aspired to church had placed an image of the Virgin of Guadalupe in front of the community! I suspected they had put it for me, so I did not dare to tell them that I was an apostate.
When the service ended, I spoke with the head manager on days when Williamson was absent. He began to speak of the painting of the Virgin of Guadalupe as a miraculous image: just what I had heard a million times in Mexico! The traditionalist Catholics with whom I spoke at the Drake House knew who was Father Joaquín Sáenz y Arriaga. I told them that Father Sáenz had baptized me, but not that I had lost my faith. Sáenz, the priest of my family when I was a child, was also excommunicated for reasons fairly similar to Williamson's excommunication.
I took a brochure from Drake House, 'Our program of events' among the propaganda booklets of the house. The brochure showed the picture of a fifty-year-old black woman on the cover. That was not all. The list of events at the Drake House included dancing from Brazilian Samba to African Dummers referring to events scheduled for mid-September. This in a city that has no longer white majority and where everywhere I saw mixed couples!
At a London Forum meeting I had heard wonders about Williamson's anti-Semitic stance. When I met his faithful, I realized that the ultra-traditional group was ethnically as self-destructive as the ultra-liberal Argentinean pope.
So my friends [addressing TOO commenters], I must ask again: Has a Christian in this thread started to read my ongoing translations of Christianity's Criminal History? I am doing it from the POV of white preservation of course.