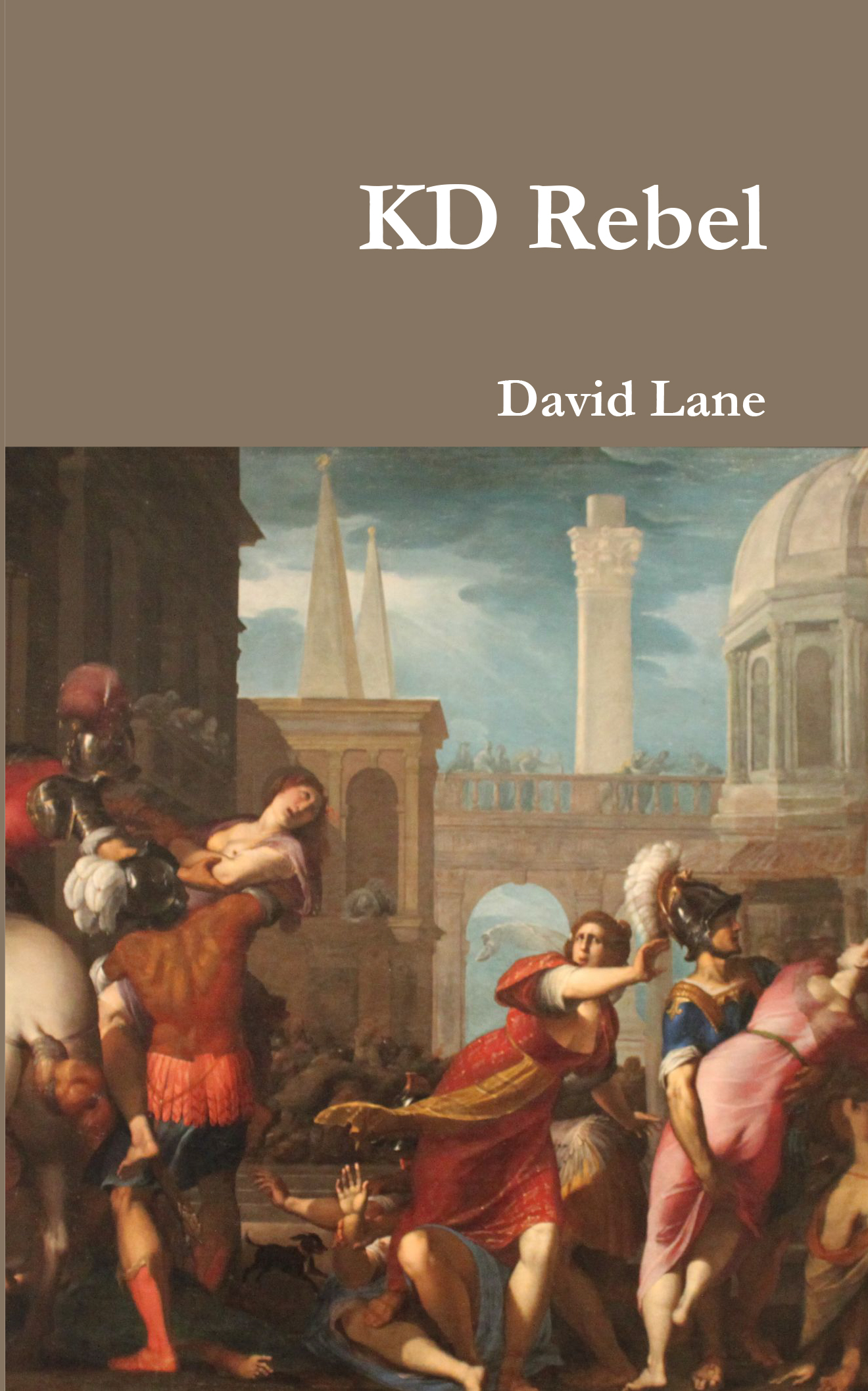 Just short of Cohen's driveway, Eric flagged him down. "Yeah, the Gods are with us," he enthused. "It's a huge ranch-style house with an attached 4-car garage. The freak started to leave about five minutes ago, but he had a fatal accident." Eric tapped his knife and grinned, while Trebor chuckled. Eric continued, "The upstairs is dark but I can hear music at the windows. There is a little bit of light, apparently from a basement stairwell. I think they are in the basement. No dogs. There is a burglar alarm system. The back yard is surrounded by a privacy fence. Let's do it!"
Moments later the two silent avatars of vengeance crept silently around the exterior of the immense garage. Trebor carried a canvas kit filled with tools and meters. Both were armed with 9mm handguns and razor-sharp knives.
Eric kept watch through the windows and around the perimeter of the yard while Trebor did his magic with the alarm system. Being a former electronics instructor at Red Rocks College, bypassing alarms was no problem for the elder raider, requiring only time and patience.
Twenty minutes later, the Aryan duo was inside the house, standing in the biggest kitchen Eric had ever seen other than in a commercial establishment. The music, if that's what one could call the primitive noise, was not as loud as they had earlier estimated, but still sufficient to mask any slight sounds of their movements.
As Eric had surmised, the little available light emanated from a stairway to the basement. They inched down the stairs. At the bottom, a partially open door revealed opulent decadence beyond anything they had imagined. Except for one corner of the large room which contained an open communal shower and hot tubs, the entire floor was covered in snow-white, deep-plush carpet.
Pictures, too obscene to be called art, interspersed with floor-length mirrors, decorated the otherwise maroon-colored walls. The centerpiece was a bed that must have been custom-made for orgies. It was close to ten-feet-by-ten-feet-square, with video cameras mounted on posts at the corners. Hooks for restraints were strategically placed above and around, a shelf on the head-board held whips and sex toys, while the ceiling above was another mirror.
The KD raiders did not of course know about Sid's vow to debauch the girls with the ultimate in submission. Nor did they know how desperately the girls were hooked on nose-candy. Evidently though, their addiction was sufficient that they had decided to cooperate, for they were both naked, one of them in restraints, the other in action. Turning the spectacle from raunchy to ridiculous was the sight of the depraved Sidney, himself naked, except for gold necklaces, bracelets and rings, with a pot belly hanging over withered legs. He was orchestrating the action with a whip of several short thongs.
The girls were too stoned to notice Trebor and Eric as they approached the scene. Sidney, whose back was to the door, was too engrossed. The first inkling the Porn Palace owner had of impending disaster was sudden and total. With a running thrust kick to the right kidney area, Trebor propelled the absurd looking degenerate onto the bed, where he landed across Candy's back. For a moment there was astonished silence except for the music and an anguished moan from Sidney. Heather's eyes were the first to focus on the KD raiders, and she let out a panicky scream, which she quickly choked off as Eric's 9mm turned her way.
"Nobody makes a sound unless you're asked a question, understand?" Eric's voice left no doubt in anyone's mind that obedience was advisable. Both girls nodded, but the moaning Sidney failed to acknowledge the order. Trebor reached over the bed and butt-stroked the creep in the nose with his gun. A howl of anguish was followed with assurances that the command was indeed understood.
Trebor grabbed a handful of the gold chain around Sid's neck and yanked him from the bed, holding him erect at arm's length.
"Okay, first things first," he began. "You," his gaze fell on Candy, "untie her," he gestured toward Heather with his gun hand. "And you"—each time he spoke there was emphasis on the word you—"how do we turn off that damn racket you call music?" He yanked on the chains. Sniveling Sidney pointed to a control panel on the nearest wall. Heather was now released, and Trebor pointed at her with the gun, "You turn off that noise."
Terrified despite her stoned condition, Heather scurried to obey. The resulting silence magnified the effect of Trebor's menacing voice. "Now you two sit there," he gestured to the nearest edge of the bed. Making no effort to cover their nudity, whether because of shock or the effects of cocaine, they quickly obeyed.
"Alright now, Mr. Cohen, where is the money you brought home?" Cohen started to deny that he carried money home, but was interrupted when Trebor drove a knee into his naked groin, nearly smashing his testicles. For long moments the disgusting creature lay on the floor holding his crotch and whimpering.
"My patience is running out Sidney," Trebor warned.
"In there," the oily degenerate gasped, pointing to a door at the far end of his playroom. Without a word, Eric strode to the door and disappeared from sight. A moment later, he returned with a briefcase which he flipped open on the bed. Inside were perhaps two or three thousand dollars in cash, along with some documents.
"Sidney, Sidney, Sidney," Trebor intoned. "I am disappointed in you. I meant all the money you have brought home."
"That is all," Cohen gasped in a last effort to keep his ill-gotten wealth.
"Okay, if that's how you want to play it," the implacable raider warned. Several broken fingers, a lot of pain and two minutes induced total co-operation. Sidney revealed the location of a hidden wall safe in the same room from which Eric had retrieved the briefcase. And, of course, its combination. Under Trebor's watchful eye and his gun, the three captives remained absolutely silent while Eric went to check the veracity of Sid's confession. Minutes later, he returned, saying, "Yep, a real haul."
Without further ado, Trebor holstered his gun, pulled his knife and in one swift move cut Cohen's throat from ear to ear. Blood spurted from his severed jugular vein, splattering in gruesome abundance over the naked legs and torsos of the stunned girls. Reflexively, they jerked away from their seated positions, gagging at the sight of blood, which to their civilized eyes was a new experience.
Never even glancing at Sidney's still-quivering body, the KD raiders proceeded methodically about their business, each doing what was necessary with a minimum of discussion. Eric stripped a pillow of its case, dumped the cash from the briefcase into it and left for the other room to fill it with the contents of the safe.
Trebor turned to the girls, "Go wash all that blood off." He pointed to the communal shower. As is known to all who experience life-threatening situations, action eases fear. Paralyzed by what they had seen, Candy and Heather regained their co-ordination as they engaged in the familiar routine of showering.
Under the sound of running water, Candy whispered, "You think they're gonna kill us?"
"No, why would he tell us to shower just to kill us?" was Heather's logical response. "Maybe they intend to rape us?"
"Could be, that's the least of our worries. It's not like we are virgins or something." "Sometimes rapists torture and kill women."
"Will you shut up with the kill stuff, it scares me," Heather scolded.
"Well, just what do you suggest we do?"
With the practicality of an experienced, worldly woman, Heather declared, "I suggest we fuck their brains out, or whatever they want, however they want, as long as they want, until we get a chance to escape." They agreed on strategy. Finished showering, they attempted to be as sexy and alluring as two nude women can be, as they approached Trebor. However, if they thought their charms would control the situation, such hopes were rudely dashed as he brusquely ordered them to get dressed. The bewildered women exchanged confused glances as they struggled into their clothes. So far there appeared to be one man who could not be manipulated by sexual offers.
Eric had retuned with a pillowcase full of cash. "Think we should look the house over for valuables?"
Trebor looked at his watch, then mused out loud, "It will be daylight in an hour and a half. Figure a little over an hour to the turnoff, what the hell, give it a ten minute look-over. I'll have to keep an eye on these two." Eric bounded up the steps, while the girls heaved sighs of relief. It seemed they weren't about to be killed anyhow.
So far neither man had spoken to the girls outside of brief commands, one of which was to keep silent. So both of them were afraid to initiate a conversation with their ruthless captor. They sat silently on the bed, hoping that the quiet man would say something to reveal their fate, and at the same time dreading what those words might make known. Seemingly endless minutes of fearful suspense dragged on in absolute silence. Finally Candy could not take it anymore.
"Can I ask something?" she ventured timorously.
"May I ask something," Trebor corrected her grammar.
"May I?" Candy repeated, feeling like a chastised school girl.
"Okay, but first hand me one of those sheets off that bed." As Candy and Heather removed an oversized sheet from the huge bed, Trebor reflected that sometimes a woman looked as good dressed as undressed. These two looked good any which way.
Candy handed him a sheet and he sat down on a chair opposite the bed. He pulled the knife from the sheath and began to cut the sheet into strips.
"What's that for?" Candy asked.
"To tie you up with."
"I guess that means you won't let us go?"
"That's right."
"Are you going somewhere?"
"Yes."
"You won't kill us, will you?"
"No." Trebor's short replies weren't very reassuring.
Candy tried a new approach. "Are you gonna make love to us?" "Can't make love unless you're in love," was all Trebor replied.
"While Candy and Heather were digesting that in their minds, Eric returned. "Not much we can use, but he did have a .45 caliber handgun and four boxes of ammo in his bedroom."
"Okay then," Trebor said, "here's what we do. I'll drive, one girl sits in the front seat with me. The other sits in the back with you. With these strips we tie the girls together so neither one can jump out if we catch a red light." Trebor addressed the girls, "You saw what happened to Sid. Can I assume that you won't do anything stupid and get the same?" Shuddering, they both vowed co-operation.
Eric had Heather carry the pillowcase filled with money and held her slender wrist firmly in one hand as they exited the house. Trebor similarly kept a tight hold on the blonde. They re-arranged the gear from the back seat, tied the women together and proceeded toward home.
____________________
KD Rebel is now available from Daybreak Press: here.