Or:
Conspiracy theories in white nationalism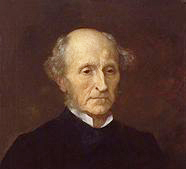 This is a postscript of what I said yesterday about Richard Spencer and friends on the subject of John F. Kennedy's assassination by Oswald—and by Oswald alone.
My trouble with white nationalists is not only that they are inferior to the National Socialists on all counts. Many of them also commit the cardinal sin of haughtiness. I won't elaborate much on this accusation except saying that, of the few works of the cannon in academic philosophy that I find readable, one of them is On Liberty by John Stuart Mill. Consider this statement from Mill's book:
'He who knows only his own side of the case,
knows little of that'.
Spencer et al who give some credence to the conspiracy theories about the JFK assassination know little of their subject, as they have not listened the other side by, say, reading Vincent Bugliosi's book. And exactly the same can be said of what 'truther' nationalists believe about 9/11: they know only their own side.
Haughtiness.
I won't even discuss these topics in this site with them unless they do their homework. If for example they have spent a hundred hours reading conspiratorial literature on JFK, they now have to spend a hundred more of the literature debunking the claims, etcetera.