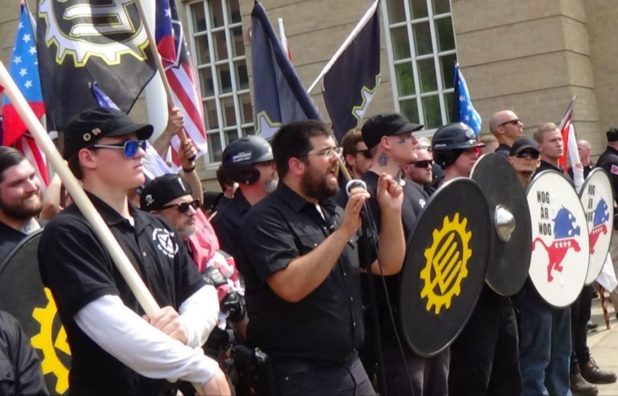 "Whoever can conquer the street will one day conquer the state," said Goebbels. While our comrades at the other side of the Atlantic can be incarcerated for trying to conquer the street, at least in this continent they were allowed to do it last Saturday in Pikeville, Kentucky, USA.
"There were people in attendance from the National Socialist Movement, the Traditionalist Worker's Party, Iron March, Daily Stormer, The Right Stuff, The League of the South, White Lives Matter, America First Party, Vanguard America, and innumerable others," wrote Benjamin Garland on The Stormer.
Now I can withdraw what I said in the past about "ethnosuicidal nationalists," at least in the sense that they are—finally!—organizing themselves.