I'm just saying that the source of the moral justification for the West's immigration problem is to be found in its Christian past; that the entire worldview of life as some kind of moral contest is a Middle Eastern import that didn't exist in whites before the coming of Christianity. Saying, as you did, that it has "nothing to do with Christianity" because the elites in Sweden are secular and have turned against the churches just makes me think you don't see how two thousand years of Christianity have seeped into every atom of the white man's bones. I'll be convinced that the Swedish elites have turned against Christianity when you can show me they've turned their backs on the Christian ideals of universal brotherhood, peace, love, and charity.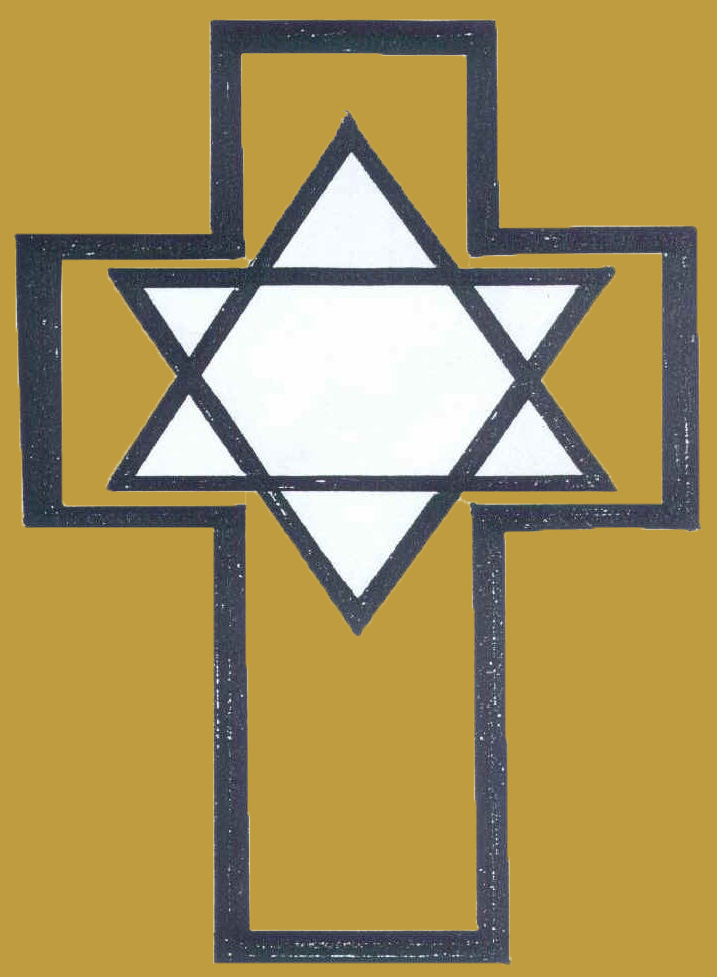 I find it extremely odd, to say the least, that I should be the one to have to point out to someone who is frequently considered to be one of the world's foremost anti-Semites, that maybe, just maybe, trusting a moral system developed by Jews, and built around the idea that one Jewish rabbi in particular is God, is not the best of strategies for white people concerned about limiting Jewish influence.
Nevertheless, that's the situation I find myself in. KMD [Kevin MacDonald] and many of his acolytes, who unabashedly here tout Christianity as good for whites, must also then be of the opinion that, in at least this one instance, whites benefited from their association with Jews; that the relationship was symbiotic, not parasitic in kind. How this relates to the central thesis of this site, which as I understand it is that the Jewish race is locked in a struggle with the white race and is attempting to dominate it, is unclear.
KMD appears to think this struggle only commenced in the twentieth century; that there's no possibility that Christianity itself was developed as a weapon of interracial warfare to subvert whites. I don't think that reconciles very well with sociobiological theory. If the races are at odds, then haven't they always been at odds? Aren't they, according to the principles of Darwin, necessarily at odds, since in a world of finite resources a win for one is a loss for the other? Why should that have only begun in the twentieth century? It would be interesting to see how he deals with that thesis, which is something that Nietzsche appeared to believe, and also Revilo Oliver. If KMD has set this out somewhere, I haven't seen it.
Then we have these two rather threadbare arguments presented above, which I've seen many times before, and I'm sure others are equally familiar with. In the main, they are:
Christianity was the religion of the West during the period of its expansion, therefore it can't be something inherently wrong with Christianity that's the source of the modern problem with whites.
This is supposed to be the strongest argument.
There's "real" Christianity (which is smuggled in here as "traditional" Christianity), and subverted Christianity. The former is A-okay for whites, the latter is poison.
The first doesn't deal with the argument which compares Christianity to a cancer. Cancer, too, doesn't necessarily kill immediately. You can have cancer for years until it suddenly metastasizes and kills you. You can have it and be apparently strong and have many accomplishments; but nevertheless, you have it, and it will eventually kill you. So this argument in favor of Christianity doesn't actually come to grips with the charge against it. It's not a strong argument at all.
The second argument is a confused muddle. "Traditional" Christianity is supposed to be good for whites, yet in the next breath, KMD says that throughout history, Christianity has been on both sides of every issue. So which side is "traditional"? In the American Civil War, was it the South or the North? Were the Puritans traditional, "real" Christians, or not? Since the term is never defined and no examples are ever given, it's hard to avoid the impression that "traditional" Christianity is whatever the author approves of, and subverted Christianity is whatever the author disapproves of.
Of course, the implication is that "traditional" Christianity is not corrosive to white racial solidarity; that Christianity hasn't always been universalistic and has at times been racial. But then, in the next breath, he refers to the early Church Fathers, who were anti-Semitic because the Jews weren't good race mixers like they thought Christians were supposed to be. So it would appear that the early Church Fathers weren't "traditional" either; and also that the race mixing proclivities of Christianity are of very ancient vintage.
How then can it be argued that there's nothing inherent in Christianity that subverts race? Is KMD saying that the Christianity of the early Church Fathers had already been subverted? By whom? When? Some details would be nice.