Or:
The ten books that made an impact in my life
before I became racially conscious
7.- Final Analysis
(read in 1999)
Do you know that one of the editions of the Diagnostic and Statistical Manual of Mental Disorders, the official diagnostic guide of the American Psychiatric Association used by all psychiatrists, holds that for a "patient" to state that a therapist is boring is a primary sign of "the self-defeating personality disorder"? I propose the following experiment to those racially conscious individuals who believe that psychotherapy on mental issues represents a legitimate profession: Make an appointment in the nearest therapist office and express your racial concerns.
Your concern will be immediately labeled as pathological by the professional whether he or she is a psychiatrist, a psychoanalyst or a clinical psychologist.
I have devoted one of my most thoughtful papers to the subject of pseudoscience in biological psychiatry, but have not touched the subject of the non-psychiatric professions in the so-called "mental health" field. Here I would like to mention the book that has debunked psychoanalysis as ferociously as Phil Klass debunked the field of UFOlogy, or as James Randi, mentioned in my previous entry, has been exposing the "psychics" for decades. I refer to Jeffrey Masson's Final Analysis: The Making and Unmaking of a Psychoanalyst.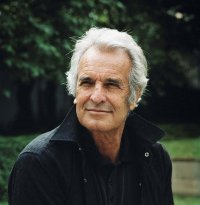 Final Analysis is, by far, the most searing exposé of psychoanalysis that I am aware of. Keep in mind that Masson was a Harvard professor, a prominent psychoanalyst and that later, when he realized that his own profession was a fraud, Masson completely abandoned the very lucrative practice of therapy.
Only from the literary point of view, Final Analysis is a treat: Masson's misadventures in the cult of psychotherapy are as readable as any entertaining novel. It is true that, as a typical liberal, Masson ignores that race matters. But the above thought-experiment that any racialist could put into practice to check for himself the legitimacy of the therapeutic profession, moves me to quote Masson's final words of his book:
There are no experts in loving,
no scholars of living,
no doctors of the human emotions
and no gurus of the soul.
♣
For the other nine books see here.