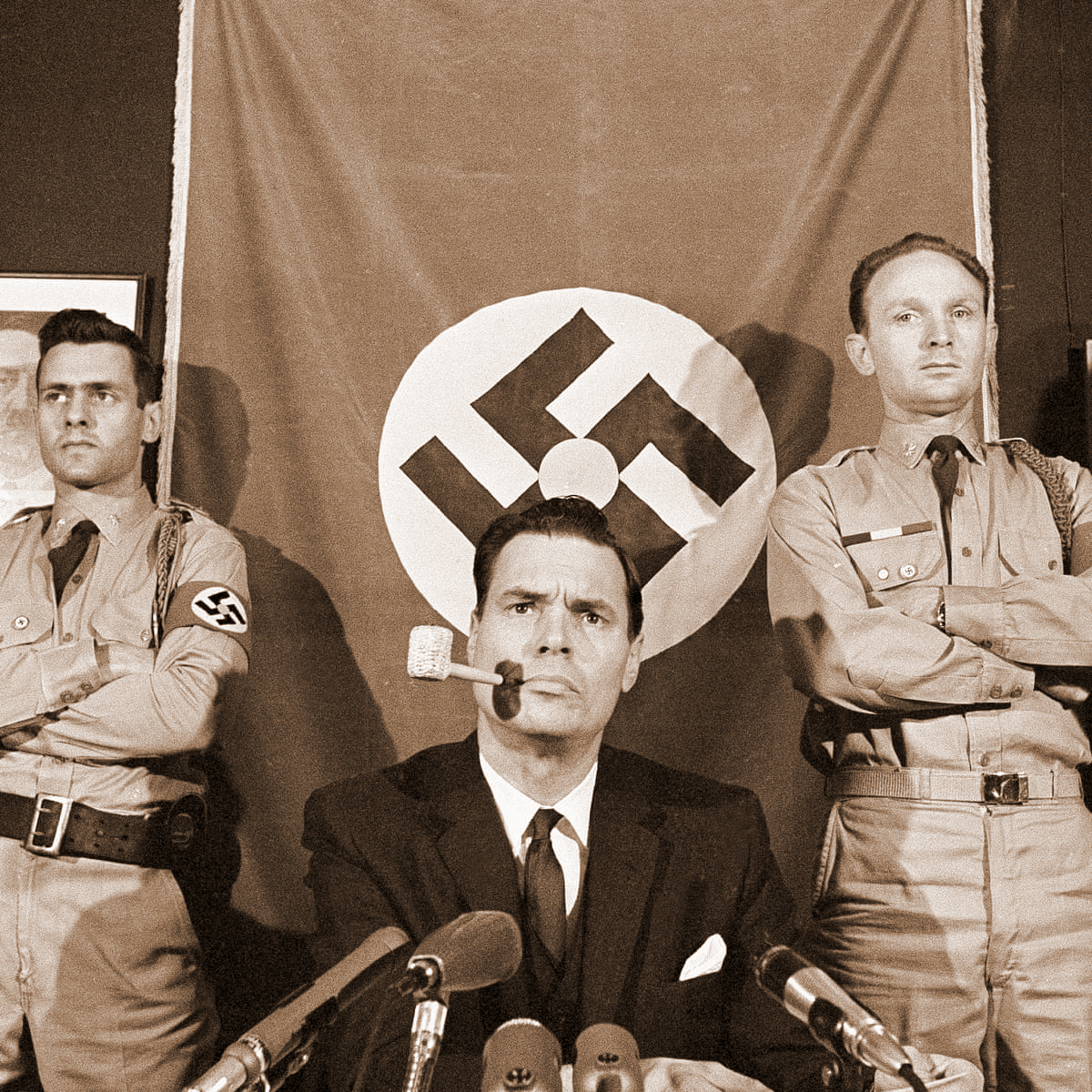 This month National Vanguard published '102 Years of National Socialism'. Although I have barely skimmed it, the essay contains a substantial section about George Lincoln Rockwell (1918-1967).
In her 1958 The Lightning and the Sun, Savitri Devi makes a threefold distinction between men 'above Time', 'in Time' and 'against Time'. Men above Time are visionaries and prophets who orient themselves by truths that transcend the present world. They are, therefore, impractical when it comes to changing the present world (e.g., my religion of the four words). Men in Time are entirely creatures of the present world. Therefore, they are more capable of attaining worldly success (the normies). Men against Time orient themselves by truths that transcend the present, yet they are capable of operating within the world to advance the cause of truth. (Rockwell was clearly a man against his time.)
As editor of National Socialist World, William Pierce created an abridgement of Savitri Devi's The Lightning and the Sun for the first issue, an issue that Rockwell liked so much. Rockwell was, if he can be called that, the last priest of National Socialism who, by the depth of his convictions, equalled, on American soil and as a Yang activist, what Savitri did on the other side of the Atlantic as a yin writer.
It is a great tragedy that Rockwell was assassinated when he was at the top of his career. Everything else that has been produced in his country has been a gradual move away from Hitlerism to the ideology we now know as white nationalism.
Why am I reading the priestess' Memories and Reflections of an Aryan Woman published in 1976 and not the essay on National Socialism published this month? Because you don't breathe as deep a fanatic conviction of NS in NV as you did in Rockwell's career, or the texts of Savitri Devi.
So I will continue my reading of Savitri's Memories and will be adding some quotable passages on this site. When I finish it I will publish it with the elegant typeface of my Daybreak Press, so that the printed book will look more professional than the PDF currently available on the internet. On the first page from the pen of Hitler's priestess we can read:
Dedicated to initiates,
dead or alive
of the Order of Schutzstaffel,
in particular those of the
Ahnenerbe section of the said Order,
and their followers and followers of today
and centuries to come.