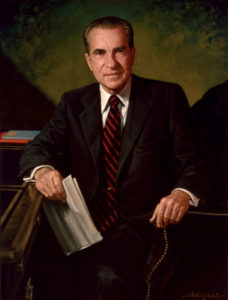 The West's Darkest Hour disappeared for a few hours as of 2:20 pm. The server informed me that they made some adjustments. Apparently, the problem has been fixed.
This short clip from 1992 of Ted Koppel's interview with President Nixon is fascinating to back up what I said yesterday about the 'Christian Cup' (note that John Mearsheimer, who comments on the clip with Judge Napolitano, wrote a great book about the Israel lobby).
The 'bond' Nixon speaks of between the US and Israel is, according to the president, a 'moral commitment'. This is analogous to what Tom Sunic recently said in The Occidental Observer, of which I quoted this. Then Mearsheimer talks about the extraordinary relationship between the US and Israel. It reminds me of what Charlton Heston used to say about his marriage: rather murder than divorce!
It is increasingly clear, at least to me, that rather than Israel the real perp is the US (cf. Sunic's Homo Americanus, especially the chapter 'A War Crime of the Bible' referring to WW2 ).