Or:
On the Supreme Court & homo marriage

This is my response to Mr. Deutsch's comment in the previous post:
Yes: at midnight I glanced thru it and the one that Matt Parrott wrote on Sebastian Ronin, and also Andrew Hamilton's take on the Nazi film "Victory of Faith," so I didn't pay special attention to Greg Johnson's article on homo marriage. He doesn't want to say that the Supreme Court decision is a marker of how corrupt, evil and degenerate Western culture has become. He even uses Newspeak words like "gay" that I would never dare to use.
Let me put it this way:
Since the 1960s the whole Western culture, and I mean the whole Western culture including so-called conservatives, started to shift to the Left.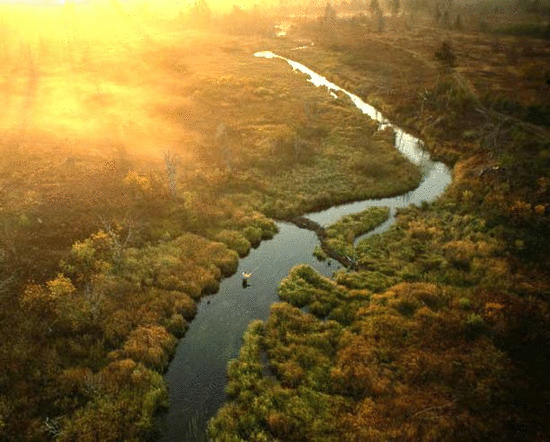 Imagine a river that took a very wrong turn to the Left. Those who fancy themselves "white nationalists" are deceiving themselves, for in some way or other they are navigating that river too.
In the previous entry that features the painting about the Horatii family I stated that I would like to be a revolutionary, and that most "white nationalists" are mere reactionaries. But sometimes they're not even genuine reactionaries who want to change the course of the river toward the Right: they simply navigate the Lefty River as many other liberals and conservatives do.
I even stopped listening to Harold Covington's revolutionary radio shows when he introduced two women as co-speakers. You can imagine how diluted Hitler's voice would have appeared in the 1930s had he added the voices of women during his inflammatory speeches… In other words, nowadays even revolutionaries are, in some ways, navigating that Lefty River.
To be perfectly honest, I feel uncomfortable with the female voices in the "white nationalist" blogosphere. There are some subjects (cf. the entry "Lycanthropy" in this blog) about which you cannot speak out with brutal honesty if a cute Little Red Riding Hood, however intelligent or committed to the 14 words, is present. I actually believe that a genuine white or ethno-nationalist movement should be a Boys only Club, with Little Reds in a completely separate location, as in National Socialist Germany.
Going back to Greg Johnson's article on the recent Supreme Court ruling. I don't see it as a specific Johnson problem. I see the big picture from above, like a pic on the river taken from the air. What Johnson did is fairly common in the "white nationalist" movement. In this Lefty River that every nationalist navigates in some ways, may I remind you that Robert Stark and Tom Sunic didn't ask tough questions to James O'Meara during their respective interviews of this homosexualist.
No, you cannot deliver a speech like the one that Himmler delivered about faggotry if Little Reds or non-Lycanthrope males are present. Their Aryan female pity completely overwhelms their sense of morality and not even "nationalists" would tolerate sending the fags to the concentration camps. In our Empire of Yin, as Takuan Seiyo called today's West, even pro-white activists—think of the site Alternative Right—have become so feminized, that their sense of pity is undistinguishable from that of our Fair Ladies. Compared to Commander Rockwell all of them are, in one way or another, navigating the Lefty River, increasingly distancing themselves from the Yang side of the Aryan psyche.
That's why, as implied in my previous entries, our only hope is the convergence of currency and energy catastrophes that will wipe out both the current anti-white System and the feminized males in the movement.
My pedagogy is hard. What is weak must be hammered away. In my fortresses of the Teutonic Order a young generation will grow up before which the world will tremble. I want the young to be violent, domineering, undismayed, cruel. The young must be all these things. They must be able to bear pain. There must be nothing weak or gentle about them. The free, splendid beast of prey must once again flash from their eyes. I want my young people strong and beautiful.
That way I can create something new.
—H.V.