In Sebastian Ronin's recent retort to some comments by Matt Parrott here at WDH, this paragraph caught my attention:
Nothing is "free", not even "virtually free", especially not energy. No one, absolutely no one, gets to dodge the bullet of Post-Peak Oil energy devolution. A global civilization, to which Murka is the metaphorical Rome, collapses; it comes to an end… In historically relative terms, the current century will make the Black Death seem like a nose bleed.

Why most Murkan White Nationalists cannot see, will not see, or refuse to see how this most devastating of historical events will impact racial politics is simply mind-boggling. Wait! No, it's not all that mind-boggling at all, but that is another matter, another day.
The reason why most white nationalists don't want to look at the evidence of both, the coming collapse of the dollar and the apocalyptic energy devolution is easily explained when considering several posts in this blog where I have said that, unlike William Pierce, today's nationalists still subscribe Christian axiology, even those who claim to be anti-Christian. See for example my extremely provocative entries, "Dies Irae" and its postscript "The depth of evil" linked at the sidebar.
Moderately edited, I would like to repost below a substantial part of what I said in an entry of almost a year ago, "On ostriches and real men":
I must take issue with Greg Johnson's "We believe that it can be achieved by peaceful territorial divisions and population transfers." Besides the fact that lots of Jews were very probably murdered in the Second World War the following is what, like the ostriches, most nationalists are still unwilling to see:

1. The dollar will crash soon
2. With all probability the crash will cause high-rocketing unemployment, riots, and looting in the largest western cities
3. Unlike New Orleans after Katrina, the bullet won't be dodged after the crash. On the contrary: racial tension in ethnically "enriched" cities will escalate throughout the West, insofar as presently all western currencies are fiat currencies
4. Later these socio-political crises will converge with a peak-oil devolution that, by the end of the century, will kill the surplus of worldwide population created as a result of quixotic Christian ethics (as Søren Renner put it, "Billions will die—we will win!")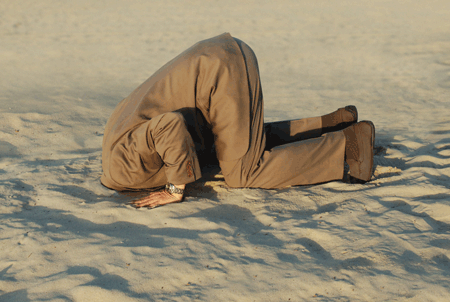 White nationalists' reactionary, non-revolutionary stance hides the head in the sand. In the coming tribulation very few will care about "totalitarianism, imperialism or genocide" as Greg Johnson, editor-in-chief of Counter-Currents Publishing, cares. With all probability, during the convergence of catastrophes nationalists will be ruthless survivors á la Turner Diaries committed to the fourteen words and no more to Christian ethics. As I put it elsewhere, "the future belongs to the bloodthirsty, not to the Alt Righters."
Granted: Johnson's piece is otherwise excellent, a must-read for conservative nationalists who are still struggling with guilt and anti-white sentiments inculcated by the tribe. But unlike Johnson and the other ostriches I agree with Mark that the situation for whites is so dire that, with the help of Mother Nature, only a scorched-Earth policy has any chance of success.
Even those nationalists who very strongly disagree with me on moral grounds, like Franklin Ryckaert, ought to open their minds. You must open your minds about the coming collapse of the dollar and the subsequent energy devolution. Pull your heads off the sand! The convergence of catastrophes will mark "the metamorphic rebirth of Europe or its disappearance and transformation into a cosmopolitan and sterile Luna Park."
The blogger whose "Red Giant" article is linked above in my words about quixotic Christian ethics once said that the white nationalist movement "is weak." With the exception of William Pierce's legacy I tend to agree with that statement. Virtually all of them are like the tender-hearted women who lie weeping and mourning, awaiting the results of the coming bloodshedding in Jacques-Louis David's Oath of the Horatii:
We on the other hand are like the three brothers expressing loyalty and solidarity with their father and willing to sacrifice our lives, and billions of other lives if necessary, to fulfill the fourteen words.