"Why so hard!"—said to the diamond one day the charcoal; "are we then not near relatives?"—

Why so soft? O my brethren; thus do I ask you: are ye then not—my brethren?

Why so soft, so submissive and yielding? Why is there so much negation and abnegation in your hearts? Why is there so little fate in your looks?

And if ye will not be fates and inexorable ones, how can ye one day—conquer with me?

And if your hardness will not glance and cut and chip to pieces, how can ye one day—create with me?

For the creators are hard. And blessedness must it seem to you to press your hand upon millenniums as upon wax,—

—Blessedness to write upon the will of millenniums as upon brass,—harder than brass, nobler than brass. Entirely hard is only the noblest.

This new table, O my brethren, put I up over you: Become hard!—

Thus spake Zarathustra


It is a pity that Alex Linder believes in 9/11 conspiracy theories, the subject of my previous entries, because his brutal honesty is so brilliant… Although he is not a Nazi, Linder is surely right by constantly quoting Hitler that the world is not for cowardly peoples—read: conservatives—. If whites are to survive we must become as hard as diamonds, as Nietzsche put it in his most poetic work.
Below I excerpted to a little more than ten thousand words the substance of what Linder recently said in an extremely long thread at Majority Rights, including a few quotations and full responses from those who didn't agree with him (no ellipsis added between unquoted paragraphs):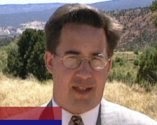 The solution is not to mix and mingle with conservatives, as politically naive MacDonald imagines, but to separate from them and attack them. It is an incredible political mistake to tolerate Jared Taylor or any of his mini-mes in the White movement. That's how the conservatives got coopted.
Having it both ways, which is the real subtitle of the Alt-right crowd, never has worked and never will work. Sam Francis' career is proof.
The right way to go is define who we are, who's our enemy, and keep the line indelible. Then attack the conservatives, polarize the nation until White and jews are seen as the only true and real political divide, and then fight it out until we win.
Anything Southern, christian, or conservative is a non-starter. These groups have all proven their utter incompetence to do anything but sit down and go backwards.
Attack the conservatives, don't fawn after them—that's the idea that will bear sweet, sweet fruit.
* * *
We must be a jealous cause, and destroy all competitors. And our only competitors are on the right. Once they're gone, we're ready for the big time—the jews. Well, in reality we fight both fronts simultaneously, but the fight that matters most first is against the fake opposition on the right—the professional conservatives.
* * *
If you disagree with my political argument that jews should be exterminated, as it is the only way to solve the threat they have presented to the White race for over 2,000 years, then make that case directly rather than attempting to character-assassinate me.
* * *
The spiritual universalism in christ-insanity and the political universalism in the Enlightenment are both examples of hubris.
The last thing we need is more politeness, more gentlemen, more codespeaking male swells with soft hands and gentle words. These are the men who will regain us our White sovereignty? The South isn't ideological or fanatical?
Quite right. And that lack of impersonal, principled ideological fanaticism is precisely why it loses.
Fanatical ideology requires brains, dedication, perseverance, unwillingness to give up—the sort of thing we see in winners, not Southerners. Southern culture can be called conservative, but another word for conservative is just plain dumb. You believe what you're told. You go to church. You respect authority. You know your place. The South doesn't even have the brains to see that eventually demographic decline will insure there are no whites left in the South, and that means no South. Naw, suh, we got ouah niggers under control. The hell you do.
Fanatical dedication and ideological rigor are sine qua non in defeating the jew. And you can't get those qualities at Piggly Wiggly.
* * *
What if we had a party called the Racist Party? What if every one of us were a member? What if we mass attacked the right, especially the paleoconservatives and the WHINOs? We attacked Buchanan and the rest of these jew-bought or jew-feared clowns with intent to destroy? We attacked Jared Taylor and the others traitors who sold out to the jews? We attacked the conservatives in the Tea Party for being weaklings, and we attacked Ron Paul for cowardly running away from his own words in his newsletter?
What do you think would happen? If we all did. Me. You all here. MacDonald. Johnson. Everybody out there who wanted in.
What if we forced every last excuse-maker to come down finally on side or the other. Are you a racialist or a religionist? A racialist or a regionist? A racialist or a Republican? Which is it. Make a choice?
What if we actually meant what we're saying, and proved that by our verbal actions (to set the very first, very lowest standard)?
Soon enough we would have a reputation; I think we would run through the weak right like butter. We'd be well on the way to a serious polarization between the judeo-left and the mean-itz whites.
I repeat again: What if we actually meant what we said about race? And didn't make excuses for people couldn't / wouldn't / shouldn't say wht needed to be said? At some point, there is no more equivocation possible. Look how free you all are with the attempted character-assassination of the tiny minority who aren't using fake names. Do you honestly believe you aren't worms—those of you who aren't veiled antis, head cases or undercover cops?
I have never in my life seen such a collection of excuse-makers as the race crowd. Edwards is a fangirl; Spencer and Taylor are shirtfronts. There is nothing serious there. Serious men would laugh a clown like Buchanan off the stage, not brag about getting him on their radio show.
Racialism is not ready for prime time, and it never will be until it learns to see professional conservatives as the enemy rather than as movie stars.
* * *
The Jews are playing for millennia. They've defeated all of their enemies.
Bingo. We have a winner. The jews enemies aren't defeated, they no longer exist. They're extinct.
And they're working on the same for us. But oh no, we must never even hint at the same for them. That's crazy talk!
You kiddie-clowns, not one of you with the balls to run your lies under real names while yapping about me being abnormal, many of you with more personas than sybil, not a friggin' clue in the world who you actually are or what you believe, would, if you had any integrity, meet my "death to the jews" head on.
It is my considered intellectual opinion, formed on the basis of close reading (and as deep thought as I can muster) of E. Michael Jones' two giant tomes about jewish radicalism and 2,000 years of jew-goy relations. I believe it's the only rational conclusion an honest man studying the material can come to. As such, it simply must be put on the table. Our cause is that serious. The funny thing here is at least two of you jokers actually were literal nazis, or adopted that persona, whereas I myself have never been such. Nowhere is there a picture of me, as there is of Duke, wearing Nazi gear, because I'm not one. I believe in a racial dictatorship combined with a diversity of microstates, and I would prefer to in the most libertarian one that can be devised. And that has been my position from day one: racial dictatorship + decentralization for non-racial matters.
Who is serious here, me or you?
The answer is obvious.
* * *
Linder's Strategy: Attack the Conservatives.
This is the struggle against the struggle for survival. It's Jewish. It's Satanic. It's spiritual poison. Any race of people who endorse it will die.
All christians are spirit-queers. Homosexuals of the spirit, if not the flesh. Of course, many of them are flesh queers too, especially the priests.
If the Jewish method is to kill us while lying that they love us, wouldn't the Aryan response be to kill them while admitting we hate them?
Exactly. It's a little thing called style.
Nothing Is More Moral Than Race War. Nature demands it, and any subspecies that is unfit to acknowledge that demand will rightfully be erased from the pages of history.
I've never understood why WN [white nationalists] who remain stupid christians don't pick up on this and run with it.
An Aryan baby… Naive, naked, defenseless—that is the Christian ideal itself. Lest ye be as children and all that.
That's why the jews always win.
Christian "love" is a disorder, and our social order today reflects that disorder.
They are System conservatives—our enemy, not our ally, not us. Buchanan, their holy figure, is not us. The idea that I have to tell racialists that a Catholic who believes racialism is immoral and selects a female black for his running partners is in fact not a White nationalists is past irony, isn't it? But I sure do have to, don't I?
I'm calling into question here that people traditionally thought to be on our side are not on our side, and that bothers people because they 1) haven't thought about it; 2) don't like me; 3) do like the people I say aren't us. It's all just personal touchy-feely stuff, with no one seeing any need to be clear and precise and ideological.
Is it not evident after 100 years of failure that conservatism cannot defend our race?
How did Buchanan treat Duke? Just like the jews did at the AmRen conference—he attacked him.
Are we on the same side as Buchanan?
No. We are not.
Linder apparently defines anybody who fails to be anti-Jew as a potential target and anybody who fails to be pro-White as a potential target.
Quite right. You polarize by forcing people to choose. And you make the split one you can win on.
You like fags? jews? multicult? niggers? mexicans? bureaucrats? warmongering? minority welfare? hip-hop? drive-bys? abortions?—then side with the judeo-left.
You like white people? normal sex? self-control? minding our own business internationally? low taxes? —then vote for the White Party.
The media will always back even a Buchanan over the real thing (Duke). The System will sustain itself by protecting itself, and gelded conservatives, to be redundant, are every bit as much a part of the White-oppressive System as nigger welfare recipients and jewish warmongers.
Buchanan is the bushel over our White light. Get the right-wing conservatives out of the way, then suddenly Whites are the option to the hated judeo-left. Then we're getting somewhere. Because unlike the Buchanans, we actually mean what we say.
The point is, if we think like this, we know exactly who our enemies are, and we know how to attack them (as fakes, liars, opportunists and career girls). We must drive the can't-say-thats and the don't-mean-its off the world stage and make way for Whites.
Look Matt, if I may. If there's one fundamental characteristic of the right, it's weakness. The way we treat the gelded right is simple: we just bulldoze them.
It is always a mistake to "appeal" to weak people. Rather you overawe them into submission. You "appeal" to their natural gutlessness by bulldozing them. And what the hell? Let their fear lead where our minds have already gone. We're right. They just need to shut up and get on board. They can figure out why we're right later, like an abducted bride.
It will move thru the rest like butter. It will attract a hell of a lot to its side, and scare the rest into submission. Strong men and the right strategy will get us what we want. Right now we're lacking strong men. We have lot of smart men, but most of them, still, are confused. I write to clarify things for these smart, confused men.
This sort of polarization both imperils Race Realism's utility as a gateway and squanders resources which could be invested in more useful attacks on neocons.
You wouldn't have to attack neocons if you were an honest White rather than playing around with faggotry like "Alt-right."
I actually believe if you could get a charismatic veteran with hundreds of troops willing to kill and die for the cause, and you pursued the strategy above, you would attract millions, as the Tea Party has.
Radical separation from conservatism is the only way that can work. We must be jealous. You're either with us, fully, or you're our hated enemy.
Isn't it funny? Even we supposed hard-core "Nazis" are at bottom just a bunch of pussies. We can't even separate verbally, rhetorically and politically from the limpdick right. If X believes jews are whites, that's cool man. If Y believes, well, no jews aren't white, but we can still be friends and party together, that's cool too, man. In fact the only thing that's not cool is someone insisting that, yes, it really does matter whom we consider our friend, and whom our enemy. He's the bad guy, for crissakes. My god. It's not like we don't have 100 years of conservative failure and 20 years of Nazi success in Germany staring us right in the face. That doesn't mean we have to be nazis or call ourselves nazis, just that we ought to copy their techniques in dealing with jews where we can, since the jews used the same techniques yesterday against Germans they use against Americans and Europeans today.
It is pathetic that I need to explain this. But no, no, what and who individuals "like" is all that matters. If it feels good, do it. Bunch of hippies, we are. Where has this brainlessness ever led? Nowhere. Why not try something different from what traditional conservatism has offered, since traditional conservatism has 100% record of failure? Why not step outside the box and try something truly radical? Something principled and ideological, instead of mushy and personal? My god, it might actually work.
And that begins by identifying who we are and who is the enemy, and what we demand. Otherwise the vehicle will be taken over by jews we took in as allies and they will redirect it to their racial destination.
The topic of "why white nationalism has no decent political representatives" is worthy of an entire essay itself. (Short answer—whites are not allowed to organize themselves racially. It is de facto illegal. The recent AmRen conference is yet another example of this.)
You got it, Sam. And then when those who soft-pedal or abandon jew-crit are able to pull off events without problems, it strengthens the "we're doing it to ourselves" lie—and it strengthens the belief that letting jews into our politics is the right way to go.
But really, party politics is not what to worry about right now—defining ourselves, our vehicle, and attracting support from men with guns willing to use them is where we should begin.
If voting is all that matters, then would have already won. Indeed, we never would have lost. Brown vs Board wasn't voted in, it was reverse-interpreted. All these votes from Alabama to Indiana to Arizona re illegals are voted exactly the way WN would have them voted. And judges just throw the ruling out.
The enemy doesn't follow the law. But we Whites are so weak we pretend the enemy's ignoring the written rules means we just need to work harder appealing to people who already voted for what we want! Get a clue, Leon [Haller]!
Until we have the ability to punch back, we're just going to keep getting punched. That's where we are. Voting has almost nothing to do with it. We win more votes than we lose, if you look back over 50 years, yet only the enemy's agenda is ever enacted—never ours.
Now what does that tell you, bright boys?
We need a Hitler. What we have are Mississippi Leghounds, Virginia jew-fellators. Instead of the veterans of the SA we have Buchanan's all-male drill team. "Pat! Pat! He's our man! If he can't do it, Jared can!"
* * *
I personally find it more thrilling to be part of the line descended from the original creature with blue eyes than the crank all-in-all you find in the bible. The bible is just crappy jewish historical and science fiction; the anthropology stuff, the being part of an eternal physical chain, that to me is the thrill. I get the same christabel matthews thrill up my leg that the japanese do when they see a round blue eye. They could give two shits about our sad and stupid faith in the bible; they want our eyes! And when I look in my relatives' eyes, which are all blue, I see what they mean.
Only a sicko like a catholic could think that the transient thoughts running through our heads matter more than the blonde hair and blue eyes—by which I mean the heads themselves. It just rasps their vanity that what we are matters more than what we think. (I mean no nordicism, just using what is most physically distinctive about our race, at least in terms of color.)
You all can cry and cavil till the last chili bean is farted back to jebus, but it won't change the fact that christ-insanity has not a goddam fucking thing to do with our race except give it an upset stomach from too many sleeping pills.
* * *
It was one of the two most instructive moments in US political history in the last 30 years, the other being the reaction to Duke's senate campaign, with all parties and media joining up to defeat him.
Within one 24-hour cycle the Republicans went from praising Buchanan for his "Culture Wars" speech to blasting him and running away from it. Complete flip. Why?
Because the kikes had the fuck scared out of them by this very, very modest approach on the castle they live in. Buchs ever so barely feigned at lifting the cover on the real thing underneath, because he is so skilled with words, and because there is a hell of a lot of white hot justified racial anger, you could see hear and feel the boil underneath. The forces waiting, just begging, to be tapped. You could just see what a real man like Hitler could have done with it.
That whole speech and reaction is worthy of a book.
But no, little glibster, I have always said Buchanan is not one of us. He is a catholic. Not a racialist.
Treating Buchanan with respect is treating our cause and ourselves with disrespect. He always sides with the more powerful authority.
* * *
No one's scared of men who are rational and reasonable. They're scared of Charles Manson.
Reason is for boys; emotion is for men. Academics fear emotion because it's not part of their world.
Real politics has nothing to do with reason, it's in the marrow—the fear and the thrill.
Like I said, just imagine what a Hitler would have done in Buchanan's place. That's the distance between a man and a Catholic; between a man and a conservative.
A very lean and ideologically rigorous national organization is instantiated with the purpose of providing local workshops with the strategies and resources they need to succeed. These workshops will focus on pursuing two distinct goals: evangelizing potential activists with our undiluted message and engaging the surface area of state and local politics to promote the White agenda. Our message to "the masses" is that we are their most dedicated, reliable, and effective advocates. We do not lie or equivocate on our core ideology, but our interface with the masses and the political process will be one of goal-oriented Plunkittry.

Our historical moment will arrive in the form of a Legitimacy Crisis. WLP [William l. Pierce], GLR [George Lincoln Rockwell], and Metzger weren't buffoons (though I would quibble about their methods). They were torchbearers who carried our cause through its darkest decades.

At that point, a polarization strategy will be necessary in order to assure that imposters and showmen (like Sarah Palin and Donald Trump) don't usurp our political capital.
My god. There's actually some thinking in this, altho I'd like to see exactly what your ideology is. Ok, Parrott. I'm granting you provisional respect (pardon my Haller impression). Christ, you sound like an American national socialist with some Winterhilfe / hamas-type ideas.
Is there a Parrott primer where you've expounded all this to the limit? I vaguely know you have some Hoosier thing.
Anyway, thanks for laying that out.
* * *
We need fighters. Lots and lots of fighters. Without physical force on our side, we have nothing real to rely on. What did the man say? The truth is neato, but without a sword it can't do much.
Hitler: The mass, the people, to me is a woman… Someone who does not understand the intrinsically feminine character of the mass will never be an effective speaker. Ask yourself what does a woman expect from a man? Clearness, decision, power, action…

For when a people is not willing or able to fight for its existence, Providence in its eternal justice has decreed that people's end.

The world is not for cowardly peoples.
Conservatives are simply cowards. This is the reality of the situation, described by George Lincoln Rockwell:
As long as the right-wing confines its fighting to being "nice", the great masses of the public will bow down like the sheep they are to the left-wing which is not nice. The force is disguised, of course, in checkbooks, judges' robes, rigged party conventions, etc., but it is still force or the threat of it which has America down and afraid. No amount of papers and pamphlets, were they all masterpieces of propaganda, and no amount of talk and meetings can stop this growing left-wing force and power, and the fear it inspires—much less drive it back and destroy it.
See the Rockwell quote above. The left wins by intimidation. Not by legal or rational means. And our "best" minds are out there doing what? Trying to influence the Republican Party. This is not leadership. This is not serious politics. It is kibitzing. Womanly, effeminate. Remember what the real leader, Hitler, said: the masses are like women.
How can Hitler be a better analyst of our times than we are if he's not right? How can a man writing in '30s Europe be a better analyst of 2011 America than we are unless he has nailed something essential that persists through time and across place?
This guy nailed it. It is clear as a bell. Anyone who has dealt in nationalist and conservative circles for even just a few months can see exactly what he's talking about.
Isn't that humiliating? But is it not true? Is he not demonstrably and observably right in what he says about revolutions, jews, bourgeois conservatives, the way to conduct meetings, and the rest? My god, we see it carried out before our eyes every single day of the year.
Conservatism has no solutions because conservatives are self-interested, self-protecting cowards. They are the upper-middle-class bourgeoisie. They provide good writers, and quality entertainment, that's all. They are respectable, responsible, appropriate—and there it ends. They will never, ever, ever condescend to actually fight over anything because… that's not what they do. Only crude proles are low enough to actually say what they mean and bust knuckles over it. Not us turtleneck-wearing, hair-fixing better-thans. As a class, these bourgeois conservatives are, in relation to our racial cause, summer patriots. They'll join the White cause when it's 99% of the way to victory, and nod to themselves that they were with us all along. It's just how they are. There is no leadership in them, just fundraising for more of the same kind of political entertainment they prefer—Vdare is a good example.
Trust me, guys. We get a party, a national party, do activism around hush crimes, and attack the conservatives like Buchanan with all our might, in very short order we will become a known force on the national scene; we will attract more support than we can handle, and we will drive the fake right out of the field, leaving us racialists alone speaking for White normalcy, with the cowardservatives either shutting their whineholes or joining us. Normal white people have supported Republicans and conservatives who didn't mean it for decades. Do you think they'll be less enthusiastic about supporting Whites who do mean it? You ever see the pictures of people when Hitler came to town… riding open in a car?
"The only thing that gives orders in this world is balls." —Tony Montana. It's true. You know it's true. Our cause has failed because we lack balls.
Just look up and down this thread at all the bitching, whining anonymous faggots, and then ask yourself why the jews are running things. Not hard to see, is it? The jews have balls. Big fucking balls. Lie-about-anything, fuck-anything-up balls. Our "best" men are scared even to mention what's going even among ourselves, where there's most need to be serious.
No, no, let's retreat to the fantasy where we're going to argue our way to victory… by rational persuasion!
Dreamworld, man. Pure fantasy.
I've opened thousands of pieces of mail from people writing into conservative magazines; I know how they think. They will take our leadership, whether we are nazis or white nationalists, just as they now accept the leadership of neoconservative jews. The masses are feminine, they can do nothing but follow. The only question is whether we are masculine enough to lead. Taylor, Spencer, MacDonald and like conservatives are not. Not me saying that, or, not just me saying that, it's Hitler and Goebbels, men who proved it in the field.
* * *
Why do you think I'm typing here? Because there are smart people here, and I want to influence them to see things the right way. Without a very large number of people all pushing the same way, nothing gets done. Just, as Goebbels said, "piecework" that is easily destroyed by the enemy any time he desires to. But if you have that group of people, all vitally committed, and on the same page ideologically, then you have a real shark pack that can take out the enemy.
It's good to be a divisive asshole right now. Because it destroys the illusion we're united. Our cause must be a jealous cause. It must destroy all competitors. Why are we putting eyes on Itz Pat's pages, and pelf in his pocket? Is he us? Then why are we making excuses for him? He's our enemy. Our competitor. And all you guys can say, à la Spade in Tommy Boy, is "mmyeh, he seems nice." Grow up, you fruits. This woman is eating our lunch, and we're fetching him a beer and asking for an autograph. Christ, I can find garden slugs that understand politics better than 2/3 of you.
We think that liking someone = us being on same side. It's a female way of understanding the world, and boy is it ineffective.
Consistency is what attracts serious men—it is what made me curl my lip at professional conservatism and drew me to William Pierce. He didn't change his position to fit the tides.
Let's get serious… with the agenda written in stone. Let's take the world and make it our own.
Southern types… They simply aren't smart or quick enough to do battle with jews. Indeed, it is the hardest thing in the world to teach a Southerner basic facts about anything. It honestly is about one degree easier than teaching math to a nigger. A few of the lawyers can get it; beyond that the South is intellectually inert. But that's ok. Our problem now is getting physical fighters, not thinkers and yappers. Southerners like the military. We don't need mouths from the South, we need fighters. The problem in the North is the opposite: you get the bourgeois pantywaists.
So we rile, roil, and rhubarb until one tendency wins out. It's going to be mine. Not because I advocate it but because it's right.
But yeah. In our racial state, of course, anyone trying to disrupt the racial basis of the state, or profit by undermining it, will be executed. There will be few jails. There will be only some second chances and no thirds.
I don't mind if people want to live as Catholic delusionals. We can't be that liberal on race because other whites' desire to live with or among muds does affect all of us in ways we, at least, are not willing tolerate. As for me, I'm not even willing to live in a white welfare state, I'd fight over that too. I'm going to live in the most libertarian microstate possible.
* * *
If you read the Patrick Casey article at Alt-right, Casey depicted Sobran as literally sobbing over the death of Irving Kristol. Even though Sobran himself and his family were essentially made homeless and impoverished due to the actions of the Kristols and the other vicious, hate-filled neocon jews who got him fired.
I guess that's loving your enemy. I guess it's fair to say Sobran stayed true to his principles. "Some principles" is the only way a rational man would respond. But every christian gets to be a heroic mini-me jesus in one way or another, I guess.
From where I sit, Sobran just looks weak as hell. Is loving your enemies really an improvement on hating and fighting them? I don't think so. I actually think a fair deal less of Sobran, as a man, after reading the article, which I'm sure was not Casey's intention at all.
Christ-insanity is not conservative, it is liberalism itself.
How funny is it that the tryhards on the pallid right defend endlessly "what joe calls" the local and traditional, yet when it comes to religion, why, no local and traditional gods for them!, no siree. They go big, when it comes to gods, by god. They go general. Catholic. Universal. And the contradiction never even makes an appearance in their waking consciousness.
Christianity is not conservative, christianity is universal—abstract, liberal, ideological. That makes it intrinsically anti-White, because it forbids the spiritual aspect, as well as the racial aspect, of Whiteness from being identified, which in turn prevents it from being preserved.


Posted by Trainspotter:
Anon/uh: "In other words two impossible conquest scenarios. Expulsion is extermination-lite. (Trainspotter, I am not 'attacking' you here.) Some guys just can't accept that their bargaining terms are too high."
Equating things as disparate as total world conquest / extermination with the establishment of a White Republic is silly, not to mention harmful. That's precisely what our enemies do: if you care about white racial preservation, you are a naziwhowantstokillsixmillionjews.
Look at a map of the world. How many racial/ethnic groups have successfully established sovereign nations? Plenty. How many have managed global conquest with extermination and total removal of all of their enemies? None.
Regaining sovereign white territory is entirely possible, it's only a question of how much or how little. World conquest, on the other hand, is not on the table.


Posted by Linder:
Look at a map of the world. How many racial/ethnic groups have successfully established sovereign nations? Plenty. How many have managed global conquest with extermination and total removal of all of their enemies? None.
No. None yet. The powers that be very clearly believe in global political conformity. Once you have executive mechanism to enforce that, you have the technical means of genocide. And if you haven't noticed, the array of tools for spying and shooting people in 2011 is nothing short of awesome, and will only grow more so over time. Technology is one of things where looking forward helps more than looking backward. We know from ex-Mossadist Ostrovsky our worst has been working on ethnic bio-weapons for decades. Global extermination is completely thinkable to our worst enemy—he studies it daily in his science labs funded with white-taxpayer money, and he celebrates near-genocidal past successes in his holidays.
Regaining sovereign white territory is entirely possible, it's only a question of how much or how little. World conquest, on the other hand, is not on the table.
World conquest is quite possible. And if regaining White territory is "entirely possible," feel free to explain how we do it.
* * *
America is, what? 90% christian?
But don't you be caught praying in public schools! That will not be tolerated!
You know what is tolerated in these public schools? Queers! The creatures the bible says should be shot on sight. Little christ-crank children are taught that homosex is good, not destructive. They're taught to be promiscuous themselves, if they can't quite make it all the way to sainted queerdom. They're encouraged to form "Gay-Straight Alliances" and speak out against bullying.
Yes, all this in a Christian nation. Led by brilliant heroic politician-writers like Patrick by god Buchanan.
I don't understand? How could this happen?
What a bunch of sad weaklings. Of course, Pat Buchanan doesn't have any children. He's married, but he may well be a homosexual, like so many other conservatives, including the weirdo-of-some-sort Sam Francis.
My god. If Pat Buchanan is a "leader," then black is white and up is down. It sure explains the wormly qualities of his defenders, though.
But no, let's be fair. Itz Pat! has lots to be proud of. Stuff all racialists can support:
• helped Dick Nixon save Israel—helped institutionalize affirmative action—picked a black woman (no kidding: look it up, he really did) to be his running mate
Boy, it sure is hard to see why things are going so wrong in America, isn't it? With all these bold, valiant conservatives and christians out there, real men of principle, we must be on the verge of the happiest, healthiest, Whitest society ever.


Posted by Trainspotter:
Linder: "None yet".
Correct. Which equals none.
Linder: "World conquest is quite possible. And if regaining White territory is 'entirely possible,' feel free to explain how we do it."
World conquest is theoretically possible, but nobody has pulled it off to date. Even granting its possibility in the abstract, if we haven't even retaken a handful of small countries first, I don't see how conquering the world is even on the table. First things first, and perhaps last.
An ethnic group grabbing a chunk of real estate, on the other hand, has been achieved time and time again throughout history.
As to how we do it in our particular circumstances, that of course is the rub. You make the point that we have to agree upon who "we" are. We also can't even agree on what we want, and where we want it, much less how to go about getting it.
Even for those that can agree on an all white nation in North America, where is it going to be? The Northwest? Most of America? All of America? The friggin Yukon?
This is one reason (of many) why white nationalism still flounders around. Out and out suppression is of course the biggest factor, but we can't even focus the resources that we do have. Many have called for some sort of organizational infrastructure, but what exactly would its goal be? Where are we going with this? What's the end game? Does it inspire?
I believe white nationalist ideas are spreading, but until it gets some sort of focus, it's not really going anywhere. At the present time, the only person even trying to provide focus is Covington with the Northwest, and while I'm a fan of his novels, I'm not yet sold on the idea. I will, however, grant that he has breathed some life into it with good old fashioned fiction. And while I have no interest in various movement squabbles of long standing, it would appear that Covington himself is a limiting factor, talented though he may be in certain areas. But hey, at least we know exactly what he wants, and it's small enough for the human mind to wrap itself around, yet big enough to inspire. He's onto something there.
In any event, our approach must be two pronged. On the one hand, we must continue to intellectually attack the system, laughing at it, scoffing at it, pissing on it. Fortunately for us and given our meagre resources, the system is doing a lot of the work on its own—but WN have helped it along. You've definitely done your bit on this front, and many of your insights and critiques have been devastating. Really great stuff, the sort of thing that doesn't just change minds, but changes minds… if you get my meaning. Electrifying parts of the brain—I'm sure some know what I mean.
On the other hand, we must decide exactly what it is that we want (it might be nice to actually have a single nation before we indulge in dreams of broader conquest), and start building up a positive vision of that nation to be. Covington has given us a taste of the power of fiction, but we could expand on that so much more. Art, music, and so forth (another drawback with Covington, he's still too caught up in the 1930's rut).
Anyway, people gotta feel it.
I doubt we're going to get the polarization that you seek until we have this strong and positive vision of something we really want, something inspiring but tangible and remotely viable… and then our enemies spit on it. If we can get to the point where we really believe in the coming White Republic, that would be a game changer.
Oh, Ron Paul supports our quest for the White Republic, even though he wouldn't want to live there himself? Well, maybe that's o.k. But Ron Paul opposes our White Republic because it would inevitably violate some of his precious libertarian dogma? Fuck him, the piece of shit. Same goes for the more moderate race realists that you attack. Once we've actually built up a credible vision of the White Republic, and then Taylor wishes it well, says he might live there himself? Great guy. But he scoffs at it? Fuck him, the piece of shit. Anyone who opposes us is like coming between a dog and his meat. Fuck 'em. Easy.
But we don't feel that way now. We don't see the meat. We can't taste it anymore, we've forgotten—or we never tasted it at all. We've learned to live on gruel instead.
You get the idea. Once we have something viable to fight for, friend and foe will reveal themselves quite easily, and the passions will be aroused. We just aren't there yet. We hate what the system is doing to us, but it all seems so hopeless and theoretical to most. People gotta believe too. Why should people box themselves in when nothing seems viable? Can we really blame them for not taking the White Republic all that seriously at present (or insert your litmus test here), when we've barely (perhaps) gotten it past the initial silly stage, with plenty more ridicule to come?
Once more… this time with feeling. That's just the way humans are built.
We've got to focus on something great enough to inspire and excite, but small enough to appear at least remotely viable and doable. Otherwise you lose most people, if not for one of those two reasons, then the other.


Posted by Linder:
"It does not matter how clever it is, for the task of propaganda is not to be clever, its task is to lead to success."
Thanks for digging that, Sam, and that is a fantastic piece of advice and expertise from Goebbels, well worth rereading for all of us. I still think I'm remembering something else. Something specifically contrasting bourgeois cleverness with Nazi seriousness. The point of the part of the piece I'm remembering is that the bourgeois writers are all striking poses to impress each other—the MacDonald milieu in a nutshell; whereas by contrast the Nazis are dead-seriously winning people over—concerned only with the effect their reception has on tuning the message and the form of its delivery.
…which began with him being ignominiously arrested within 5 minutes of his Knoxville rally kicking off [this commenter refers to the arrest of Linder during a street manifestation].
Go vote Republican, you middle-class hair-primping pants-wetter.
Omigod. Did he make a–? Oh. He did, didn't he? He made a scene. Unfrigging believable. We don't do that. We don't make scenes in public. The respectable people will write us off. When the God-created negroes see fit to rape, torture and murder our beautiful life-starting young men and women—fuck them up the ass, light 'em on fire, cut 'em into chunks and throw 'em out in garbage bags—we will remain appropriate, respectable and tasteful in our reaction. We will buy candles. We will march in condign and seemly order down a block or two. We will sing a nice hym, and wipe a tasteful tear. That's how you do it. That's how it's done. What we will not do is raise hell in the streets, and talk to the people with anger in our eyes and strong words from our heart. We will never, ever lynch the niggers who committed the hush crime, nor lynch the jews who produced it with their media-legal structure.
Remember our holy trinity. It must be:
Tasteful
Appropriate
Respectable
Or it cannot work. That is my religious view, and my religious view is reality, because it guarantees my mental equanimity and physical safety, so how could it be wrong?
Let Hitler judge:
"The course of a people's history can be changed only by a storm of glowing passion, but only he can awaken passion who carries it within himself."
Oops. Hitler just said MacDonald, the a3P [American Third Position Party], James Edwards, Richard Meh-Spencer, Jared "Polished Turd" Taylor are unqualified to lead us to victory. Not that you couldn't see that yourself, but it never hurts to ask an expert. But I mean, shit—what does he know? He doesn't have a Ph.D. Some of his speeches are disturbingly close to be passionate rather than tepid. Never a good sign in a would-be revolutionary. They call it reason fluffing, not rabble-rousing, after all.
* * *
What if everyone at my rally had followed me into the streets? What if instead of ~100 activists we had 5,000? And they all went in the street with me? Can you imagine? What? You're not willing to risk a misdemeanor charge on your "permanent" record. So then how serious are you? Not at all, right. Can you face that in yourself? That this is all just entertainment?
I went in the street to talk to the public directly. Because I know I can win over the neutral elements. And I can make the antis look more ridiculous than they make themselves (a tall brag considering in this particular instance they dressed as brides). There's not a doubt about it. See, that's the difference between a White Nationalist man and a niggling, remonstrating conservative mouse. The mice only speak indoors to people who already agree with them. They pay for a room to hold press conferences that only they attend, and then fly home talking about their great victory. It really is to laugh over. They never get anywhere.
Go read the Hitler stuff at calvin.edu. You purblind English idiots are the most blinkered, bigoted fools on earth. Get over yourselves. Your stinky island is the measure of nothing these days, serious-change politics last of all things. Get over your hatred of Germans and just imagine Hitler and Goebbels as intelligent men writing stuff that fits in perfectly well here at Majority Rights. I mean, if what they say is wrong, reject it. But how can you say that—honestly? Read it—it's so point-pertinent it stings. They're describing our exact situation. Look at this:
Some believe that we are using methods in this battle that are too harsh. We reply that our attacks and methods in this battle cannot be determined by our way of thinking, by whether we find them ugly or harsh, but rather we must use methods in our attacks that are appropriate for the opponent that we are attacking. One cannot battle the Jews with the politeness of the noble Aryan soul, for which he as no understanding. We need only think back on the methods that the Jew used against our movement during the period of struggle. No lie or slander was too crude to be used, to be seized and passed on by the Jews and their Jewish lackeys with eagerness, enthusiasm, and Satanic joy. We would have had little success replying then with refined arguments. It is just as impossible today to combat this creeping, subterranean danger with methods that the Jew would only laugh at.
We're in a fight. Not a debate. Not a game. A fight. Why aren't we fighting? Where are our fighters? We try to turn our potential fighting men into middle-class ineffectuals like our thought-leaders. This is wrong. This is pathetic. We need fiery leaders who can orate and organize. And we need ass-kickers who can stomp all who get between our speakers and the ears and eyes of our people. We get that, we will win.
Quit acting like our cause is silly. Or this is just entertainment. Or we can't win.
Our "appeal" is Shackleton's: Because it is hard. Because it is awesome. Because it is glorious.
"Mmmyeh, he seems like a nice guy." That is my Spadey sneer at your utterly, utterly more foolish than you can imagine stupid puppy eyes at butt-asses like girl Taylor and toodlesome Meh-Spencer. To hell with your conservatism, your excuse-making faggotry. If you're not White in public, and you don't despise the jews as our worst enemy, you're a big old nasty queer with political Q-RID, and should fuck off and die.
Our cause is a jealous cause, not a tolerant cause. We want fighters; high-spirited men, not abject catholic catacomb-crawlers / cabalists of sodom.


Posted by Wandrin:
Hitler just said MacDonald, the A3P, James Edwards, Richard Meh-Spencer, Jared "Polished Turd" Taylor are unqualified to lead us to victory.
Hitler wasn't in the same situation. He was operating in an environment where most of the necessary meta-political foundation was already in place: anti-Jewish, anti-capitalist, anti-ruling elite, anti-communist, anti-banks etc. He had millions of people to work with who were already proto-radical looking for a flag to follow. His tactics revolve around how to make an impact in that context not how to create that context from scratch.
The context he was operating in may come about automatically in America after the banking collapse—if it gets that far—or it could conceivably (hopefully) come about through cultural warfare but what any budding Hitler needs to get started is a context where there's millions of proto-radicals.
It's a two-step.
So the question is are the people you list suitable for the first step—meta politics aimed at creating the right conditions. They may or may not fit the second step if and when the conditions are right but we're not there yet.


Posted by Linder:
Graham Lister: "Whatever you all have been up to really hasn't worked has it?"
No, it hasn't. The important thing is to understand precisely why that is. And the right answer is that white organizing is forbidden by the System. Not legally, of course. But the System always manages to cut it down, sometimes by hook but usually by crook.
And it's not just White organizing, it's any organizing that threatens the jewish interests that determine the underlying agenda of the System they refit to their purposes. Catholic Coughlin and black nationalist Garvey got the same treatment too—all the way back 100 years ago! So although in the deepest sense we whites are of course responsible for any failure, in the ordinary sense, our failure is not our failure to organize but our failure to prevent the System from preventing us from organizing, which is a huge difference. It is enemy propaganda repeated, dare I say parroted, by too many on our side that "we are doing it to ourselves." Oh nonono. We are not. It is most assuredly being done to us, and the real challenge we face is how to overcome that Systemic undermining. Because once we do that, we're on the road to victory. Because our views are the mass-majority views among whites. That's the reason the jews have to lie-cheat-murder in the first place, the reason they have to seize all the System choke and control points.
The way that hasn't been tried, in America, is to use the thinking, approaches and tactics the NS used, which I've quoted samples of above. Instead we've gone with the polite approach, which does not work. Let's call it the conservative failure pattern. Our enemies are the biggest liars, cheaters and mass murderers in history. Yet our common assumption seems to be that staying safe, legal, mannerly and polite will defeat them. It will not. I always feel like I'm saying the sky is blue, but there sure seem to be a lot on our side who think it red.
See the thing is, as one of your emotional spasms above shows—the emotional inability to handle something outside the conventional democratic-electoral box—we are psychologically in two camps: thinking in the normal democratic, electoral vein, while speculating in the radical-violent vein. We are loathe to part with the illusion that the normal democratic change channels are open to us. They appear to be open. That's a crucial part of the System—maintaining the illusion that the processes are neutral machinery open to all. But in fact they are closed.
Look at the votes, in America. If votes mattered, we wouldn't have forced race-mixing, anti-White job discrimination or open borders. No white majority has ever supported these things. Yet we have them—everywhere. So we kidding ourselves that voting matters. We are playing along with a genocidal lie when we pretend it's true. The truth we are trying not to see, or reacting emotionally too when it's stated to us is that voting will only work for the White man when he is physically able to threaten the judge or official or police who try to steal, blunt, queer, reinterpret or reverse the outcome.
Free association, which is the practical legal basis of communal self-defense was lost as a result of a judge reversing settled law. Law that had been in place for decades, duly voted in and adjudged back in the 19th century. Yet a bunch of judges simply reversed it because it thwarted the jewish anti-white agenda of race-mixing. Another 100 examples of legal illegality like that could be cited. But from that point on, the jews were simply big-dogging us. Daring us to do something about their brazen cheating.
That's where it stands today. We've ignored their challenge. And we have seen our societies destroyed due to our lack of intellectual integrity and physical courage.
* * *
Like the other conservatives you see yourself as the servant of the public, the public as some sort of queen, and you the waiter with the silver salver in waiting to bring it some cat food or caviar. Think of yourself and our cause rather as the master of the public. Its leader. But needing the public. Just as Hitler would play it: the future of your (nation) (race) is tied up in whether you personally join us. Look in their eyes. Mean it. No bullshit about "appealing to women" or likesuch horsecrap. We aren't pandering. We aren't procuring. We're fucking leading. That petty political Rep-Dem lying money-shuffle is 100 miles away from this stuff.
It's the meta-message that matters. Yeah, those cheap weakling cads like Buchanan used and abused you for your money, but we mean it. We will stick by you thick and thin (Parrott hit on this the other day). You can trust us. We won't run at the first sign of trouble like other conservative cads who sorta sound like us do. They are cowards. We are real men. Trust us and work with us, because we need you to join us so together we can all solve these common problem we all recognize.
The old style guy, the well meaning but hapless Southern conservative, focuses on the nigger that committed the crime. Not the people who created the System that facilitated it. We have to be much smarter than that, and go after the jews (and sellouts) who keep this foul thing running. There is no other example in history more applicable than the NS taking on jews in Germany yesterday. That doesn't mean every particular has a parallel, but it means in general the jews today follow the same practices in suppressing the natives they did back then, so whatever the Nazis did that worked in Germany then will probably work for us today. Or we could keep on with the conservative failure patterns that have literally never worked a single time in history.
Can you imagine Hitler using terms like Christ-insanity in public, for example?
No, Hitler would not have used it in that time, but times have changed, like you all are always saying. Christ-insanity is weaker than it's ever been, and many of the white men we can attract, on the left, openly mock and despise it just the way I do, altho for different reasons.
Consider this commentary culled from a poster off some blog:
What I was trying to communicate is the woefully deluded "mindset" of the lovely Pennsty rural White Christian. I am surrounded by this type of benighted, and doomed, creature.

They have not ever lived around non-Whites in their entire lives. They interact with Nons in carefully controlled settings. Workplaces. Churches. Darkies are showing up in Uber Alabaster churches now. The corrupted Marxist shill, serinv as a "minister" is really pimping for the delights of We Are All One Multi Culti lunacy, in even the teeniest little churches. The woefully deluded flocks are nodding their heads, and doing what their Beloved Sheperds are telling them to do. No questions asked. Adopt non-Whites kids. Make best friends with the polite, nicely dressed Darky that has shown up. The Whites couldn't be friendlier, or more accommodating. Because Being a Racist is now the Cardinal Sin.

I know of a Catholic family, that produced two amazing little White boys. Their Priest told the congregation to Go Forth and Multiply with Guatemalan orphans. So they did. They adopted a Guatemalan female toddler Orc in. The mother can't stand this child. The kid is not terribly bright—but extremely aggressive.

So—Haughty Blonde ran into this family a few months ago. What have they done now? Why—they adopted a Somalian!

This is not merely crazy – it's evil.

Yet this is going on all over PA. You can see little Darky kids amidst the most dazzling White families.

And what I was trying to communicate is the steadfast refusal of these Good White Christians to acknowledge that racial differences exist at all. That the Black kid, that is always wreaking havoc, and committing escalating levels of violence, and can never seem to finish the simplest homework task, let alone make passing grades in a very dumbed down curricula—well—it's always passed off as "Just that one. You cannot judge everybody that way".

It's not about White self-loathing, or "White guilt". It's about White arrogance, and egoism. These "Liberal/Conservative" Yankee Christian-baptised Whites really truly believe that if they try hard enough, and they give enough—they can "crack the code" —and get Blacks and other non-Whites to be just like them. White. Want the same things, think the same way, do the same things.

They refuse to believe that there are any intractable differences. It's all wrapped up in false morality—and the source is Pride, and Vanity.

It's now Revealed Wisdom with my fellow PA Whites that the very worst, deepest Sin is to consider the possibility that racial differences exist and are real. They are perfectly virtuous because they refuse to admit, or even consider, for a single second, that racial differences even exist.

And that God knows, in their hearts, that they really really really don't mind when that kind-of trashy fast-mouthed Black Boy paws heir pretty blonde daughter—scause that would be wrong. That would be racist.

Capiche?
Yeah, no, this kind of creature we must walk on eggshells around. It would be crazy to treat them as the open enemy they are, we must pretend they're on our side and suck up to them.
It's later than some of you think.
The cultural degradation the jews have inflicted on White society has been for the worst in most ways, but not insofar as the jews have degraded the christ cult.
Show us how after ten years the polarization strategy has worked out for you. List your accomplishments.
Yeah… this has got to be trolling. You're not a dumb enough guy to ask such a dumb question. I'll indulge you once.
The polarization strategy is not something an individual can do, or a state or local thing, it's a strategy for a national group operating at the national level. Because, as you know, as a lawyer, that's where the meaningful political decisions are made.
The point of the strategy is to set up a credible oppositional power to the ruling jews. Right now, the oppositional power is a fake opposition, actually controlled by the ruling jews, after Lenin's advice (create and lead the opposition yourself).
What WN has always done up until now is work with the conservatives like we're all part of the same team. All this does is make conservatives rich. The White cause continues to go backward.
So the answer is that the polarization strategy has not been tested in North America. It can't be until there is a party, or some kind of vehicle, that is both national in scope and willing to adopt it. The unbroken record of failure that is mixing racialism with conservatism suggests to anyone who can think that just maybe we ought to go the other way for once.
Trying to nudge the Republicans into doing the White thing is sad effeminacy unworthy of intelligent men. Fuck them. Start something new and better and take their pie from them and eat it. But you can't do that when all you offer is a poorer, less respectable version of what they're doing because you look like pathetic me-tooers—which they do the A3P. You need to go wholly the opposite direction. Come up with swagger, the looks, the bearing, the symbols, the agenda platform—purely White and jealous as all hell. Willing and soon able to vanquish all pretenders. That's how you do it. It's not a thing that can be done online, nor is it a thing that can be done alone. It takes a group.
Silver: "Sure, if you ignore the racial conservative whites who won themselves entire continents by virtue of their racial conservative disposition."
I'm not going to make a big thing of this, Silver, but I don't believe you're who you say you are. I don't believe your tale about your own background.
Your point above is the same fallacy we hear from the christ lunatics claiming their cult is pro white because whites lived along in harmony for centuries under christian dominion. If those whites conquered the continent for racial reasons, then, those racial principles would have preserved the conquest. Instead, those racists forgot everything Silver lies they knew, and quickly lost the continent back to jew-led savages. So clearly the original Americans were not racialists in any other than a direct, immediate sense—i.e., fight off the scalping indians next door. There was never enough thinking put into race in any section of the country, and that, combined with christian lunatical universalism, and the later influx of anti-white communist jews, sealed the deal for anti-Whiteism.
And now we get the desperate claim that, oh, don't worry, the Republican party and normal voting and Pat Buchanan, and the whole normal regular lineup of trusties is going to save us.
Why hasn't it then? Where has it been for fifty years? Why has anything changed now?
Rounder, so feared by the feds he is literally forbidden from living in the South, is to be mocked, but Pat Buchanan who has presided over 50 years of dramatic decline while gorgeously pressing a scented handkerchief to his womanly throat is to be respected? On what basis?
Conservatism can't get the job done. That's what history shows. There is no second opinion.
The internet has shown up the Patsy Declines for what they are. A lounge act for tired race.
No future in Republicans. No future in conservatism.
Make this your mantra: If it's christian, conservative or Southern, it's a non-starter.
That's the truth.
*   *   *
[Apparently responding to Hunter Wallace:]
The '50s and '60s anti-White movement succeeded for one reason: jewish control of the media. Pointing out individual, anecdotal non jews here and there is always an attempt to draw attention away from the jewish root of the anti-White movement. Always.
This jew control of the mass media is the reason that no White strategy based on mirroring the "civil rights" approach of the jew-organized niggers can succeed. The media will never treat the White cause as just. Therefore it will always look bad in the eyes of the tv-macerated majority. There is no solution but taking power, and that means, more than almost anything else, taking the mass media back from our racial enemy.
Just as Churchill wrote as a journalist about communists back in 1919, jews were the driving power. Investigate whichever radical movement you like and you'll find the same thing.
Only one policy cures jews and the trouble they cause: NO JEWS. JUST RIGHT.
__________
There's a follow-up to this article here.