Lulu's software has a bug that prevents me from buying a proof copy of my latest book, On Exterminationism, although visitors to Lulu can buy my other books that Lulu was already selling.
If a user cannot purchase his proof copy of his new book to review it for the last time before it goes on sale, the software doesn't allow the new book to go into public circulation.
It is not the first time that users have problems with Lulu. Although I already issued a ticket on Lulu's help page, sometimes they take a long time to reply. Before, Lulu had the option for immediate online help but I no longer see that option on the help page.
Our group needs a house that publishes the most important books: books that appear neither in Counter-Currents Publishing nor in Arktos that publish books of white nationalism which, as we know, is a fraudulent movement for those who want to save their race.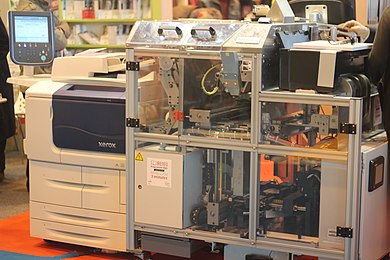 The alternative would be to buy an Expresso Book Machine and start printing the classics of National Socialism in my house, or the books of deceased Americans like Rockwell, Oliver and Pierce who made their careers before the feminised males monopolised the racial discourse in the US. But how to acquire such a machine without a sponsor?
Compare these days with the time when Hitler was financed by steel entrepreneurs. If there is a phrase that portrays our very dark times, it was one that Apollokult posted this April: 'The kingdom of Heaven as well as the paradise of Earth are taken only by force, but their Lebenskraft is at zero level'.
Perfect expression! The Lebenskraft of Aryan males—life force—is now dead.
I couldn't even order David Irving's True Himmler because, like Lulu, that site too has a similar software problem. Fortunately, unlike Lulu David Irving has just responded and he says his assistant is trying to fix it.
I guess there is no wealthy man in the world who would like to finance the project of opening a publishing house for the types of books Irving and I publish: a house that, unlike Amazon Books, would be friendly to the customer who desperately wants to obtain non-Pod books online.