Further to 'Lulu has deplatformed me'. Yesterday I phoned my traditional bookbinder. Before I used the services of Lulu this man used to assemble a stack of paper sheets of my Hojas Susurrantes. I made an appointment with him for tomorrow to ask prices of bookbinding equipment.
Yesterday I also accompanied a family member for a long queue at the hospital and brought with me a copy of Rockwell's This Time the World. The available edition of this book at Amazon Books is of poor quality, both the covers and the lack of care in the formatting of the interior. Just for carrying it to the hospital and reading it there, the covers bended making an outward curve that denoted the poor quality of the cover.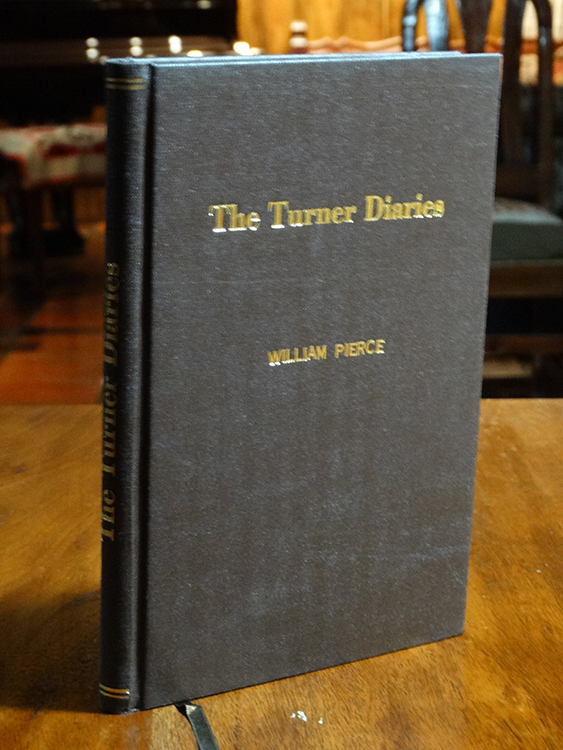 This is a copy The Turner Diaries I requested to assemble. I was outraged that the paperback copies of Pierce's immortal novel available through Amazon were marred by a politically correct preface of someone who excoriated the content. So dismayed that I tore off the soft cover and the insulting preface and took it to the shop. Now it's one of the books I can treasure of my personal library.
We need a homely way of publishing hardcover books that may be sold as print-on-delivery services. Wouldn't it be nice to have a handsome edition of the excerpted translation to English of Deschner's first volume of Kriminalgeschichte des Christentums once I finish it by the end of the year?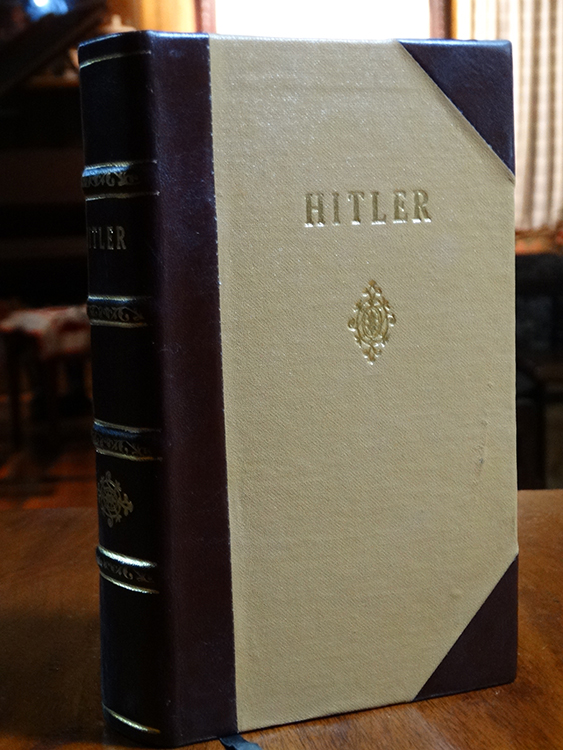 With the proper equipment we could even make deluxe editions. This for example is my copy of Mein Kampf assembled with the same tools of the bookbinder I'll visit tomorrow. Other colours are possible. He also assembled a copy of Esau's Tears which comercial cover I had torn off. (Incidentally, that book recounts how the subversive tribe took over the presses in Europe throughout the 19th century.)
Of course: the shop can also assemble my books in Spanish that I had printed at home. Presently I use Garamond font with #12 size-letters for a comfortable reading. Royal size for long books or standard size for shorter books seem reasonable to me.
We must not let the Jews monopolise the press, let alone our classics! Deplatforming is only possible because of Jewish monopoly over the publishing houses. While the homely Noontide Press in the US and Ostara Publications in the UK are doing well in softcover format, those books of paramount importance merit hardcover editions that may last for generations in our family libraries.
If someone wants to be a partner in Daybreak Publications to allow me purchase the equipment, in addition to sharing revenues he will also choose the best titles for the collection. Meanwhile I must limit myself to pay the services of my traditional bookbinder to assemble the books that still appear on the sidebar and send them internationally trough mail to those interested in obtaining a copy of any of them.