Now that I have been translating articles and letters of the Spanish blogger Manu Rodríguez for The West's Darkest Hour a thought arrived to my mind today.
Couldn't the Protestant, specifically the Puritanical version of Christianity that the Early Founding Fathers brought to this continent be the perfect operating system, complete with an in-built bug, to undermine the Aryan spirit?
Judge it by yourselves my dear readers. It was the Yankees sans Jews the ones who horribly betrayed their kinsmen during the American Civil War on behalf of the Negroes: the seeds of what would happen big time in the next century with American betrayal of Germany on behalf of the Jews.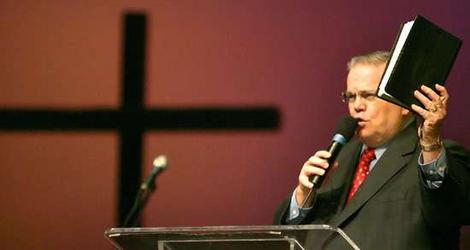 After all it was the American Puritans, as Tom Sunic demonstrated in his latest book, the ones who introduced Old Testament (OT) values in the Low Culture: something that explains the runaway Zionism in the contemporary evangelical scene. If in addition to the Holy Book of the Jews subtly introduced to the Aryan psyche after the Reformation you add the New Testament's (NT) non-ethnic but universal message, Love your neighbor, help the poor and disadvantaged, etc., the perfect recipe for Indo-European suicide has been formulated, right?
OT + NT = White suicide
If this interpretation of Western history is correct, Christianity in general, and Murka in particular, must burn to save whites from extinction.
Any objection to this reading of Western history (before jumping to the below thread please read at least this text by Sunic and this one by Rodríguez)?