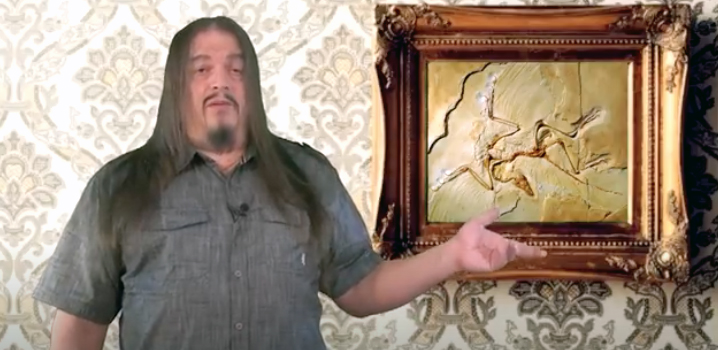 Yesterday and today I watched the Systematic Classification of Life series on YouTube by L. Aron Nelson, an American who changed his name to Aron Ra.
According to his Wikipedia page, he is a feminist and tried to run in the Democratic Party. It's fascinating how in the first forty-nine episodes of his series of fifty he describes elegantly the biological evolution from worm to man. But in the very last episode Nelson speaks of human races repeating the most psychotic claims in vogue today, that races don't exist, etc.
In the comments section of that video 50, in which Nelson appears with a T-Shirt flaunting heavy metal (in the previous episodes he painted his beard blue: a symbol of the current degeneration), I left him a note today: 'You're so wrong! in claiming "Modern ethnic groups have very little differences outside of appearance". Human races do exist and you completely ruined your otherwise excellent series with this politically-correct final episode. Haven't you even watched the most interesting exchange between Stefan Molyneux and David Rubin?' And I added: 'Do you want the scholarly sources?' linking the AmRen books on race realism.
It is amazing how men of science immediately turn into pseudoscientists when opining about the human races. I recently debunked the Netflix series Queen's Gambit showing that in the real world women cannot compete with men in chess (here, here and here).
Well, the IQ differences are even bigger between blacks and whites. At least several women have managed to obtain the norms to achieve the status of Grandmaster of chess. But only one black man has managed to obtain such norms, and with a rating of 2504 when he reached the peak of his chess career (the first chess boards in the world have more than 2800).
Nelson doesn't want to see these brutal differences between blacks and whites for the simple fact that, despite his scientific background, upon reaching the subject of human biodiversity in Episode 50 he bows to the dogmas of the time, just as the scientists of yore had to bow to geocentrism.