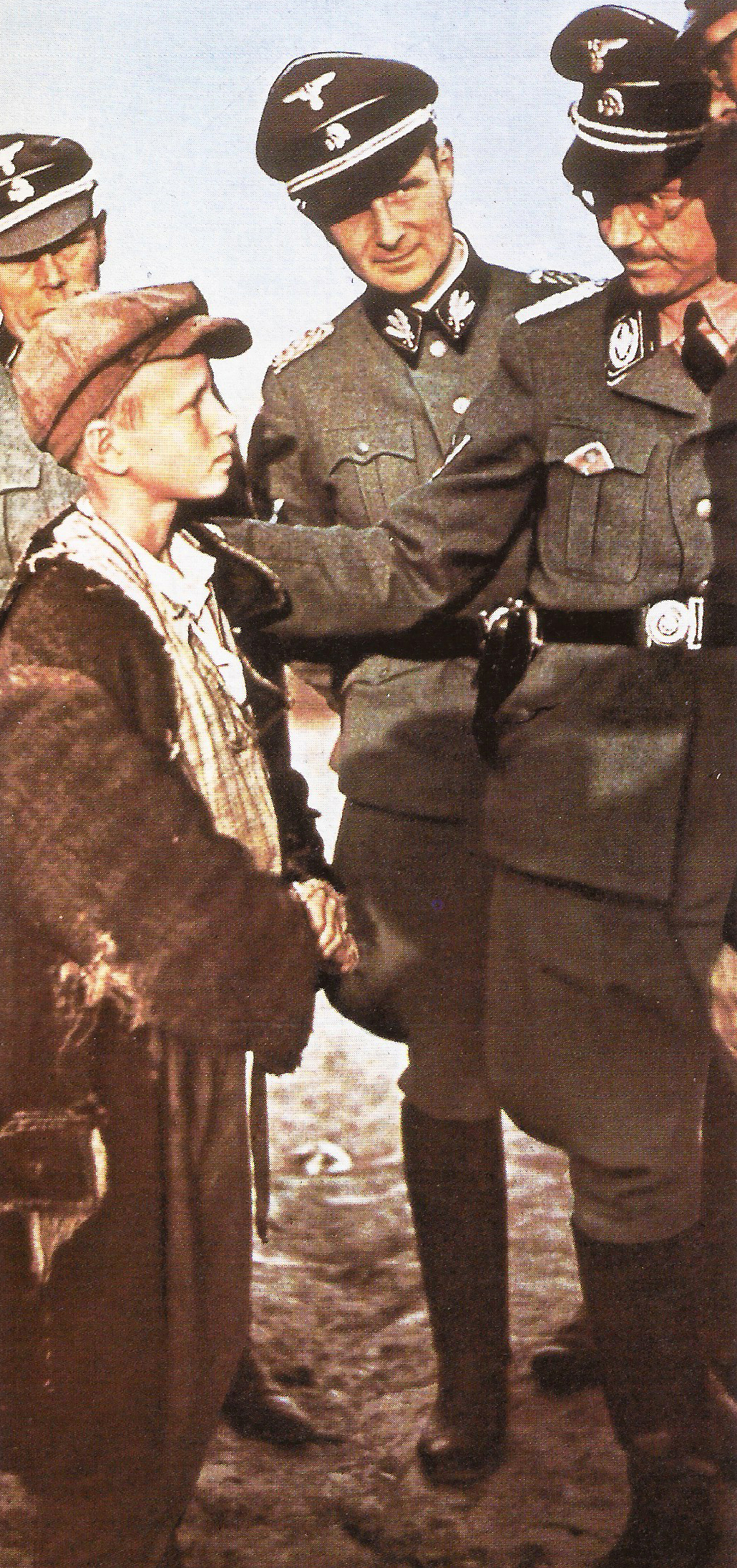 Left, Herr Himmler examines a non-German child eyeing up his racial potential. Surely this boy passed the physiognomic test and was saved from the fate of the mudbloods.
Below is an edited article on the Master Plan East of the Third Reich. I had to edit this Military article because this wiki, like all wikis except Metapedia, is biased against the Germans. I didn't include the maps or endnotes from that article.
Today I asked Will Williams why his organisation has not published Who We Are, where Pierce proposes 'extermination or expulsion' as the final solution that the ancient Greeks should have taken for the mudblood problem. I have sometimes come to conjecture, and I hope I am wrong, that the National Alliance has not published Who We Are because, unlike Pierce, they still subscribe to neochristian standards of morality.
At any event, anyone who has read Arthur Kemp's March of the Titans knows that, for centuries, the ancient Russians were invaded by Mongols who hugely stained Slavic blood with non-Aryan genes. To understand the Master Plan East we must always take into account both Kemp's book and Pierce's proposed solution for the mudblood problem.
I don't have much money these days, but I'll try to acquire a copy of David Irving's recently published book on Himmler to see how true there is in all these alleged Third Reich plans. Researching these issues in an anti-Nazi world is very difficult because of the anti-German propaganda, but it is possible due to the number of primary sources. Here's my edited version of the Military article:

______ 卐 ______

December 6th update
I have decided to remove the rest of this entry because the text still had a tail from the anti-German encyclopedia.
However, the edited article will appear, along with other passages from other sources, in my book On Exterminationism: which in addition to the hard copy will also be available in PDF.