Recently Will Williams commented on this site. In 1992 Williams became Membership Coordinator for Pierce's National Alliance, continuing with the Alliance until Pierce's death in 2002.
Today I was about to read what Williams linked, 'Ideology of the National Alliance' but then I realised that not even they mention Pierce's only non-fiction book, his story of the white race. This means that the 'Alliance' that Pierce left behind makes no hard copies for his book.
Although this vindicates my initiative to have an abridged version of Who We Are within The Fair Race, I cannot put all the blame on the National Alliance. Piece himself committed a great mistake when in the 1990s he used his savings to acquire partial ownership of a records company of degenerate music.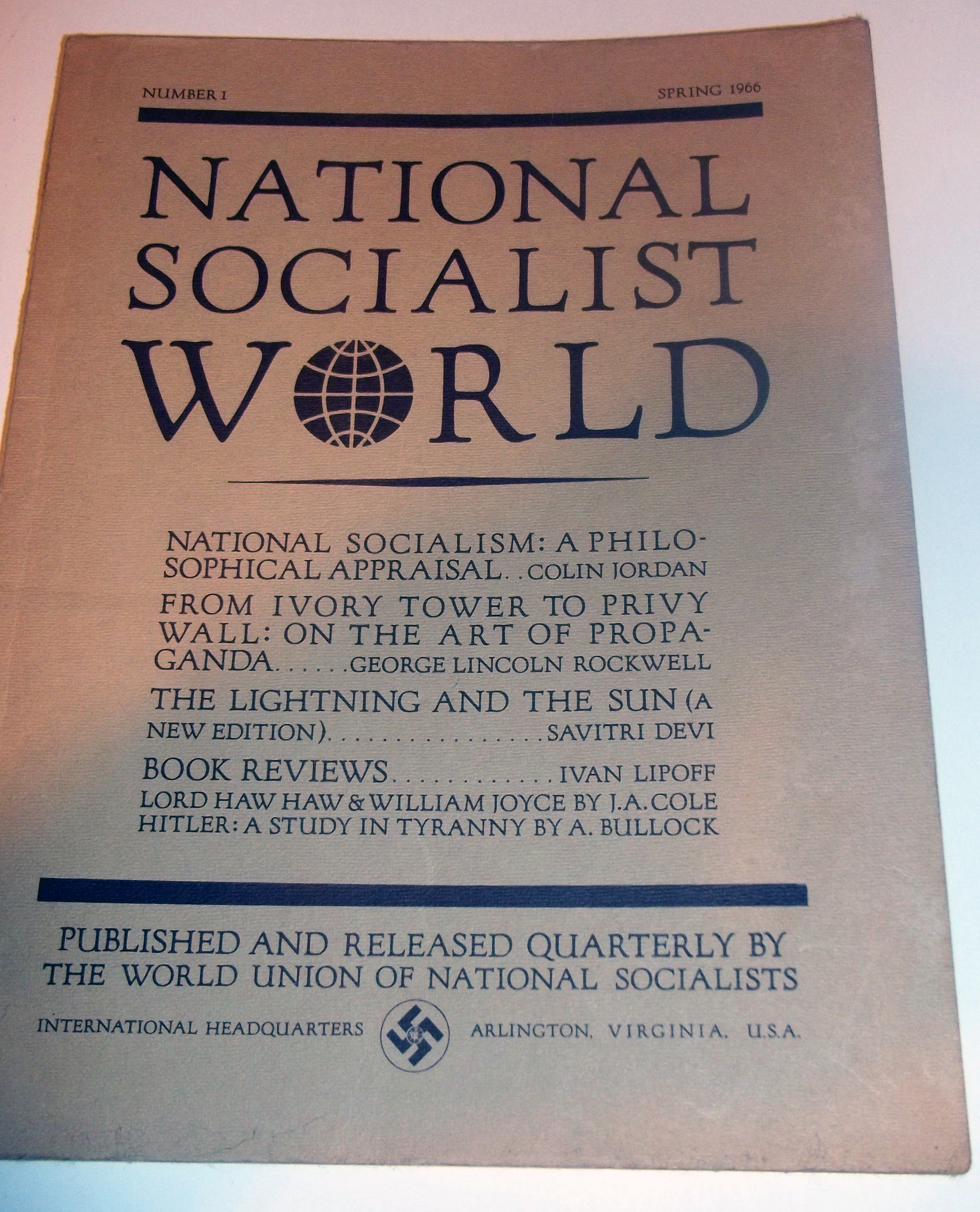 Before Americanizing his movement, Pierce was closer to German National Socialism.
The first issue of National Socialist World appeared in the Spring 1966 and was edited by Pierce. The publication was quarterly and would have a run of only six issues, the last one being in 1968. The publication had an appeal to a well-educated elite, each issue having over a hundred pages. Three thousand copies were initially printed and a promotional mailing was sent to libraries, news agencies, and some prominent right-wing politicians. The mailing generated a hundred and twenty subscriptions.
Had Pierce remained closer to the German movement of the previous decades, he wouldn't have committed a gross blunder: spending his precious savings in a company of degenerate music. With that money he would have founded, instead, a publishing house. Presently, his legacy would appear backed by a house of more than half a century, and Who We Are wouldn't be out-of-print.