Judaism for the Gentiles?
When Christian social conservatives reach for their cultural roots, they embrace the uprooting force of Christianity. Christianity began a long process of uprooting gentiles from their pagan past. Monotheism substituted an alternate past and an alternate view of themselves as heirs of Hebrew ancestors. In some sense, Christianity brought non-Jews to serve in what was originally a Jewish mission. Has Christianity molded Christians in a Jewish moral image?
In The Anti-Christ, Nietzsche declared:
Jews are the most catastrophic people of world history: by their aftereffect they have made mankind so thoroughly false that even today the Christian can feel anti-Jewish without realizing that he himself is the ultimate Jewish consequence.
Christian antisemitism is a kind of Jewish self-hatred. In worshipping a Jew named Jesus as their God, and dedicating themselves to essential Jewish values, Christians have dedicated themselves to a form of Judaism.
Because Jesus's preaching of hatred for the family must be subverted in order for Christianity to function as a normative, societal religion, there must be cases where the ambiguity between the alpha altruism and omega altruism becomes so obscured and perverted that Christianity becomes a vehicle of racism.
Take, for example, white American Christian racists. They hate blacks. They hate Mexicans. They hate Jews. And, incidentally, they worship a Jew as the son of God. It is only natural that such Christian racists should pray to Jesus to save them from the Jews.
The fact that modern Christians tend to be associated with the conservative values of the family is a product of Christianity as a societal tradition, not Christianity as an implementation of the words of Jesus. What would happen if a Christian took Jesus's message seriously? The Danish philosopher Soren Kierkegaard, in Attack Upon "Christendom", wrote:
And this in my opinion is the falsification of which official Christianity is guilty: it does not frankly and unreservedly make known the Christian requirement—perhaps because it is afraid people would shudder to see at what a distance from it we are living… when Christ requires us to save our life eternally (and that surely is what we propose to attain as Christians) and to hate our own life in this world, is there then a single one among us whose life in the remotest degree could be called even the weakest effort in this direction?… let us not wish to gloss over the Christian requirement, so that by suppression or by falsification we may bring about an appearance of decorum which is in the very highest degree demoralizing and is a sly death-blow to Christianity.
American politician Patrick Buchanan, by contrast, has attempted to resurrect Jesus just enough to achieve his racist, politically Darwinistic goals. It would appear that the conventional Christian virtue Buchanan admires most is hypocrisy. He laments the loss of the good old-fashioned Christian hypocrisy in which a thinly veiled pagan morality edified the slaughter of a Christian's fellow men under the banner of Christian love.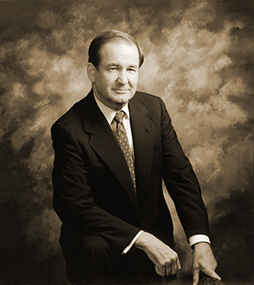 If Buchanan were to examine himself with Kierkegaard's eye, it might dawn upon him that he is attacking the Christian churches for being Christian: "We were wrong to accompany the old conquistadors, wrong to impose our faith on native peoples, wrong to be handmaidens of empire. We confess, we beg forgiveness from those against whom we and our fathers have sinned." He then points out, "Now this may be the way to heaven, but it can lead to hell on earth." Buchanan and other likeminded Christian racists made it their mission to ensure that the meek do not inherit the earth.
Much of what Christian conservatives are trying to conserve is actually pagan, not Christian. Christianity did not invent the family. Christianity became guilty by association with that kind of social conservatism.
An authentic Christian conservatism would amount to the conservation of the subversion of family patriarchy. Christianity fundamentally redefined the horizons of what became "conservatism", closing the extreme horizons of the gentile political right represented by Rome, and thus pushing normative Christian ethical horizons towards Jewish norms. A real conservative can be witnessed in the Roman emperor Julian the Apostate (c. 331-363 AD), the enemy of Christianity who converted to the paganism of his ancestors in 361.
Every single accusation of the defamation and dethroning of gods and heroes that Buchanan hurls at secular leftists can be slinged with more profound justice at Christianity. Buchanan himself portends what he calls the "death of the West" precisely because the solution he posits is Christian. His solution to the "problem" is the cause of the "problem". What Buchanan criticizes is ultimately rooted in Christianity's spiritual revolution over Rome.
Christianity inspired gentiles to deracinate themselves from their original pagan gods, naturalistic values, and ancestral traditions. Liberalism continues this deracination. The political left casts out those final surviving remains of politically pagan sentiment in the name of radicalism almost akin to Jesus's attack on normative Pharisaic Judaism.
Christianity decontextualized and recontextualized patriarchy and altruism, subverting the pre-Christian assumptions and social conditions they evolved and originated in. Jesus's influence effected a softening of the kinship core of patriarchy. From this softened core, liberal social dismantling took administrative control over the hypocrisy industry that Christianity launched. Pat Buchanan himself demonstrates the great reaping of what Christianity has sown: neutralization. Buchanan's racist cause was effectively neutralized by the victory of Christianity's melting of racism's kinship core.
Christianity disempowers and disenfranchises kinship relations. It does this by radicalizing the logic of altruism beyond its sociobiological foundation in kinship, subversively making kinship appear inferior in comparison with its higher, more "universalistic" concerns. In secularized terms, this makes kin selective values, which can include racist values, appear inferior in value.
The Christian moral attack against hereditary social relations is at the root of the modern Western social project of systematic kin selective insanity, i.e. the modern idea of leftward social progress. It was liberalism's Christian inheritance that made a virtue of kin selective insanity. Genetic self-preservation is immorality when genetic suicide is morality. To literally follow Jesus's example is to follow the example of celibate priests and implement the extinction of the biological human race.
Mixed marriages between Christianity and racism persist nonetheless. Perhaps the most famous product of the union of Christianity and racism is the bastard child known as the Ku Klux Klan. Caught between white supremacism and Christ supremacism, the Ku Klux Klan has solved the problem of incompatible ethical commitments through a hybrid creed that offers the worst of both worlds. Their greatest feat of all has been to corrupt both the Christianity that they profess to believe in and their own racist cause in one stumbling stroke.