by Ferdinand Bardamu

A Europe without Christianity?
The world of classical antiquity shone as a lamp in the dark, filled with a youthful vigor that ensured its institutions and ideas would endure long after Greece and Rome ceased to exist as viable political entities. Science and reason were then snuffed out by the darkness and imbecility that followed in the wake of Christianity. Libraries were destroyed; art treasures were smashed; building in non-perishable materials almost vanished from memory; personal hygiene disappeared; ignorance was considered a virtue; chaos ensued. This was the triumph of Christianity, a syphilis of the mind that nearly wiped out Western civilization. Although Christian power and influence were shattered long ago by the rediscovery of science and reason, a resurgent Christianity now dominates the West in the form of liberal egalitarianism and cultural Marxism. These philosophies serve as the ideological basis of endless mass Third World immigration and other multiculturalist policies. This neo-Christianity has been imposed on the West by totalitarian liberal-leftist governments.
Understanding Christianity through the prism of group evolutionary strategy can shed light on the significant threat the religion poses to Europeans. As a seminal concept originally formulated by Prof. Kevin MacDonald, it was used with devastating effect in his analysis of 20th century Jewish intellectual and political movements. In a world characterized by in-group ethno-racial preference, absence of a group evolutionary strategy allowing populations at the species and sub-species level to survive and replicate is highly maladaptive.
A group evolutionary strategy is defined as an "experiment in living." This refers to the establishment of culturally mediated processes or ideological structures that allow humans to exercise control over natural selection at the group level. The basic characteristics of Jewish evolutionary group strategy are:
1.) the rejection of both genetic and cultural assimilation into neighboring populations. Jews in Europe and the Middle East segregated themselves from gentiles by fashioning a distinct identity for themselves. This was accomplished through enforcement of strict endogamy and residential segregation. The genetic relatedness between Jewish groups, such as the Sephardi and Ashkenazi, is higher than between Jews and European populations because of this age-old resistance to assimilation; 2.) successful economic and reproductive competition that has driven Europeans from certain sectors of their own societies (such as finance); 3.) high ethnocentrism; 4.) within-group altruism favoring Jews at the expense of outgroup members, and; 5.) the institutionalization of eugenic practices that selected for high intelligence and conscientiousness in Jewish populations.
In contrast, Christianity undermines group survival by suppressing natural ethnocentric tendencies and maximizing the spread of dysgenic traits. Christianity provides no effective barrier to the cultural and genetic assimilation of Europeans by surrounding non-white populations; for example, during the Spanish and Portuguese colonization of the Americas in the 16th and 17th centuries, the Roman Catholic Church aggressively promoted miscegenation among the conquistadores. Ecclesiastical officials encouraged the European colonists to marry and interbreed with their native Indian and African concubines. This resulted in large-scale demographic genocide, which replaced European genetic homogeneity with mestizaje.
That Christianity is a non-ethnocentric ideology based on moral universalism is another serious problem with the religion. Europeans will always champion the interests of hostile out-groups at the expense of fellow Europeans in the name of Christian love and brotherhood. Christianity also opposes the high aggressiveness directed towards outgroup members; instead, believers are expected to practice nonviolence and compassion in the face of demographic replacement. High aggressiveness is a defining feature of Jewish group evolutionary strategy. It has allowed Jews to outcompete Europeans in their own societies.
Lastly, Christianity is militantly anti-eugenic, which is why it allows weaklings to survive and reproduce. This has decreased average IQ and the prevalence of other beneficial traits in European societies. In contrast, Jewish group evolutionary strategy institutionalizes eugenic practices that positively select for these traits, especially high intelligence. These eugenic practices have allowed Jews to exercise a degree of influence over Western societies vastly disproportionate to their actual numbers. Unlike Judaism for Jews, Christianity does not function as a group evolutionary strategy for Europeans, but as a recipe for racial and cultural suicide on a massive scale.
All aggressively pro-active measures against Christianity are certainly ethically justifiable in the face of Western decline and European racial extinction. In this essay, a more scientific approach is recommended. The European intellectual, before he devises any plan of action, must first acknowledge that no other biological process is as important for humans as evolution through natural selection. If he is to have any belief-system, it must be the civil religion of eugenics. Incorporating eugenics into the fabric of civic life would obviate coercion, making racial hygiene a matter of voluntary acquiescence. He would also do well to embrace the trifunctional worldview of the ancient Indo-Europeans.
For many thousands of years, trifunctional ideology served as an effective deterrent to the pathology of moral universalism. By envisaging the tripartite caste system as the fundamental pillar of a new order, the iron law of inequality is exalted as the highest law, the one most conducive to the achievement of social harmony. In this vision, the highest caste, equivalent to the brahman of Aryan-occupied India or the guardians of Plato's Republic, would be absorbed in scientific and technological pursuits for their own sake. They would be entrusted with the material advancement of civilization. Their moral system, informed by the principles of evolutionary biology and eugenics, would be derived from the following axiom:
What is morally right is eugenic, i.e. improves the race biologically;
what is morally wrong is dysgenic, i.e. degrades the race biologically.
The second class of individuals will be bred for war and the third will consist of industrial and agricultural producers. These correspond to the Aryan kshatriyas and vaishyas or the "silver" and "bronze" castes of Plato's Republic. Since these individuals do not possess the cognitive ability to participate in the highly abstract civil religion of the brahmans, they will worship their distant ancestors as the racial gods of a new religion founded on eugenic principles.
Christianity is an irrational superstition, which means that its influence will not be mitigated through logical argument. The child-like simplicity of Christian dogma is "a feature, not a bug." Without an ability to appeal to the lowest common denominator, Christianity would not have spread as rapidly as it did during the 4th century. An enlightened European humanity, educated in the principles of Darwinian evolution and eugenics, cannot co-exist side by side with this ancient Semitic plague. The negative correlation that exists between Christian religiosity and intelligence simply reinforces this conclusion. Christianity is a seemingly intractable problem for primarily eugenic and biological reasons. Although a eugenic approach is clearly needed, other things must be done. If Christianity is to be abolished, all state-sanctioned programs of multicultural indoctrination must be completely eliminated along with it.
Through a program of rigorous eugenic breeding and media control, Europeans will be weaned from the neo-Christian ethical system they have imbibed since childhood. They will come to see eugenics as a necessary form of spiritual transcendence instead. Through a process of evolutionary development that is both culturally and technologically mediated, the lowest castes will embrace the brahman civil religion and see themselves as gods; the more evolved brahmans will move on to a more intensive contemplation of increasingly sophisticated mathematical and scientific abstractions. This progressive development of European racial consciousness will ensure the adoption of a successful group evolutionary strategy among Europeans.
The gradual phasing out of individuals with IQs below 100 will be carried out as an act of religious devotion among the lower castes. Aryan kshatriyas, the "knights of faith" of the new Aryan race religion, will impose a eugenic regime over the entire globe, repopulating the Third World with highly evolved super-organisms that will turn these former hellholes into terrestrial paradises. Wasting precious material resources caring for less evolved members of the human species will be a thing of the past. Humanity, whose scientific and technological progress stagnated during the late 20th century, will once again resume its upward journey toward the stars.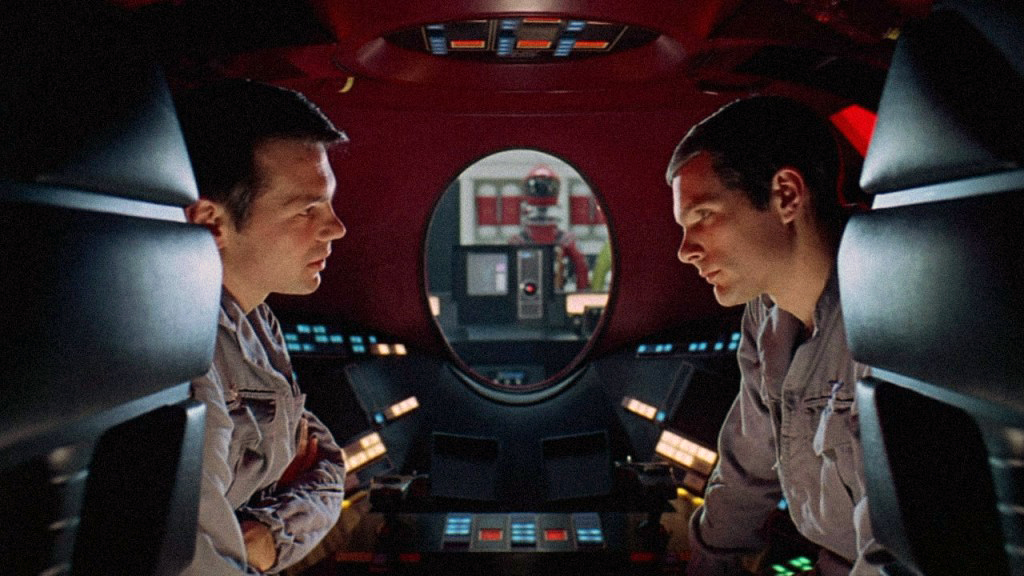 Eugenic breeding will force Europeans to realize the truth of Nietzsche's core insight: Christianity, a transvaluation of all values driven by ressentiment, is a slave morality. It is the revolt of the underman against the aristocratic Indo-European virtues of strength and magnanimity, pride and nobility. By repudiating the syphilitic poison of Christianity, Europeans will become a race of value-creators, once again in charge of their own destinies as they affirm the beauty of life in all its fullness.
– End of Bardamu's essay –