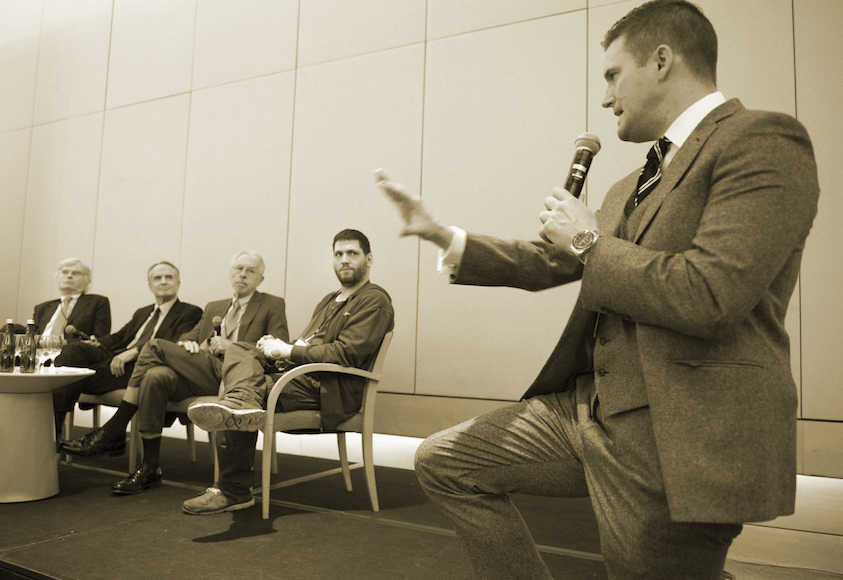 Chris, Evan McLaren, Daniel Friberg and Richard Spencer recently gathered in a podcast to talk.
Spencer takes no sides on the Second World War around minute 10. Indignantly, he says that he has never denied the Jewish holocaust. Of course, he does not mention the true Holocaust perpetrated on Germans. (I repeat what I asked on October 19th: Anyone rich enough to send Spencer a copy of Tom Goodrich's Hellstorm?) He said that in spite of the fact that the Polish government, influenced by Jews, has threatened to ban Spencer from entering Europe for another three years.
What I find bothersome is that Black Pigeon Speaks, who is not even Alt-Right but Alt Lite, gets that the demonising of Germany is at the very root of the West's darkest hour. Spencer still doesn't get it.
Later, before minute 20, Spencer continues to believe in his pan-European ideology with no feuds between white nations and continues to imply that all European nations are just equal. 'The last thing I'd support is German supremacy' said Spencer. Remember the recent post 'Against Spencer el al': 'Why should anyone care about preserving Polish or Croatian identity if their impact on world history is negligible? How does that advance the interests of Aryan man?'
After minute 50 Spencer said, 'It is not about…connecting our movement with German National Socialism. It's really about the opposite of that: it's about making it new'. The new thing Spencer has in mind is a grotesque pigmy if we compare it with German National Socialism. Seven minutes later he said that NS imagery is 'never going to appeal…' completely ignoring what Rockwell said before he was born (more recently iterated by Iron March).
Similarly, Andrew Anglin complained yesterday about optics and even embedded a rant by William Pierce in his article.
I rarely criticise Pierce but in this case I must side Arthur Kemp's critique when we talked in England: Pierce's big mistake was not forming a political party. How comfortable for Pierce and Anglin! This is the same Anglin who never goes to the rallies.