Editor's note. With the exception of how Trebor's pal, some time later according to the internal chronology of the novel, abducted his own Sabine woman I won't reproduce the rest of the novel: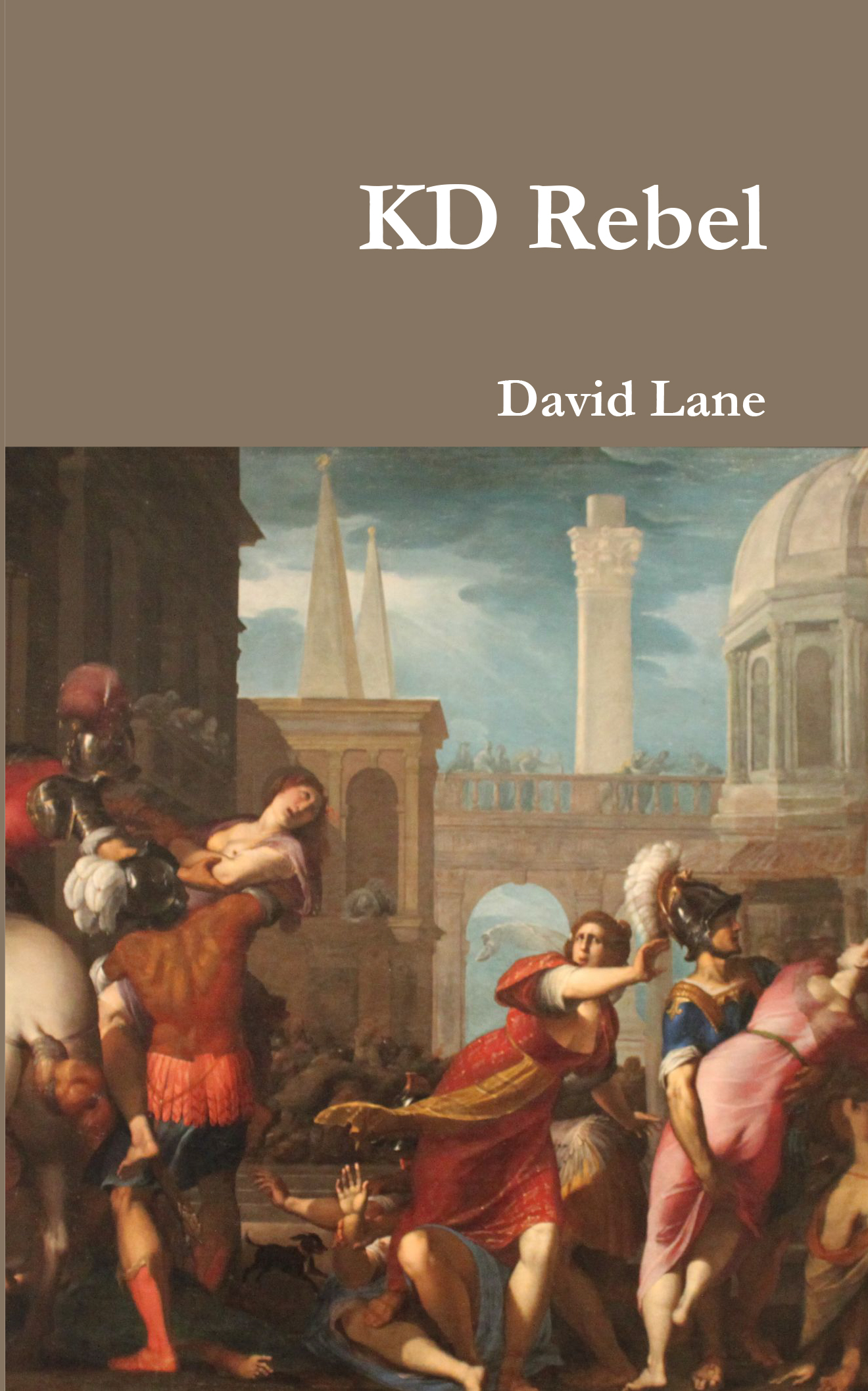 The country club golf course was surrounded by an eight foot high chain link fence. A gate providing access to a service road for maintenance vehicles and supplies was situated at the far end of the course from the club house. Opening the gate would be child's play for Trebor. They would however have to leave the car parked outside the course and proceed on foot to Dory's parents' house in order to avoid detection by the groundskeepers, who would be watering and mowing fairways and greens all night long.
Wearing dark clothes and carrying their usual issue of weapons and tools, the efficient raiders arrived at the two story brick home which was their destination shortly before midnight. They could see no lights on in the house. Finding a pair of expensive cars in the garage, they surmised that the family was already asleep.
To their delight they discovered that a back door to the palatial home was unlocked. "Guess these rich folks feel pretty secure," Eric whispered.
"Uhmmm," was all Trebor replied.
Due to its isolation the house was too dark to explore without the aid of the small flashlights they carried. Reconnaissance of the first floor found it devoid of humans. After creeping silently up the stairs to the second floor, they found there were a half dozen doors, all of them closed. No way to know which door might lead to Dory's bedroom, and it was too dark to explore rooms without using flashlights, which would likely awaken the occupants. This would have to be done the hard way.
Standing at one end of a hallway, they whispered. "Might as well start here at the first door," said Trebor.
"Okay, I go in first," Eric was eager.
"Okay."
Slowly and silently Eric turned the doorknob of the first doorway and eased it open. It was pitch dark, and they couldn't see a thing. Suddenly Trebor switched on his flashlight and illuminated what turned out to be some kind of studio or study. There was no one in the room but the raiders. Each heaved a sigh of frustration because the tension would have to be repeated.
A second door opened into a deserted guest bedroom. The third room was occupied, but unfortunately not by Dory. Trebor's flashlight revealed a couple sleeping on a king-sized bed. The man, an overweight specimen perhaps fifty years old, awakened almost instantly, shielding his eyes from the light. He stammered, "What the hell, who are you?"
Eric flipped on the light switch and closed the door. Now both raiders stood revealed, holding 9mm handguns aimed at the bed. The woman woke up then, saw the KD raiders and screamed.
"Shut up," Trebor warned in a quiet but menacing voice, aiming his handgun directly at the hysterical woman's face. The screaming ended abruptly. "No telling who she woke up. You'd better look for your girl now," Trebor advised.
As Eric hurried to find Dory's bedroom, Trebor began to tie up her parents with duct tape around their ankles and wrists. Dory's mother was a rather attractive woman despite showing signs of wear from a dissipated life. In a trembling voice she asked, "What do you want?"
"Just your daughter," Trebor replied. He was disgusted to see the look of relief on the woman's face. She had to know that horrible fates often awaited women who were abducted, but obviously she didn't care so long as her own decadent carcass was safe.
"Why our daughter?" the overweight man asked.
"To save her," was Trebor's terse reply.
"Save her? Save her from what?"
"From dating and mating with non-Whites," Trebor explained.
"There's nothing wrong with that. We're all equal. We can't be racist!" The System line spouted by the slob made Trebor want to vomit.
The woman chimed in, "Hell, my oldest daughter is married to an African-American." Although they didn't know it, the two racial renegades had just sealed their own fates.
Meanwhile Eric raced down the hall, opening doors and flipping on lights. The first two rooms were empty. In the third he discovered that Dory had indeed been awakened by her mother's scream. She had a phone in her hand and was just about to dial the police emergency number. He leaped across the room and struck the instrument from her hand.
The two sized each other up. Dressed in a short nightie that showed all of her shapely legs and the outlines of firm young breasts, Dory was a vision that aroused Eric despite the tension of the moment. A pert nose, pouty lips, and just a few freckles decorated a pretty face framed by flowing light brown hair. Despite the terror in her eyes, she was a fine figure of a woman.
What Dory saw was a stocky but well built, clean cut young man holding a gun that looked like a cannon to her.
"Please don't hurt me," she stammered.
Although his Aryan soul would have preferred to offer solace and comfort, Eric knew that a whole new mindset would have to be created in his captive, a mindset in which respect and compassion were earned by service to folk, mate and family, not by demands or pleas. So his response was brusque. "You have one minute to get dressed. I'd recommend jeans, a sweater and sneakers," he advised.
When Dory hesitated, Eric began to count off the seconds aloud while pointing to his gun. At the count of ten Dory scrambled to obey, too terrified to consider the show she was putting on for the intruder. Eric didn't miss a thing.
Moments later Eric and Dory arrived at the door to the bedroom where Trebor was talking to her parents.
"I'll be downstairs in a minute," said Trebor, indicating Eric should take his captive down there and wait. When they had left, Trebor turned to the pair on the bed.
"Untold thousands of generations of your ancestors struggled, fought and died so that beauty like your daughter's would exist on Midgard today. Then you taught your daughters to defile their heritage by mating with Skraelings. This is justice." With that he plunged his knife into their throats, first one, then the other, all in one swift motion.
Wiping his knife clean on a blanket, he muttered curses upon the very memory such vile creatures, then went to join Eric.
"Sorry, young lady, but we can't take a chance on you screaming," Trebor advised before placing a piece of tape across Dory's mouth. Each of the raiders holding one of her arms, they escorted her across the dark golf course and placed her into the back seat of their car with Eric.
As Trebor headed the car for Kinsland, Eric removed the tape covering Dory's mouth.
"Where are you taking me?" she asked in a quavering voice.
"Kinsland," Eric told her.
Like Candy and Heather before her, Dory became even more terrified upon hearing such news. Certain that a fate worse than a quick death awaited her, she gasped, "Why, why me?"
"Because you are good genetic material and I need a mate."
"You mean, like a wife?" Dory could not hide the astonishment in her voice. Eric merely nodded.
"What about him?" She indicated Trebor.
"Oh, Trebor just acquired two new mates very recently. He has no interest in you."
"Two wives?"
"Sure. You have a problem with that?"
Anxious not to offend her captors, Dory quickly avowed that it was none of her business to judge. Now that it seemed she wasn't about to be tortured or killed, she felt emboldened enough to ask questions.
____________________
KD Rebel is available from Daybreak Press: here.