More and more The West's Darkest Hour is resembling my racist blog in Spanish La Hora Más Oscura: where I basically have almost no feedback in the comments section. My position is so radical that in Spanish I ended up talking to myself to the point that I switched languages and started to blog in English some years ago.
Even the big intellects in the Alt-Right are not valiant enough when approaching the subject of the religion of our parents. For example, last year Andrew Joyce wrote a decent piece about the ethnosuicidal problems in Christianity (here). But in yesterday's audio interview he says that Christianity is not for cucks when directly asked (here).
So the elephants in the room—the Holocaust that the Allies perpetrated on the Germans and ethnosuicidal Christianity—are almost taboo in white nationalism.
I can do nothing to break the taboos. I don't have the economic resources to move to a first world country with good libraries and expand Tom Goodrich's Hellstorm into something quantitatively more ambitious as for the number of pages, e.g. like The Gulag Archipelago. But at least I can continue to add excerpts from Karlheinz Deschner's maximum opus: a series of books that have yet to be translated to English by a publishing house.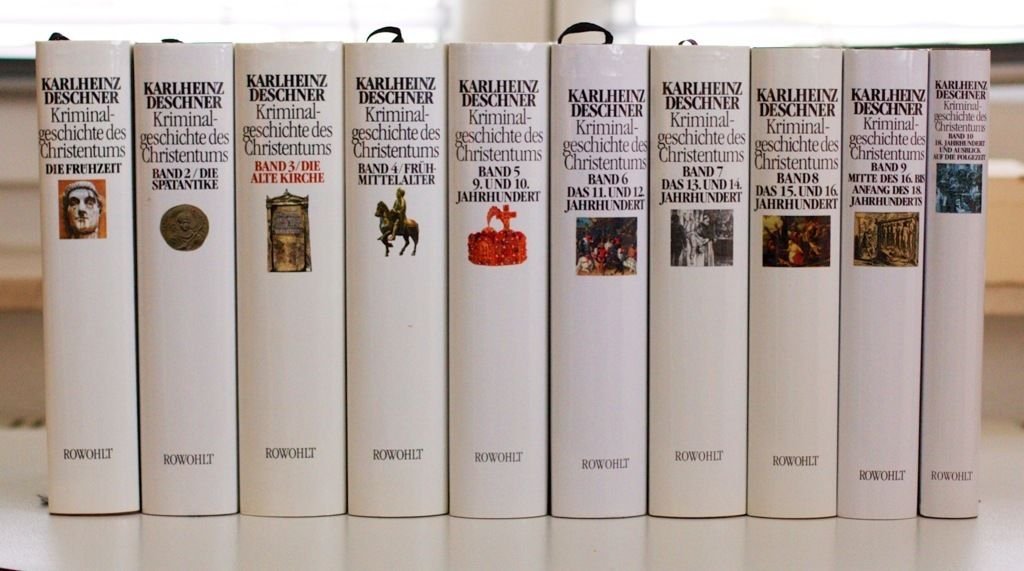 Kriminalgeschichte des Christentums is the first massive, comprehensive exposé of the real history of Christianity. English-speaking houses are so cucked that they have not even translated Solzhenitsyn's second non-fictional book…