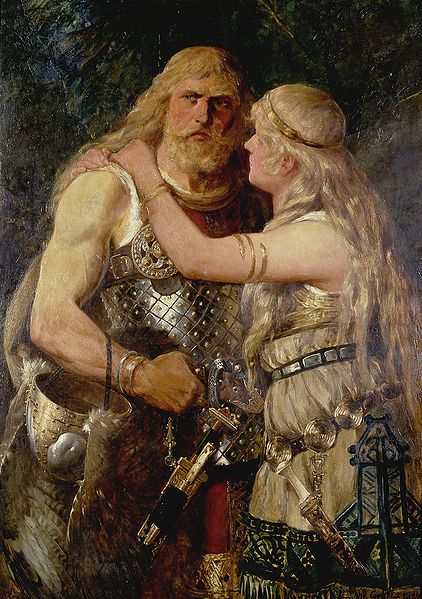 As some of you already know, I am moving the posts from the Addenda to this site respecting the original date when they first appeared in the Addenda.
Today it was the turn of William Pierce's chapter on Hermann (a.k.a. Arminius by the ancient Romans).
Hermann is one of the central heroes of the Aryan race. When I met Arthur Kemp, the historian of the white race, in a nice English town far from the mongrelising cities, he told me that Hermann's life is ideal for an epic film.
Alas, whites have become so alienated from their history that presently we see film reviews of Blade Runner 2049 in Counter Currents (one of the writers of Blade Runner 2049's screenplay, Michael Green, is a New York kike). The deracinated racists of today are apparently consuming the same junk culture that the average normie consumes. None of the main white nationalist sites has a substantial contact with their long history of heroes, all mentioned in Pierce's Who We Are.
Nationalists are still living in the Christian era, even the secular ones. We need a new pagan Era. Tomorrow I'll resume my excerpts of Karlheinz Deschner's massive history on criminal Christianity. The New Aryan, he who has rejected the Levantine religion, should treasure Pierce's book as one of the five must-reads if he's going to recover his ancient lands.