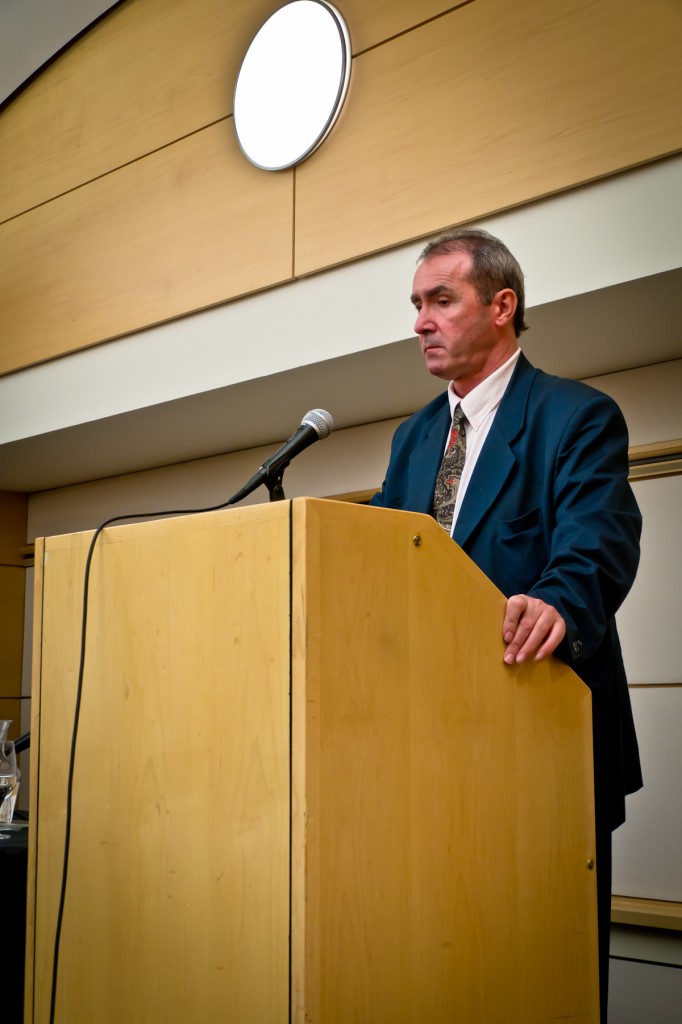 This speech at the National Policy Institute conference in Washington on Sep. 10, 2011 (photo taken at the NPI conference) includes a more recent audio introduction by Tom Sunic himself.
While Sunic can see the Jewish Problem he points out the accusing finger at capitalism, Christianity and the petty nationalisms of Europeans. Although many white nationalists abhor the phrase "We are doing it to ourselves," it is nonetheless us who have a loose screw that needs a little tightening up.
The implication of Sunic's speech is that, for strategic reasons, in these times of massive non-white immigration Europeans should momentarily forget their territorial disputes and focus on the rising tide of color, and also on the One Ring of greed and power that made us slaves of Sauron: the dynamics of a deranged Judeo-Christianity plus liberalism.
(Just ignore the stupid break with degenerate VOR music at the middle of the audio.)