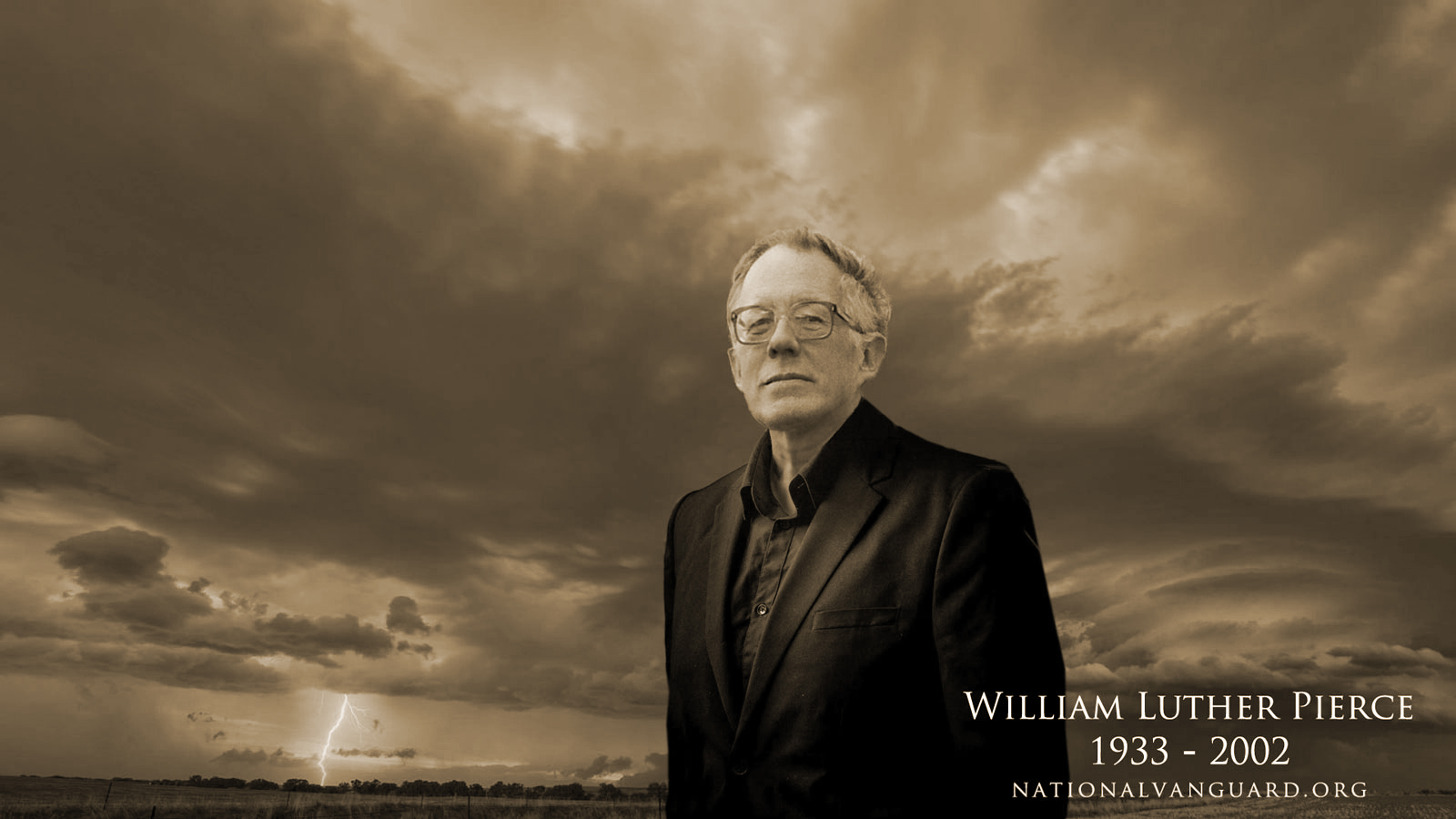 More than forty years ago, in 'Why the West Will Go Under' published on National Vanguard (excerpted: here), William Pierce predicted everything that would happen today. I consider Pierce to be one of the extremely, extremely few three-eyed ravens to use the metaphor I use at the end of my eleven autobiographical books.
Four decades after his very wise words, a few racialists have begun to see glimpses of what Pierce clearly and transparently saw when whites thought that everything was great. The following are three posts from commenters of an article published yesterday on American Renaissance:
Commenter 1: There is no fixing this politically. You need to understand that right now. As I have said numerous times, it will take a Hitleresque type of ruthlessness to save the country and the white race. You want to keep playing fair with these people, then prepare to die.
Jared Taylor who runs that webzine has been trying for decades to play fair (remember that Taylor's parents were fanatic Christians that moved to Japan to save the heathen).
Commenter 2: What I will never understand is just how many White people in the US, Canada, Western Europe, Australia and New Zealand support the extermination of the European peoples worldwide.
Has this guy read one of the three articles that we recommend in the comments section of the sticky post, that of Black Pigeon Speaks? (When I finish my review of Game of Thrones I will replace it with a passage from my eleventh book.)
Commenter 3: What if the nation has been sick from the inception and this end is fitting? Do we really want to save this horrid monster? We should not even attempt life support, let the USA die.
They are just beginning to glimpse things that the three-eyed raven had seen thanks to his precognitive abilities…