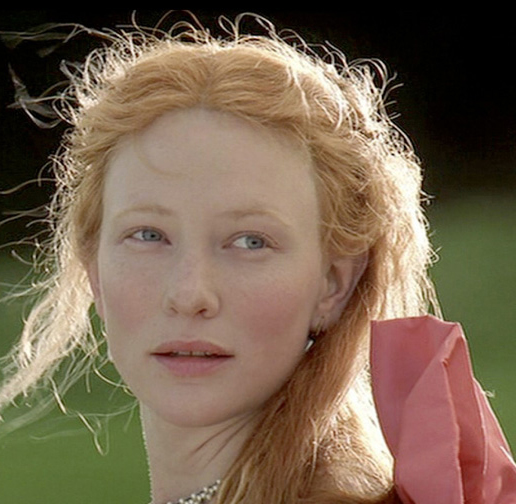 Regarding my list of 50 movies that I recommend, this morning I was tempted to replace Elizabeth (1998) with Indictment: The McMartin Trial (1995). I didn't because, twenty-two years ago, the beauty of Cate Blanchett (pic above) and the clothing of other women, almost at the beginning of the film, briefly portray the nymphs on this blog's sidebar with real-life specimens (here, and Elizabeth with her boyfriend here). But the plot of Elizabeth is Hollywoodesque and doesn't seem as relevant to understanding the dark hour as Indictment.
In the forums of white nationalism, and even in Metapedia, we are told that the expression 'conspiracy theory' is a Jewish invention. The reality is that there are some racially conscious whites who don't subscribe the theories of staunch libertarians, like those of the flu truthers. Those reluctant to flip through Bugliosi's JFK book, but who are interested in knowing why I despise conspiracy theorists so much, can do so by entertaining themselves with Indictment, and viewing it as the #51 movie of my list of favourite movies.
Indictment shows the incredible delusional level reached by some conspiracy theorists in the decade that Elizabeth was filmed: a witch-hunt that, in real life, destroyed the lives of innocent men and women.
Everything has to do with understanding mental illness, even the folies en masse, not from the point of view of psychiatry, which is a pseudoscience; but from the POV of my book Day of Wrath which explains the notion of 'paleologic thinking' to distinguish it from the more artstotelic forms of human cognition.