Why the Jews have so much power over the West?
• Because the United States, the most powerful nation on Earth, has empowered them.
Why they empowered them?
• Because of what on this site we have been calling 'the Christian problem'.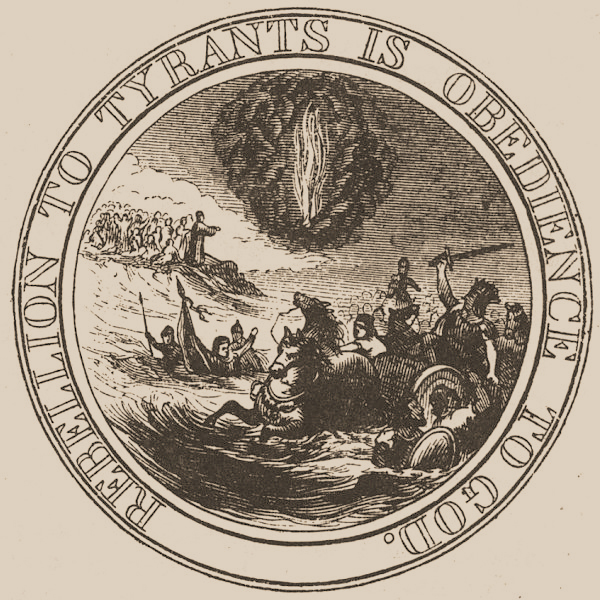 Judge it by yourself. The next post of Deschner's Christianity's Criminal History, a long one that I'll probably reproduce next Monday, will be about the figure of Moses. On July 4, 1776, the Continental Congress asked Adams, Jefferson, and Franklin to design a seal that would represent a symbol for the new United States. They chose the symbol of Moses leading the Israelites!
Isn't the Canadian Sebas Ronin right that in order for the race to survive Murka must burn? The big truth is that Jews and Israel are admired in America, especially by evangelical Christians because, as a nation, the US got up from its very start on the wrong side of the bed.
Covingtonistas for example are dreaming. They want to use a Christian hymn written by Martin Luther, A Mighty Fortress Is Our God as the national anthem of the Northwest American Republic; that is, a newly founded white ethnostate. Like Adams, Jefferson, Franklin and also those pilgrims who previously had fancied themselves as the new Israelites who would found a city upon a hill, even revolutionary secularists still cannot break away from Judeo-Christian tutelage. (The new national anthem still has the god of the Jews as the god to worship!)
What American racists need is the exact opposite: Nietzsche's Law Against Christianity. Full apostasy is the only to see the Jewish problem from an eagle's point of view, starting with the history of Christianity that is being reproduced, step by step, in this most humble site.
If you Americans fail to become apostates like Julian, you can kiss your race goodbye.