Below, an abridged translation from the first volume of
Karlheinz Deschner's Kriminalgeschichte des Christentums:

Against Hellenism
An anti-Hellenistic law passed the following year sanctions for the offering of sacrifices as a crime of lese-majeste. In case incense was offered, the emperor confiscated 'all the places that would have been hit by the smoke of the incense' (turis vapore fumasse). If they were not owned by the person who burned it, he had to pay 25 pounds of gold, as well as the owner. The indulgent administrative chiefs were punished with 30 pounds of gold and their staff was charged the same amount. Geffcken considers this law 'almost in the tone of a rhetorical missionary sermon'. Gerhard Rauschen speaks of the 'funeral song of paganism'. It resulted in the prohibition of worship of the gods throughout the Empire.
In this way, many temples were victims of the Christian furore, such as that of Juno Caelestis in Carthage or that of Sarapis in Alexandria. Theodosius, who 'eliminated the sacrilegious heretics', as Ambrose praised him in his funeral address, transformed the temple of Aphrodite of Constantinople into a garage. He also threatened with exile or death for performing religious services of the Hellenistic superstition (gentilicia superstitio); it was forbidden to offer incense, light candles, place crowns and even private worship in the house itself. Augustine also praises this fanatic because 'from the beginning of his government he had been tireless', 'helping the threatened (!) Church by very just and merciful laws against the pagans', and because 'he had the images of the pagan idols destroyed everywhere'.
But Theodosius repressed Hellenism even through a violent war; in circumstances that, once again, show the behaviour of Ambrose.
(Editor's Note: Returning to my quotable quote from my previous entry, 'Only revenge heals the wounded soul'. If whites will survive they must strike back: destroy all the Christian idols in addition to their temples. That alone would heal their psyche from suicidal Judaization: having dared to have a fucking jew as their personal lord and saviour. After three pages describing a bloody episode, Deschner continues:)
Augustine was also glad that the victor overthrew the statues of Jupiter placed in the Alps and that he gave his gold rays 'gladly and obligingly' to the messengers of the troops. 'He had the images of the idols destroyed everywhere, for he had discovered that the granting of the earthly gifts also depends on the true God and not on the demons'. 'That's how the emperor was in peace and in war,' says the devout Theodoret, full of joy. He always asked for God's help and it was always granted'.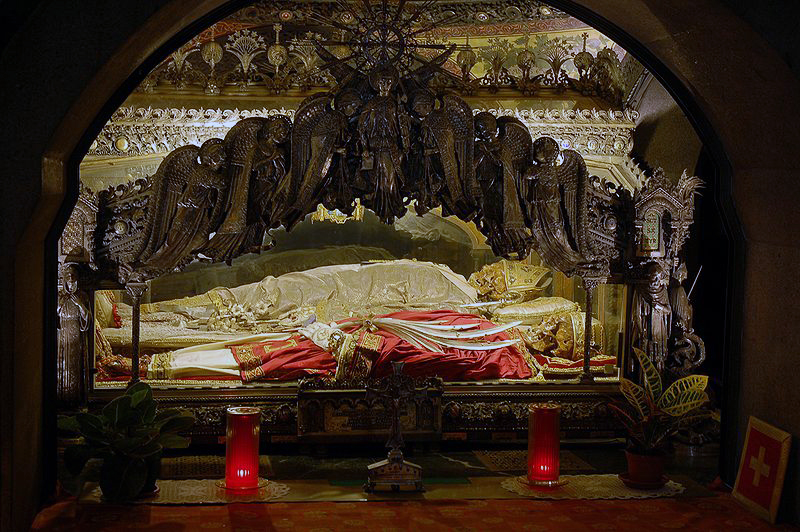 On January 17, 395, at 48 years of age, Theodosius died of dropsy. And Ambrose himself died, on April 4, 397. His remains rest today, which he had never imagined, in a coffin with those of the saints Gervase and Protase.