Or:
The 'Ring Wraiths'
Further to my previous post, 'Pseudo anti-Christians'. Occidental Dissent, in Wallace's words, is not even a white nationalist site. He and the commenters prefer the term 'Southern Nationalism'. They worship a wraith: the Confederacy slain by the evil yanks.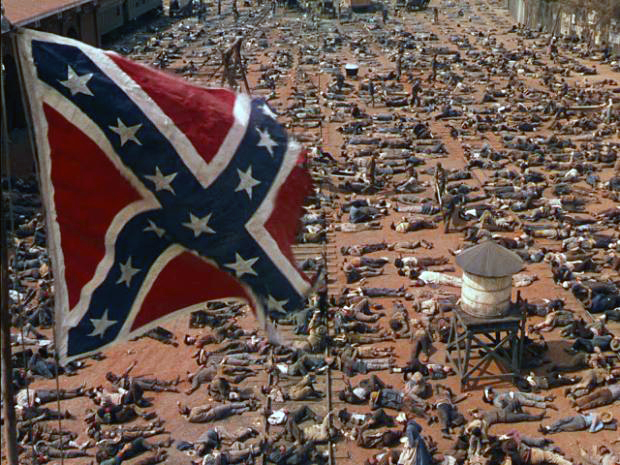 They remind me the silly Creole nationalists I've spoken to in Mexico who worship another wraith: New Spain when only the peninsular Spaniards ruled the region that now is called 'Mexico'. Compare the two flags: the one that appears above with that of New Spain (here).
What these guys ignore, the Mexican Creoles and the American Southern Nationalists, is that their projects failed because their respective foundations were not only Christian (Reformation and Counter-Reformation): both flourished under the spell of The One Ring. Making you rich was prioritised, but with time you become Sauron's (Mammon) obedient marionettes or 'ring wraiths'. New Spain and the Confederacy, Christian and capitalistic, lacked a solid meta-political foundation for racial preservation. Both were 'client kingdoms' so to speak: they wielded the rings of 'power'.
For a non-metaphorical approach to the Old South, revisiting the writings of Hajo Liaucius, originals in this site, may be helpful. He said:
The ideology promoted by the Klan and like-minded groups since the Reconstruction Era is extremely similar to the ideology promoted by the mainstream of American racialist groups such as Stormfront, American Renaissance, Liberty Lobby, VDARE, the Council of Conservative Citizens, various Klan factions, and several other organizations as well.
Liaucius is not an American. Maybe that helps to understand the US. His main article can be read: here.