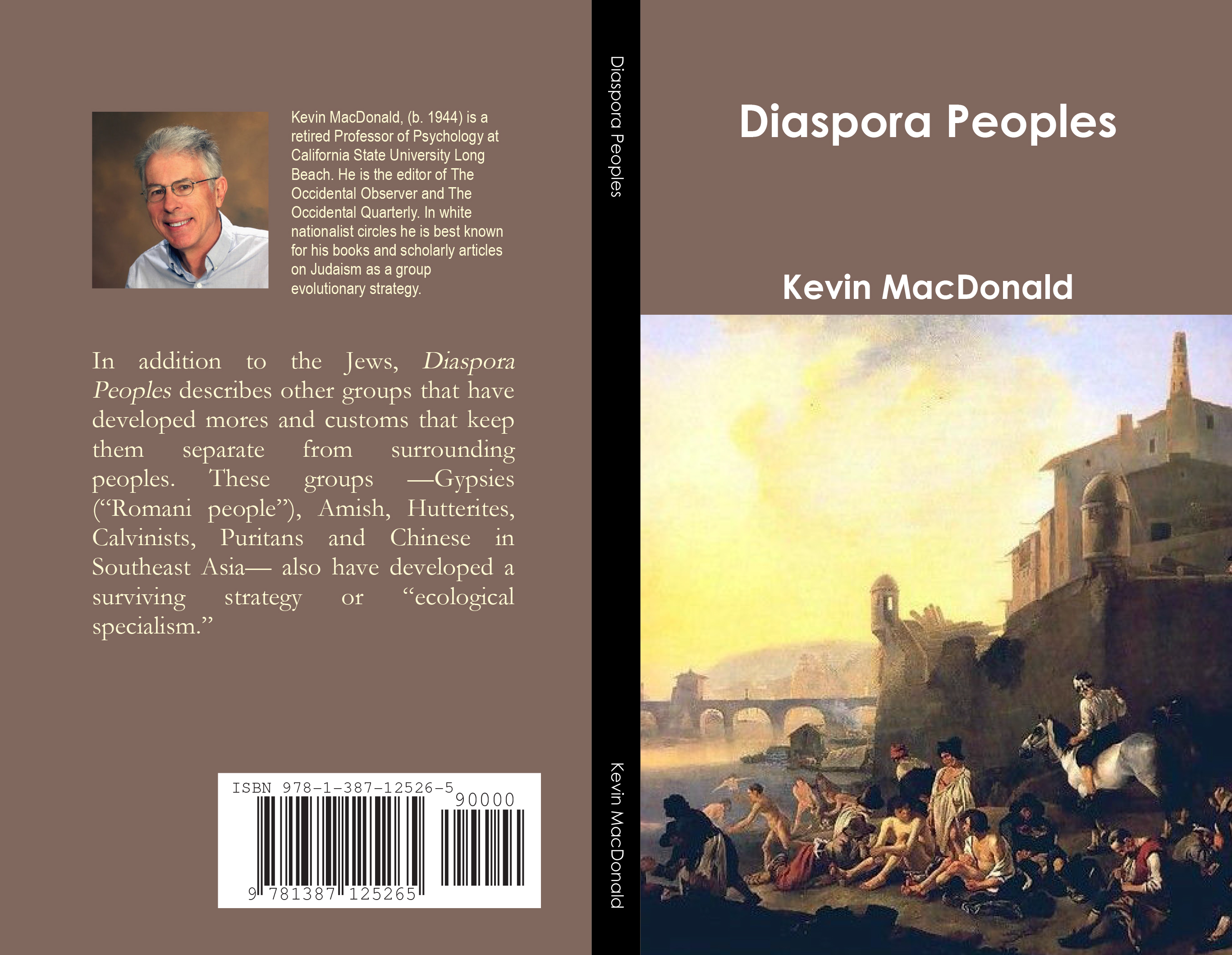 Editor's preface
A People That Shall Dwell Alone: Judaism as a Group Evolutionary Strategy was originally published in 1994. It is the first book of Professor Kevin MacDonald's trilogy of books on Judaism. Diaspora Peoples was published as a 2002 preface to the paperback edition of A People That Shall Dwell Alone.
When I started reading this paperback's Diaspora Peoples in 2011, I realized that it reflected the thinking of the mature scholar. My impression was that it should be read after the trilogy, not as a prelude to it.
Prof. MacDonald has graciously allowed me to publish this academic study as an independent book for Daybreak Publications. As he explains in the following pages, in addition to the Jews, Diaspora Peoples describes other groups that have developed mores and customs that keep them separate from surrounding peoples. These groups—Gypsies ("Romani people" in today's Newspeak), Amish, Hutterites, Calvinists, Puritans and Chinese in Southeast Asia—also have developed a surviving strategy or "ecological specialism."
As the cover for this 2017 edition I have chosen Bathing Gypsies, an oil canvas in a Basel museum painted in the 17th century by the Dutch Johann Lingelbach.
For three sample passages of the content of this book, see: here, here and here.
To order a copy, click: here.