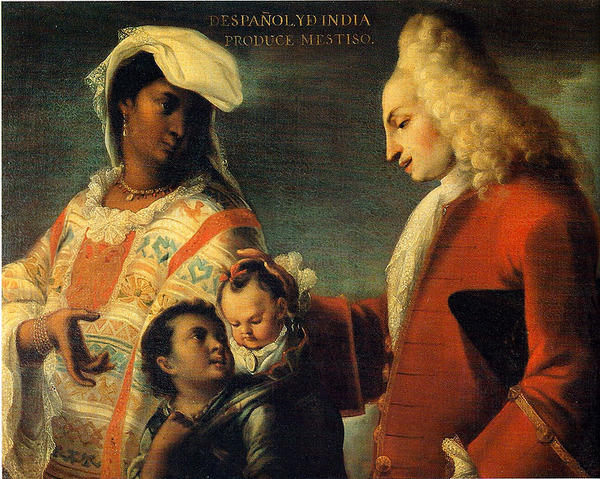 "DEspañol YD India produce Mestiso" (Spaniard and Indian produce a Mestizo") says the caption on this old painting, in the times when the Inquisition of New Spain was busy targeting crypto-Jews. (When the Spanish Crown ruled the continent recent Iberian conversos were banned from emigrating to the Americas.)
But what was the point of trying to construct a Judenfrei continent if the Spanish didn't get the monkey of Christianity off their backs (interbreeding was approved in the 1530s by the Pope himself)?
In other words, once you introduce Latin American history into the scholarship of The Fourteen Words, you see that the current narrative in white nationalism—"Jewry as the primary cause of our woes"—is myopic to say the least.
For a detailed discussion of what we call the Christian problem, see The Fair Race's Darkest Hour (cover image of the book and PDF link at the sidebar). See also another of my very brief articles, "On snatched Iberians and Criollos."